Bachelor's Degrees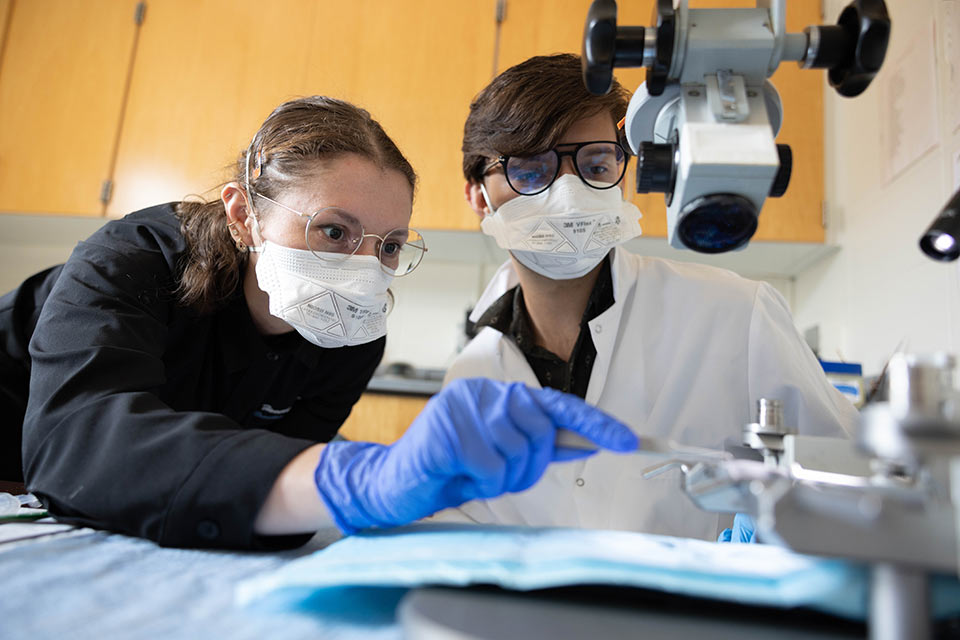 Two different degrees are offered:
The Bachelor of Arts degree (BA) in Neuroscience provides students with a general background in neuroscience and provides flexibility with fewer requirements for quantitative and physical science courses.
The Bachelor of Science degree (BS) in Neuroscience is an intensive option that provides students with a strong background in several areas of neuroscience and is recommended for students pursuing a career in research.
Full details and recommendations are provided in the University Bulletin.
Neuroscience Bachelor of Science
Core Courses
NBIO 140B (Principles of Neuroscience)
1 Quant (BIOL 51a, 107a, 135b; ECON 83; NBIO 136b; NPSY 137b; PSYC 51a; PSYCH 148a; 210a; QBIO 110a, NPHY 115a, PHYS 105a)
Four Neuroscience Electives
Any Neurobiology (NBIO) or Cognitive Neuroscience (NPSY) courses
Additional Science Courses
13 Additional Science Courses for the BS, or 11 Additional Science Courses for the BA.
At least 12-course credits, i.e. 3 full courses or 6 half courses, should be fulfilled by Laboratory Courses.
Additional Requirements for Degree with Departmental Honors
A significant amount of research experience and enrollment in Senior


Research (see University Bulletin).