Master of Science in Neuroscience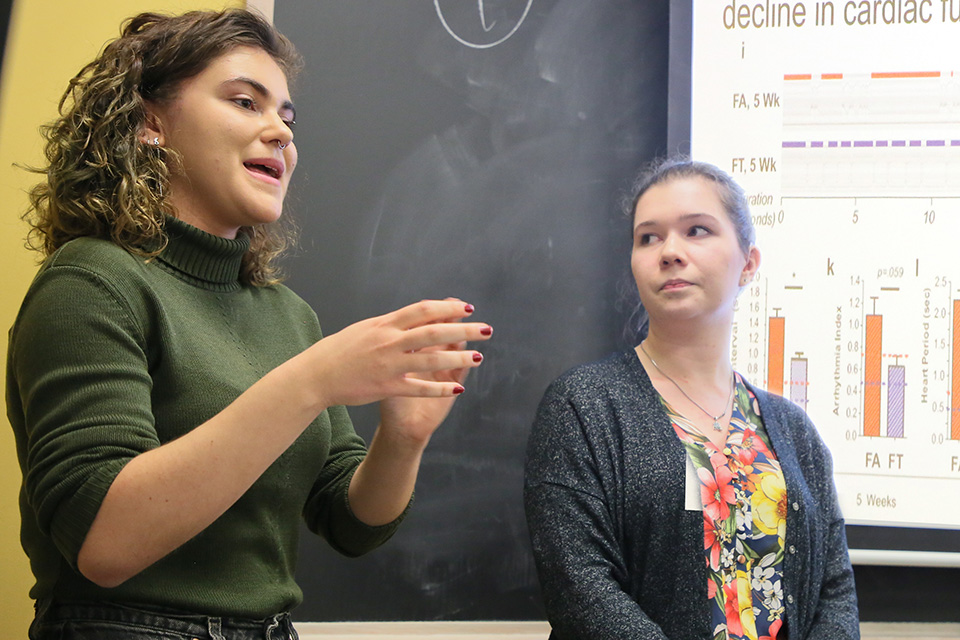 Students entering the Neuroscience program at Brandeis have the opportunity to work in a variety of fields, ranging from the structure and function of ion channels to systems and cognitive neuroscience. Brandeis University has an outstanding and highly interactive research community housed within the Volen Center and adjoining buildings. This close proximity facilitates the high degree of collaboration and exchange for which Brandeis has become famous. The Neuroscience program currently has over 20 faculty members from five participating departments (Biology, Biochemistry, Psychology, Chemistry and Computer Science).
Graduate Program (MS) in Neuroscience
The graduate program in neuroscience, leading to the MS degree, is designed to equip students with the advanced knowledge and training necessary to conduct research in this interdisciplinary field. The program comprises three broadly defined areas:
Behavioral neuroscience involves work with humans in neuropsychology, with experimental cognitive neuroscience and sensory psychophysics, and with animal behavior and electrophysiology;
Cellular and molecular neuroscience provides training in electrophysiology, molecular biology, biophysics, and biochemistry appropriate to neurobiology; and
Computational and integrative neuroscience trains students in the use of experimental and theoretical methods for the analysis of brain function.
Students pursuing the MS degree typically take graduate-level courses and do independent laboratory research. The residency requirement is one year, and there is an optional extension to complete a master's thesis.
Requirements for the Degree of Master of Science
The Neuroscience MS Graduate Handbook details the requirements for a MS degree.
Our FAQs webpage has answers to additional questions you may have about the Master's of Science in Neuroscience program.