The Neuroscience PhD Program at Brandeis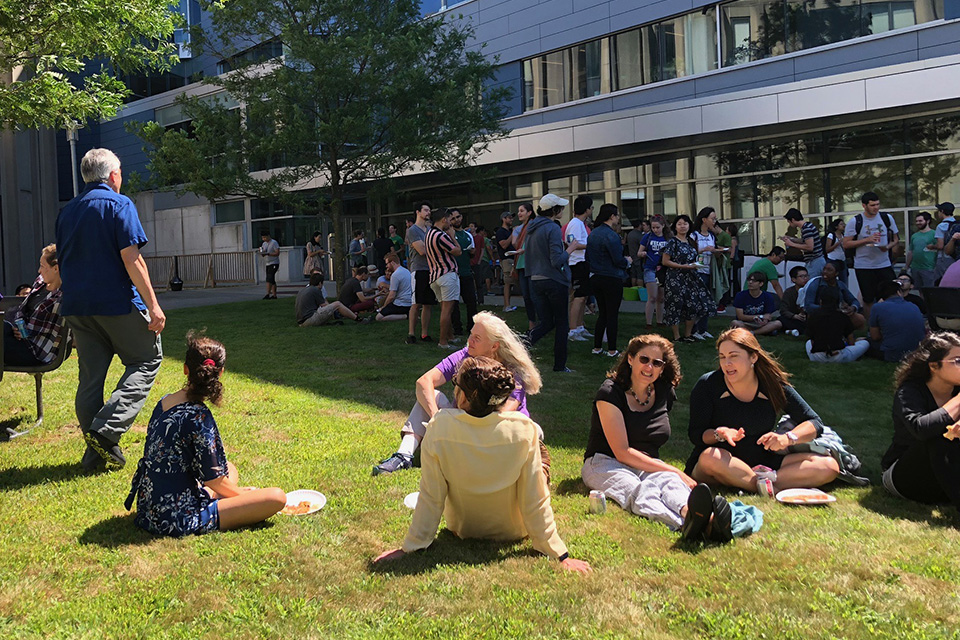 The nationally recognized Neuroscience PhD program at Brandeis provides our students with an environment of unparalleled scientific research and training.
Why Do Neuroscience PhD Students Choose Brandeis?
World-Class Research Program
Neuroscience research faculty include Nobel Prize winners, National Academy of Sciences members, Howard Hughes Medical Investigators, and winners of the Kavli and Gruber Prizes and the MacArthur "Genius" Award.
Supportive and Collaborative Research Environment
Brandeis is a unique research environment in which a major research university is embedded within a small and intimate liberal arts college. This allows for a level of personal interaction with faculty that is difficult to achieve at larger institutions. The smaller nature of the program fosters interdisciplinary and collaborative research between neuroscience laboratories and labs in other programs, which students value as part of their broad science education.
Rigorous Training in Scientific Communication, Critical Thinking and Quantitative Approaches
We have a carefully designed curriculum that systematically teaches students the essence of rigorous scientific enquiry. Students attend and participate in weekly journal clubs, colloquia and student research seminars, all of which are designed to foster deep thought and discussion about the past, present and future state of neuroscience research.
Students are exposed to a series of courses that teach quantitative and cutting-edge approaches to research design and data analysis. Starting in their third year, students present their dissertation research to the entire neuroscience community for feedback and debate. The yearly presentation and subsequent discussions equip students with the skills and confidence they need to succeed in a variety of scientific endeavors.
Geographical Location of Brandeis
Our location in greater Boston means that Brandeis neuroscientists have access to one of the largest and most vibrant neuroscience communities in the world. Many Brandeis labs and students collaborate with our colleagues at sister research universities throughout greater Boston. Brandeis graduate students enjoy the flexibility to choose the lifestyle that they want — city (Boston) or town (Waltham) with easy public transportation options in either direction.