Graduate Student Representatives
Graduate Student Representatives are responsible for opening the avenues of communication between graduate students and faculty. Representatives provide advice, organize graduate student events and act as a resource for their fellow graduate students.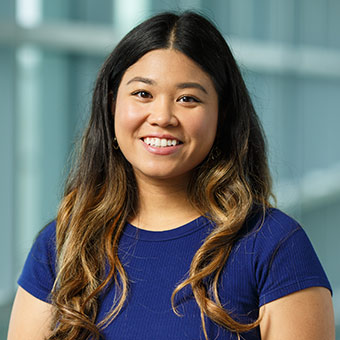 Jasmine Quynh Le
Neuroscience Graduate Student Representative
Jasmine is a Neuroscience graduate student in the Rosbash Lab. She is interested in how biological clocks regulate sleep and how sleep is accounted for. Using fruit flies as a model system, she is using neuroscience and molecular biology to help answer the age-old question: Why do we sleep?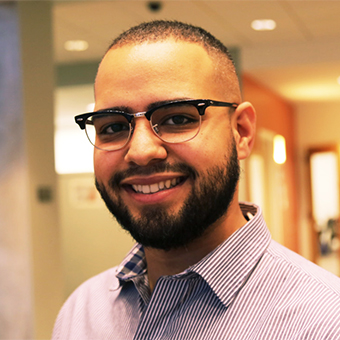 Emmanuel Rivera-Rodriguez
Neuroscience Graduate Student Representative
Emmanuel is a Neuroscience PhD student in Dr. Leslie Griffith's lab. His research focuses on the genetic regulation of sleep. Using the fruit fly, Drosophila melanogaster, his work aims to understand the role of micro-RNAs on the development of sleep-devoted brain networks and its effect on sleep
behavior. As a Latinx researcher Emmanuel is also part of the Brandeis Diverse Scholars (DBS) graduate student association, which aims to promote the professional development of scientists from diverse backgrounds within Brandeis University.