News And Events
News
For news from the Division of Social Sciences, check out the Humanities and Social Sciences section of Brandeis NOW.
Events 
Brandeis Data Science Initiative

The Brandeis Data Science Initiative is launching a new seminar series beginning on March 16. These sessions will provide opportunities for researchers at Brandeis who know little to nothing about data science to learn from faculty members who utilize these methods in their own research and become inspired to adapt data science to their own projects. The series includes speakers across the School of Arts and Sciences, the Heller School, International Business School and the Rabb School.
Past Events
The Graduate School of Arts and Science (GSAS) sponsored a 2020-2021 professional development seminar series, "New Trajectories for the PhD."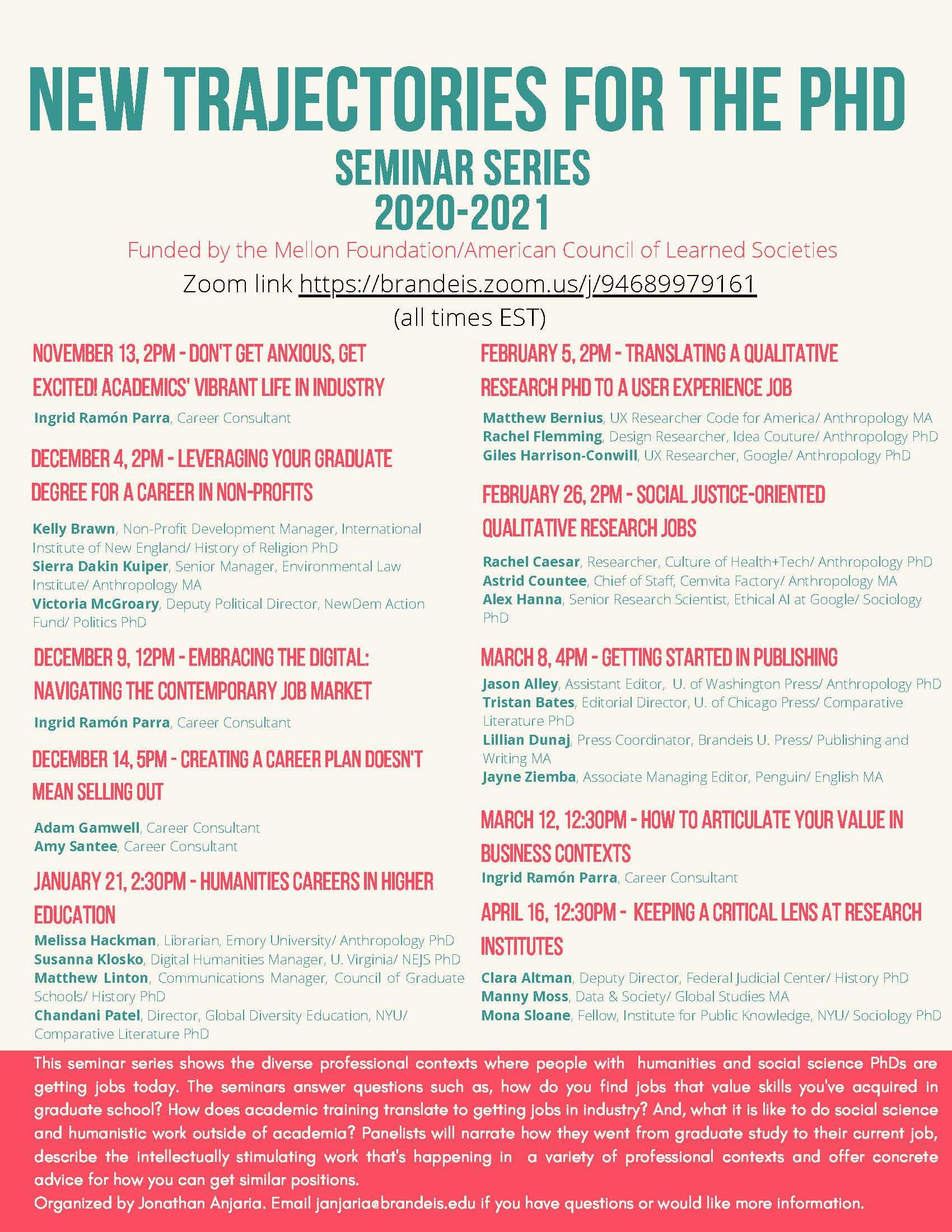 The Division of Social Sciences held the inaugural Social Science Lecture and a series of lunchtime lectures during the Spring 2020 semester.
Social Science Lecture
February 27,2019 3:30 PM
Julian Zelizer '91
"My Interdisciplinary Journey into American Political History"
International Lounge - Usdan
Social Sciences Lunch Series
The semester the series is entitled "Social Sciences By and For the Public." See Series page for details.
Department and Program Events
Departments and Programs in the Social Sciences hold multiple colloquia, seminars and programs throughout the year. Departments and Programs may list events on their website and Facebook pages. Browse below.