Events
For the Brandeis Anthropology Research Seminar (BARS) schedule, visit the BARS webpage.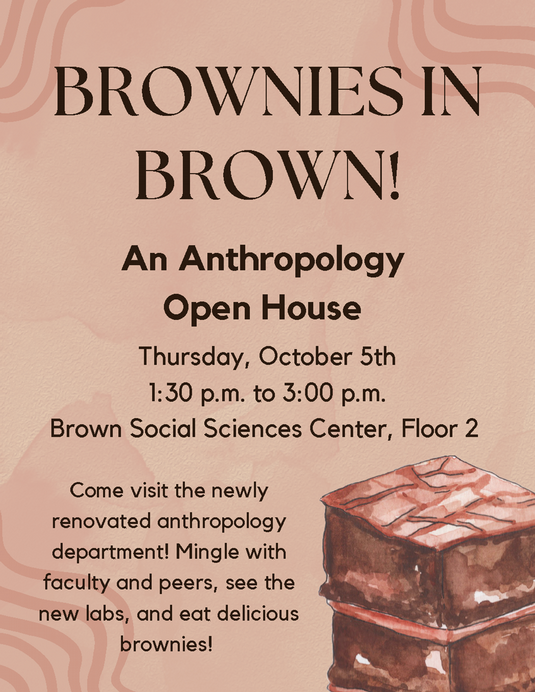 Brownies in Brown: An Anthropology Open House
October 5, 2023
1:30 - 3:00 p.m.
Brown Social Sciences Building, floor 2
Come visit the newly renovated department in the Brown Social Sciences Center, floor 2. Mingle with faculty and your fellow classmates over brownies, tour the archaeology and media labs, and get your questions answered about the major or anything else!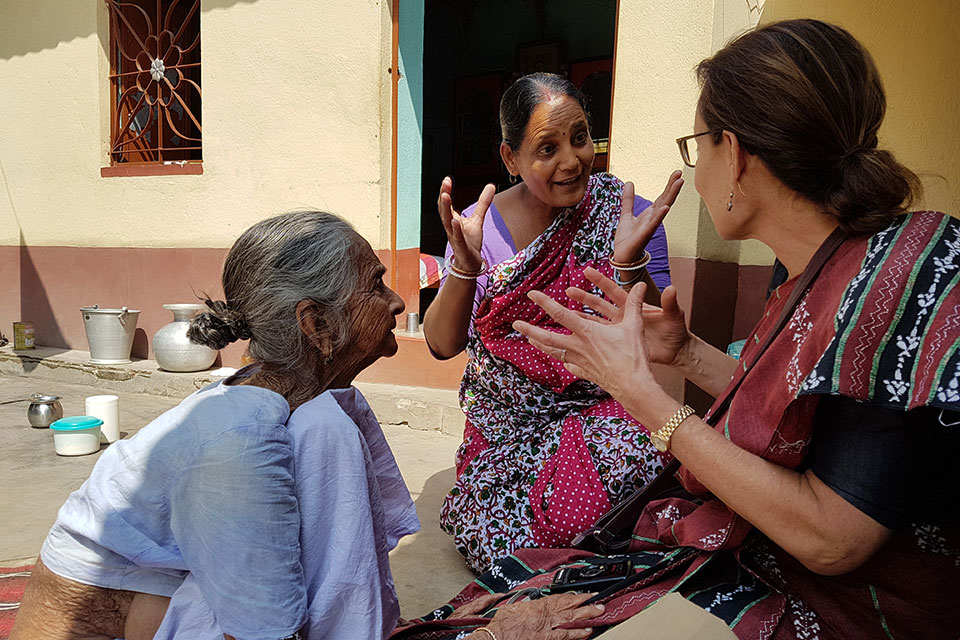 IRB Workshop for Anthro Students
October 13, 2023
2:20 - 3:20 p.m.
Schwartz 103
Are you conducting research that involves interviewing people? Brandeis University requires all faculty and students engaged in research that involves human subjects to obtain the approval of the university's Institutional Review Board (IRB). This workshop is hosted by Professor Sarah Lamb. Learn how to make sure your research complies with IRB guidelines. Open to graduate and undergraduate students.
Explore the Major
November 1, 2023
5:45 p.m.
Pearlman Lounge
Considering an anthropology major? Come meet the UDRs and select faculty members and get your questions answered. Dinner served!