Mary Baine Campbell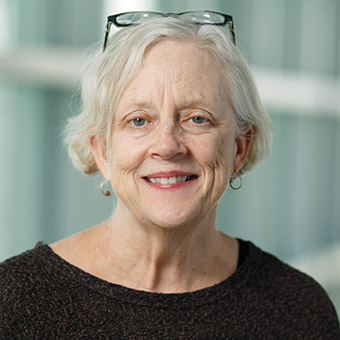 Professor Emerita
PhD, Boston University
Research Interests
Medieval and early modern literature and culture, 20th-century poetry, poetry of women in English, travel writing, history of science, creative writing.
Selected Publications
"Trouble" (poetry). Carnegie-Mellon University Press, 2003.
"Wonder and Science: Imagining Worlds in Early Modern Europe." Cornell University Press, 1999; paperback ed. 2004.
"The World, the Flesh, and Angels" (poetry). Beacon Press, 1989.
"The Witness and the Other World: Exotic European Travel Writing, 400-1600." Cornell University Press, 1988.
"Begetting Images: Studies in The Art and Science of Symbol Production" (coeditor). Peter Lang Publishing, 1989.
Articles and reviews in History and Literature, Studies in Travel Writing, Journal of Medieval and Early Modern Studies, Chicago Review, Parnassus, Field, Spaces of Utopia, Utopie Critique, American Historical Review, Albion, American Ethnologist, Studies in the Age of Chaucer, new formations, "The Poets' Dante" (ed. Rachel Jacoff and Peter Hawkins), "Monster Theory" (ed. Jeffrey Jerome Cohen), "Cambridge Companion to Travel Writing" (ed. Peter Hulme and Tim Youngs), "Marvels, Monsters and Miracles" (ed. Timothy S. Jones and David A. Sprunger), and "Cambridge History of Science, vol. 3: Early Modern Science" (ed. Lorraine Daston and Katharine Park) and other journals and collections.
Poetry in Atlantic Monthly, Paris Review, Partisan Review, The New Yorker, Field, Ariel, Europe and other journals. Her poems are anthologized in, among others, "Women's Work: Modern Women Poets Writing in English" (ed. Eva Salzman and Amy Wack).
Current Projects
"Dreaming, Motion, Meaning" is a book on dreams, dream theory and metaphor in early modern European literary and scientific culture (I include anthropology in the concept "science"). This project focuses particularly on English and French developments.
"Artifical Men: Alchemy, Transubstantiation and the Homunculus," forthcoming in "Republics of Letters."
A collaborative group of articles for Etudes Retiviennes, with Laurent Loty and Anne-Rozenn Morrel, on the French utopianist Retif de la Bretonne.
"Waste/Not," a utopian novella about garbage.
I have just completed an "interbook," an artist's book which is also a game, featuring 17 poems in English, with French translations, which illustrate 17 paintings by Laurence Le Moyec: Miroirs: Mirrors:: Chimeras: Chimeres.
Selected Awards
Ruth and Clarence Kennedy Professor in Renaissance Studies at Smith College, Fall 2019
Research Fellowship at the Paris Institute for Advanced Studies, 2018
Audrey Lumsden-Kouvel Fellowship, Newberry Library, 2014
Max Planck Institute for the History of Science Fellowship, 2004-05
Guggenheim Fellowship 2003
Fulbright Distinguished Scholar Award 2003
Peter S. Reed Foundation Grant for the Writing of Poetry 2001
James Russell Lowell Prize from the Modern Language Association for Wonder and Science 2000
Texas A&M University Humanities Book Prize for Interdisciplinary Scholarship for Wonder and Science 2000
Barnard New Women Poets Prize, 1988
Selected Courses Taught
Trash (ENG 50b)
Changing Life: Reading the Intersections of Race, Biology and Literature (team-taught with Peter Taylor, UMass-Boston)
Dream Visions: Genre, History and the Mysterious (ENG 123a)
Dreaming & Meaning, 1200-1750 (ENG 208b)
Canonical Precursors: Genesis, Homer, Sappho, Ovid, Virgil (ENG 10a)
Introduction to Creative Writing (English 19a)
The Tale (ENG 80b)
Alternative Worlds: Modern Utopias (ENG 128a)
Chaucer (ENG 132b)
Arthurian Literature (ENG 152b)
American Women Poets (ENG 157b)
Thomas Malory: Fiction Before Novels (ENG 202a)
Chaucer (ENG 232b)
Alternative Worlds: Utopia, Science & Gender (ENG 213b)