Emilie Diouf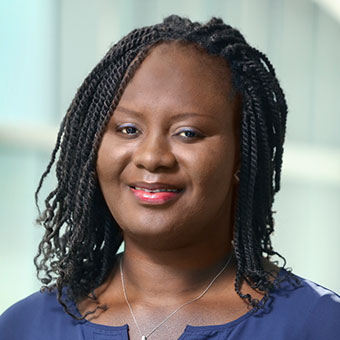 Assistant Professor
PhD, Michigan State University
Research Interests
Anglophone and Francophone African literature; Caribbean literature; critical theory; film/media; gender and sexuality studies; postcolonial theory and literature.
Selected Publications
Emilie Diouf, Unifier Dyer, Asali Ecclesiastes & Marita Gilbert (2023): "Our Ubuntu: A Black feminist turn," Agenda, DOI: 10.1080/10130950.2023.2229572.
"Movement of the Female Body: Re-imagining Black Diasporic Women's Writings." New Frontiers in the Study of the Global African Diaspora: Between Unchartered Themes and Alternative Representations. Edited by Glenn Chambers, R. Kiki Edozie, and Tama Hamilton-Wray. MSU Press, Forthcoming 2017.
"I Just Wanted To Forget It All. But It Was Impossible: Umutesi and the Politics of Testimony in Surviving the Slaughter: The Ordeal of a Rwandan Refugee in Zaire." Under Fire: Critical Discourses on African Women in War and Conflict. Edited by Pauline Ada Uwakweh. Lexington Books, 2016.
Selected Courses Taught
Refugee Stories, Refugee Lives (ENG 52a)
Documentary: Techniques and Controversies (ENG 62a)
Women and War (ENG 137b)
The Globalization of Nollywood (ENG 170a)
Contact Information
Office Location: Rabb 230
diouf@brandeis.edu
Office hours: W 10-12 and by appt