William Flesch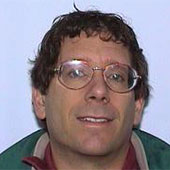 Professor of English
PhD, Cornell University
Meet Professor Flesch through OpenBook: An English Dept Podcast.
Research Interests
Renaissance, Theory, Philosophy, Contemporary Poetry, 20th-Century Comparative Literature, Henry James, Freudian Psychoanalysis, Film.
Selected Publications
"The Facts on File Companion to British Poetry: 19th Century." Facts on File, 2009.

"Comeuppance." Harvard University Press, 2008.

"Generosity and the Limits of Authority: Shakespeare, Herbert, Milton." Ithaca: Cornell University Press, 1992.

Articles in Critical Inquiry, Studies in Romanticism, and ELH.
Selected Courses Taught
Introduction to Literary Method (ENG 11a)

Shakespeare (ENG 33a)

Introduction to the Moving Image (FILM 100a)

Victorian Poetry (ENG 165b)

Wittgenstein's Philosophical Investigations (PHIL 182a) co-teach
Contact Information
Office Location: Rabb 139
flesch@brandeis.edu
781-736-2142
Office hours W 4:05-5:25; R 1:20-2:10