Thomas King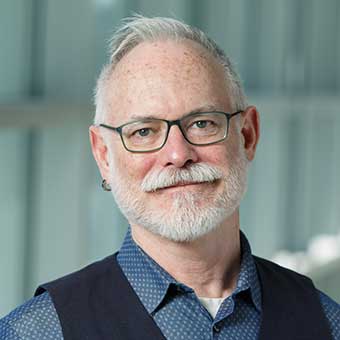 Associate Professor of English
PhD, Northwestern University
Research Interests
Early modern English drama and social performance, 18th-century British studies, performance studies, queer studies, gender studies.
Selected Publications
Books
Articles
"From the Body Politic to Biopolitics." Oxford Handbook of Restoration Literature. Eds. Matthew C. Augustine and Steven N. Zwicker. Oxford University Press.
"Queering and Transing the Eighteenth Century." Routledge Companion to Eighteenth-Century Literatures in English. Eds. Nicole Aljoe, Suvir Kaul, and Sarah Eron. Routledge.
"Performing Climate Justice." Routledge Handbook of Grassroots Climate Activism. Eds. Sabine von Mering et al.
"Masculinity." The Encyclopedia of British Literature 1660-1789. Ed. Gary Day and Jack Lynch. Chicester: Wiley-Blackwell, 2015.
"The Sound of Men in Love." Developments in the Histories of Sexualities: In Search of the Normal, 1600-1800. Ed. Chris Mounsey. Transits: Literature, Thought & Culture 1650-1850. Lewisburg, PA: Bucknell University Press - Rowman & Littlefield, 2013.
"In Defense of Gay/Performance." With Moe Meyer. In Moe Meyer, An Archaeology of Posing: Essays on Camp, Drag, and Sexuality. University of Wisconsin Press-Macater Press, 2010.
"The Subject at the End of the Voice." Reprinted in Considering Calamity: Methods for Performance Research. Ed. Linda Ben-Zvi and Tracy C. Davis. Israel: Assaph Books, 2007. 55-95.
"The Subject at the End of the Voice." Assaph: Studies in the Theatre. no. 21: Special Issue: Considering Calamity: Methods for Performance Research. Ed. Tracy C. Davis and Linda Ben-Zvi (2007): 55-95.
"How (Not) to Queer Boswell." Queer People: Negotiations and Expressions of Homosexuality, 1700-1800. Ed. Chris Mounsey and Caroline Gonda. The Bucknell Studies in Eighteenth-Century Literature and Culture. Lewisburg, PA: Bucknell University Press, 2007. 114-58.
"The Castrato's Castration." SEL: Studies in English Literature, 1500-1900. Restoration and Eighteenth Century, 46, no. 3 (Summer 2006): 563-84.
"Gender and Modernity: Male Looks and the Performance of Public Pleasures." Monstrous Dreams of Reason. Ed. Choudhury and Rosenthal, 2002.
"The Fop, The Canting Queen, and the Deferral of Gender." Presenting Gender. Ed. Mounsey, 2001.
"M/S, or Making the Scene: An Erotics of Space." Queen: A Journal of Rhetoric and Power, 2000.
"Performing 'Akimbo'." The Politics and Poetics of Camp. Ed. Morris Meyer, Routledge, 1994.
More articles and reviews in The Drama Review; Modern Drama; Strategic Sex, ed D. Travers Scott; Theatre Insight; Theatre Journal; and Theatre Studies.
Current Projects
I've recently won a Brandeis Public Humanities/ Community Engagement Grants for Faculty, for my project "Urban Pastoral." This grant will fund my initial efforts to transform my ongoing research and teaching on the literary and performative mode of pastoral into a community-engaged, arts-and-creativity-centered practice promoting inclusion and belonging, welcoming migrant communities displaced by the climate emergency, and rebuilding relations to built and natural environments as an important strategy for mitigating climate emissions, by imagining together forms of sociality committed to degrowth. (In a degrowth or wellness economy, community value is measured, not in traditional terms of economic development, but in terms of wellness, with an emphasis on reducing consumption and waste, fostering circularity and relational goods, and promoting environmental justice.) Depending on the interests of community partners, "urban pastoral" might mean:
Using creativity and analysis to promote awareness and construction of a network or corridor of native plantings and pollinator gardens, or inclusive spaces for conversation and contemplation;
Using storytelling, narrative mapping, performance, dance, and fiber arts to foster ways of relating to particular built and natural environments;
Building embodied awareness of the local, evanescent, or cyclical by at/tending to a particular patch of urban soil, a single urban tree, a stand of native or invasive plants, as counters to the rationalized, objectivist mapping of urban space and productive time;
Re-placing the local (the planned street, neighborhood, green space, town, city, etc.) in its bioregion (watershed, foodshed, airspace);
Documenting, rehearsing, and restoring desire paths and their (built and natural) environmental markers;
Thinking about the relation of the human animal to other species in the shared ecosystem;
Making corridors to major commons spaces more walkable, accessible, and enjoyable, for example, by replacing blank walls with murals or poetry broadsides or co-locating pollinator gardens along pathways.
I am also pursuing several studies relating the emergence of modern sexual subjectivities to the cultural and literary effect designated as "voice," which was both interiorized following increasing skepticism of rhetoric and rhetorical training on stage and in everyday life and made newly conscious of its unpredictable and even unintended performative effects on others. Studies in progress include "Barry's Ear" (an exploration of the materialist erotics of the libertine writers Aphra Behn and John Wilmot, Earl of Rochester; their patronage of actor Elizabeth Barry, noted for modernizing stage elocution; and the disavowal of theatricality, the voice, and the actress in Richardson's rewriting of Rochester's, his wife Elizabeth Malet's, and Barry's histories in his novel "Clarissa") and "The Subject at the End of the Voice", which takes Shakespeare ("Titus Andronicus", "Hamlet", "The Tempest") as a starting point for renunciations of rhetoric and the emergence of the voice in early modern and eighteenth-century England.
Selected Courses Taught
The Body as Text: Castiglione to Locke (ENG 144b)
Gender Studies (ENG 201a)
Remembering & Dismembering: Staging the Body in Early Modern England (ENG 23a)
Queer Readings: Before Stonewall (ENG 28b)
Queer Readings: Beyond Stonewall (ENG 87b)
From Libertinism to Sensibility: Pleasure and the Theatre, 1660-1800 (ENG 64b)
Queer Studies (ENG 151a)
Theater/Theory: Investigating Performance (ENG 151b)
Making Sex, Performing Gender (ENG 181a)
Performing the Early Modern Self (ENG 231a)
Making it Real: Tactics of Discourse (ENG 280a)