Susan S. Lanser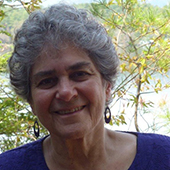 Professor Emerita of English; Women's, Gender and Sexuality Studies; and Comparative Literature
PhD, University of Wisconsin, Madison
Research Interests
British and Continental European History and Literature 1650-1830, Narrative Theory and the Novel, The French Revolution, History of Gender and Sexuality, Feminist Theory.
Selected Publications
Books
"The Sexuality of History: Modernity and the Sapphic 1565-1830." Chicago: University of Chicago Press, 2014.

Finalist for the Lammy Award in LGBT Studies
Winner of the Joan Kelly Memorial Prize via the American Historical Association
Honorable Mention for the Louis D. Gottschalk Prize

"Narrative Theory Unbound: Queer and Feminist Interventions", coedited with Robyn Warhol. Columbus: Ohio State University Press, 2015.

"Letters Written in France", coedited with Neil Fraistat. Broadview Press, 2001.

Honorable Mention, The Barbara Perkins and George Perkins Prize, International Society for the Study of Narrative, 2017
Choice Outstanding Academic Title for 2015

"Women Critics 1660-1820: An Anthology." Senior editor with Folger Collective on Early Women Critics. Indiana University Press, 1995.

"Fictions of Authority: Women Writers and Narrative Voice." Ithaca: Cornell University Press, 1992.

"The Narrative Act: Point of View Prose Fiction." Princeton: Princeton University Press, 1981.
Representative Essays
"Sex, Gender, and the Limits of Enlightenment." In "A Cultural History of Women in the Age of Enlightenment." Ed. Ellen Pollak. Oxford: Berg Publishers, 2013, 45-69 (notes, 216-220).
"Gender and Narrative." In "Living Handbook of Narratology". Ed. Peter Hühn et al. Hamburg University Press, 2013.
"Of Closed Doors and Open Hatches: Heteronormative Plots in Eighteenth-Century (Women's) Studies." In "The Eighteenth-Century Theory and Interpretation" 53 (2012): 273-290.
"The Implied Author: An Agnostic Manifesto." Style 45:1 (2011): 161-168.
"Sapphic Dialogics: Historical Narratology and the Sexuality of Form." In "Postclassical Narratology: Approaches and Analyses", ed. Monika Fludernik and Jan Alber. Columbus: Ohio State University Press, 2010, 186-205.
"Mapping Sapphic Modernity." In "Comparatively Queer: Crossing Time, Crossing Cultures", ed. Jarrod Hayes, Margaret Higonnet, and William Spurlin. London: Palgrave Macmillan, 2010, 69-89.
"Tory Lesbians: Economies of Intimacy and the Status of Desire." In "Lesbian Dames: Sapphism in the Long Eighteenth Century", ed. John Beynon and Caroline Gonda. Farnham, Surrey, and Burlington, Vermont: Ashgate, 2010, 173-189.
"Novel (Lesbian) Subjects: The Sexual History of Form." Novel: A Forum on Fiction, 42:3 (2009): 497-503.
"'Put to the Blush': Romantic Irregularities and Sapphic Tropes." In "Romantic Praxis", January 2006.
"The Novel Body Politic." In "The Eighteenth-Century Novel: Companion to Literature and Culture", ed. Paula Backscheider and Catherine Ingrassia. Oxford: Blackwell, 2005, 481-503.
"The 'I' of the Beholder." In "The Blackwell Companion to Narrative Theory". Oxford: Blackwell, 2005, 206-219.
"Eating Cake: The (Ab)uses of Marie Antoinette." Afterword to "Marie Antoinette: Portraits of a Queen", ed. Dena Goodman and Thomas E. Kaiser. London: Routledge, 2003, 273-89.
"'Queer to Queer': The Sapphic Body as Transgressive Text." In "Lewd and Notorious: Female Transgression in the Eighteenth Century", ed. Katharine Kittredge. Ann Arbor: University of Michigan Press, 2003, 21-46.
"Bluestocking Sapphism and the Economies of Desire." Huntington Library Quarterly, 65:1-2 (2003): 257-75.
"Sapphic Picaresque, Sexual Difference, and the Challenges of Homoadventuring." Textual Practice, 15:2 (November 2001): 1-18.
"'Au sein de vos pareilles': Sapphic Separatism in Late-Eighteenth-Century France." Journal of Homosexuality, 41:3-4 (2001): 105-16.
"Befriending the Body: Female Intimacies as Class Acts." Eighteenth-Century Studies, 32:2 (Winter, 1998-99), 179-98.
"Compared to What? Global Feminism, Comparatism, and The Master's Tools." In "Borderwork: Feminist Engagements with Comparative Literature", ed. Margaret Higonnet. Ithaca: Cornell University Press, 1994, 280-300.
"Burning Dinners: Feminist Subversions of Domesticity," in "Feminist Messages: Coding in Women's Folk Culture", ed. Joan N. Radner. Urbana: University of Illinois Press, 1992, 36-53.
Introduction to "Ladies Almanack" by Djuna Barnes. (New York University Press, 1992), xv-li.
"Feminist Criticism: 'The Yellow Wallpaper,' and the Politics of Color in America." Feminist Studies, 15:3 (Fall, 1989), 415-41.
"Toward a Feminist Narratology." Style, 20:3 (Fall, 1986), 341-63.
Current Projects
"Negative Plotting" – essay in progress
Early Modern Lesbian Subjects, for "The Cambridge Companion to Lesbian Literature."
"Rewriting the Revolution: Fictions of Liberty 1814-2014" book in progress
Selected Honors and Awards
Second Vice President of the American Society of 18th Century Studies

President-Elect, International Society for the Study of Narrative, 2013-16

Mellon Foundation Sawyer Seminar Grant (with Jane Kamensky), 2012-14

Great Teachers Honoree, American Society for Eighteenth-Century Studies, 2012

Innovative Course Design Award, American Society for Eighteenth-Century Studies (with Jane Kamensky), 2012

Fellowship at the Radcliffe Institute for Advanced Study at Harvard, 2004-05

Crompton-Noll Essay Award, Modern Language Association Lesbian-Gay Caucus, 1999

NEH Folger Institute Library Fellowship, 1998-99

Distinguished Scholar-Teacher Award, University of Maryland, 1992

National Endowment for the Humanities Research Fellowship, 1987-88

National Endowment for the Humanities Summer Stipend, 1984

American Council of Learned Societies Fellowship, 1981
Selected Courses Taught
Gender and the Genealogy of the Novel: 1680-1800 (ENG 254a)

A Novel Nation: The Making of English Fiction 1680-1860 (ENG 220b)

Jane Austen (ENG 145b)

Gender and the Rise of the Novel in England and France (ENG 114b)

Fictions of Liberty: Europe in a Revolutionary Age (COML 115b)

How Fiction Works: Narrative in Theory and Practice (ENG 111a)

Women in Culture & Society: A Multidisciplinary Perspective (WMNS 5a)