Paul Morrison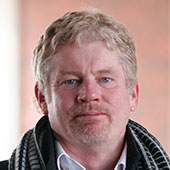 Professor of English
PhD, University of Toronto


Research Interests
Modernism, History of Criticism, Literary Theory, Cultural Studies, Sexuality, Film Studies.
Selected Publications
"The Explanation of Everything: Essays on Sexual Subjectivity." New York: New York University Press, 2001.

"Poetics of Fascism." New York, Oxford University Press, 1996.

Articles and reviews in Representations, Genders, Modernist Studies, GLQ: A Journal of Lesbian and Gay Studies, Wallace Stevens Journal, Canadian Review of Comparative Literature and other journals.
Selected Courses Taught
Classic Hollywood Cinema (ENG 27b)

Modern Poetry (ENG 67b)

Studies in Popular Culture (ENG 101a)

Studies in Modernism (ENG 137b)

Sex & Culture (ENG 240a)