Howie Tam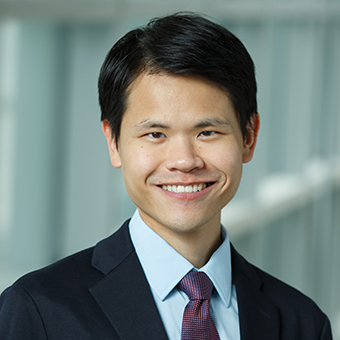 Assistant Professor of English
PhD, University of Pennsylvania
Pronouns: he / him / his
Research Interests
Asian American literature and film, Vietnam War literature and film, critical refugee studies, queer of color criticism, Vietnamese studies, critical race studies of the U.S. and France
Selected Publications
"Of Scrolls and Tears: Trinh Mai's Archival Art and Organic Ephemera." Verge: Studies in Global Asias, vol. 9, no. 1, 2023, pp. 43-56.
"Refugee Racial Form, Vietnam War Legacies, and Late Liberal Affects." Refugees, Refuge, and Human Displacement, edited by Ignacio López-Calvo and Marjorie Agosín. Anthem Press, 2023, pp. 111-25.
"Diasporic South Vietnam: Literary Nationalisms in Novels by Ly Thu Ho and Lan Cao." Journal of Vietnamese Studies, vol. 15, no. 2, 2020, pp. 40–86.
"Revising Ho Chi Minh: Diasporic Historical Fiction in The Book of Salt and The Zenith." American Literature, vol. 91, no. 2, 2019, pp. 357–83.
Current Project
"Rewriting Vietnam: Forms of Nationhood in Diasporic Literature"
This book project in progress examines issues of national belonging, refugee cultural politics, and the Vietnam War's legacy in diasporic Vietnamese literature from the United States and France. This project demonstrates how diasporic subjects challenge dominant narratives of war and postcolonial nation-building across Vietnam, the U.S., and France.
Selected Courses Taught
Southeast Asian Literature in English (Spring 2023, EAS)
Transpacific Science Fiction (Fall 2022, AAPI/English)
Introduction to Asian American Literature (Spring 2022, English)
Vietnam War in Literature and Film (Fall 2021, GRALL)