Ramie Targoff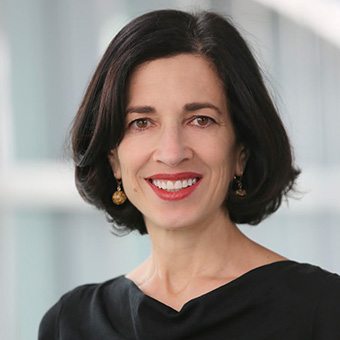 Jehuda Reinharz Professor of the Humanities
Professor of English
Co-chair, Italian Studies
PhD, University of California, Berkeley
Meet Professor Targoff through OpenBook: An English Department Podcast.

Research Interests
Renaissance literature, lyric poetry, religion and literature; Shakespeare; Italian literature; and women's writing
Selected Publications
"Renaissance Woman: The Life of Vittoria Colonna." Farrah, Straus and Giroux, 2018.
"Posthumous Love: Eros and the Afterlife in Renaissance England." University of Chicago Press, 2014.
"Marriage and Sacrifice: The Poetics of the Epithalamia." Spenser and Donne: Thinking Poets . n/a ed. vol. n/a Ed. Yulia Ryzhik. Manchester, UK: Manchester University Press, 2019. 171-182. Distinguished Publication Award for 2019 from the John Donne Society
Thomas Browne's "Religio Medici and Urne-Burial." Co-editor, New York Review Books Classics, 2012.
"John Donne, Body and Soul." Chicago: University of Chicago Press, 2008.
"Common Prayer: The Language of Public Devotion in Early Modern England." Chicago: University of Chicago Press, 2001.
Articles in PMLA, Representations, Renaissance Drama, Word, and Image, among others.
Awards
Teaching Across the Disciplines: 2022-23 Team Teaching Grant for "If Music and Sweet Poetry Agree: Expressive Verse and Music in Renaissance England and Italy," in partnership with Sarah Mead (MUS, Medieval and Renaissance Studies)
Honorable Mention for 2015 James Russell Lowell Prize, Modern Language Association, 2015 for "Posthumous Love"
Short-listed for 2015 Christian Gauss Award, Phi Betta Kappa, for "Posthumous Love"
John Simon Guggenheim Fellowship, 2012-13
American Academy in Rome Scholar in Residence, Fall 2012
American Council of Learned Societies Fellowship, 2009-10
Wissenschaftskolleg zu Berlin Fellowship, 2003-04
Best Book of the Year from the Conference on Christianity and Literature for Common Prayer, 2001
Selected Courses Taught
Shakespeare (ENG 33a)
Witchcraft and Magic in Early Modern Europe (ENG 73a)
Women's Writing in the Renaissance (ENG 243b)