Jerome Tharaud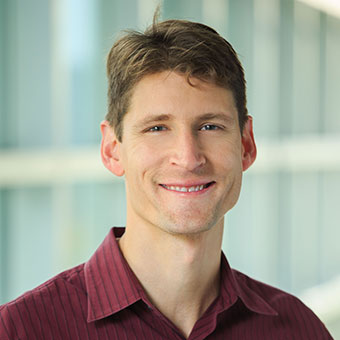 Associate Professor of English
PhD, University of Chicago
Meet Professor Tharaud through OpenBook: An English Dept Podcast - Part 1 & Part 2.
Research Interests
Early American literature and culture; print culture and media; American religious history; art history and visual culture; theories of space and place; the American West.
Selected Publications
"The American Revolution," in The Nation in British Literature and Culture, ed. Andrew Murphy (Cambridge University Press, 2023): 157-173.
"Western Salvage: Scarcity, Settler Colonialism, and Adaptation in Wallace Stegner's Wolf Willow." ISLE: Interdisciplinary Studies in Literature and Environment 30.2 (Summer 2023): 406-425.
"The Metahybrid Environment: Rewilding, Religion, and the Buffalo Commons Novel." Western American Literature 55.4 (Winter 2021): 351-386.
"Apocalyptic Geographies: Religion, Media, and the American Landscape" (Princeton University Press, 2020) *Finalist, Religion and the Arts Book Award, American Academy of Religion.
"Evangelical Space: The Oxbow, Religious Print, and the Moral Landscape in America." American Art 28.3 (Fall 2014): 52-75.
"So far heathen': Thoreau, the Missionary Memoir, and Walden's Cosmic Modernity." ESQ: A Journal of the American Renaissance 59.4 (2013): 618-61.
"The Evangelical Press, Harriet Beecher Stowe, and the Human Medium." Arizona Quarterly 69. 2 (Summer 2013): 25-54.
"Emerson's Geographical Imagination: Private Journeys of Grief and Healing through the American Landscape." Nineteenth-Century Prose 30 (2003): 102-135.
Articles for a General Readership
"Sliding into History," Montana Quarterly 13.4 (Winter 2017): 38-47.
"Housebreaking," Montana Quarterly 11.3 (Fall 2015): 60-65.
Selected Courses Taught
Imagining Apocalypse (ENG 136a)
Environmental Literature in an Age of Extinction (ENG 28A)
The Great American Picture Book (ENG 110B)
The American Renaissance (ENG 6a)
Reading the American Revolution (ENG 146a)
Frontier Visions: The West in American Literature and Culture (AMST/ENG 47a)
American Literary Geographies (ENG 247a)
Religion and Literature (ENG 250a)
Selected Podcast Appearance
Recall This Book episode 76: "Land-Grab Universities with Robert Lee (Jerome Tharaud, JP)"