Past and Current Connected PhD Recipients
Graduate Students in English
Internships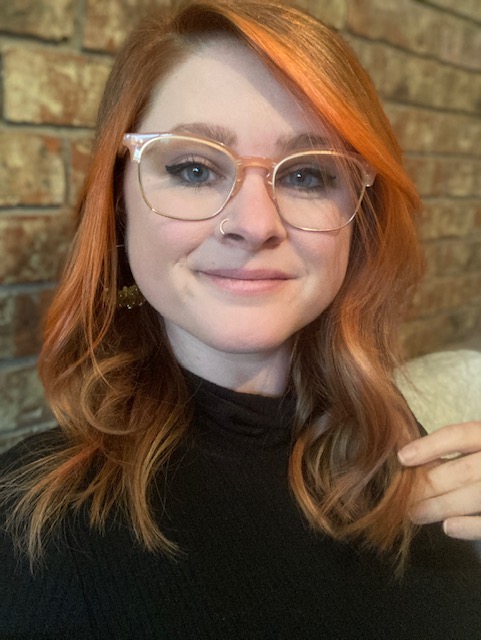 Jessi Brewer
Jessi Brewer was awarded an internship (2021-2022) to work with the Brandeis Department of Community Service to help support the restructuring of the Commitment to Service Award program and the launch of the new service tracking platform. The goals of this fellowship included gaining a variety of transferable skills in the field of community engagement, such as establishing relationships with key stakeholders across campus and in the community; facilitating training for students, faculty, and staff; and developing structural policies and procedures to ensure/promote sustainability, equity, inclusion, and diversity.
Anik Chartrand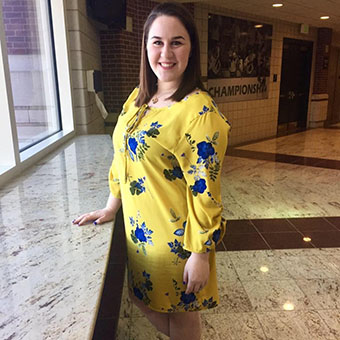 Anik Chartrand received an internship with the Student Accessibility Services Office (2021-2022). The goal of this internship is to respond to the priority improvements identified by the Campus Accessibility Committee and student collected data. This includes overseeing collection of classroom accessibility data, supervising undergraduate student workers, streamlining "user experience" of students seeking accommodations, and creating better processes for faculty requesting support from the office. Anik was also awarded an internship (2022) to work with the Academic Fellowships Team. Anik researched and collected data on foundations and partner websites to create content for a new unit website, helped develop strategies to enhance synergies and partnerships across the Brandeis campus, and published a webpage presenting application resources relating to scholarships, fellowships, grants, and awards. 
Diana Filar
Diana Filar's award allowed her to hold a summer internship with the International Institute of New England (2020), an organization that assists refugees and immigrants in integrating into local communities. Filar (PhD '21) was the inaugural holder of a specialist position in grant writing and research, thus aiding IINE in securing future funding. She gained further experience in the administration and financial management of public-facing nonprofit organizations.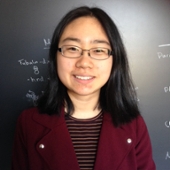 Yi He
Yi He received an internship (2021-2022) to work with the Center for Teaching and Learning. The responsibilities of this internship were supporting TA curriculum development, designing online artifacts (including modules, quizzes, activities, etc.), and creating online modules to improve students' learning experiences and the TAs' teaching experiences. Then, for 2022, Yi was granted a fellowship to work with the Undergraduate Research and Creative Collaborations Office. This position's responsibilities included developing, coordinating, and administering a new all-discipline Brandeis Summer Undergraduate Research Community. Yi assisted in recruiting paid undergraduate and graduate student peer research mentors, developed a peer mentorship training workshop, and oversaw communications. 
Pyunghwa Lee
Pyunghwa Lee received an internship (2021-2022) to work with the Journalism Program. The goal of the internship was to research and apply for grants to support the expansion of the program, help its anti-racism efforts, facilitate wider alumni engagement, and provide assistance to faculty as they work to attract more first-generation and low-income students.
Courtney Pina Miller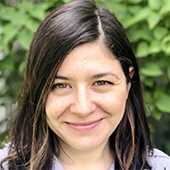 Courtney Miller (PhD 21') was awarded an internship with the Office of Diversity, Equity, and Inclusion (2020-2021). The goal of the internship was to help the Office implement new web strategies to visualize data relating to diversity, equity, and inclusion (DEI) at Brandeis on their website in a user-friendly way. Included in this process were plans to: research how institutional peers shared and presented their DEI data to their prospective faculty, staff, and students; develop a plan to present their DEI data and think about other ways that Brandeis could collect data in the future; and arrange feedback sessions with key stakeholders (administrators, faculty, students) to get feedback on the proposed plan.
Miranda Peery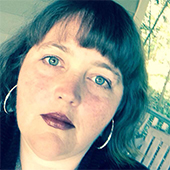 Miranda Peery received an internship to work as the Digital Media Manager for the Mandel Center (2021-2022). The goal of the internship is to help develop the vision for Mandel Center's social media presence in order to reach a wider audience. Miranda will also be the main point person to maintain the website and other social media platforms. Miranda also received a fellowship (2022) to work with Generation One Network. The goals of this internship were to support the creation of resources for the institutional FLI website and contribute to the design, implementation, and assessment of Gen One's current and emerging mentorship programs and other initiatives.  
Collaborative Community Projects
Jenny Factor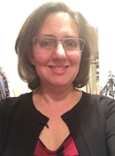 Jenny Factor, a PhD candidate in the English department, collaborated with the Brandeis Justice Initiative and Dorchester site of the Clemente Course in the Humanities to rapidly adapt their curricular modules for online learning technology.The Clemente Course is an educational justice program that makes college level humanities accessible to underserved populations. Responding to the challenges of COVID-19, Jenny's work helped to make the Clemente Course available online in an open-source learning management system. As the technical advisor for the program, she is working to mirror the accessible goals of the program in the digital tools that she is making available to the students.
Dominick Knowles
Dominick Knowles's funding supported their work as an editorial assistant at the Broadsided Press, a public-facing literary publication. In this role, Dominick took charge of the press's monthly review feature, worked with contributors, and scheduled online and print publications. This opportunity has allowed Dominick to deepen the experience they have acquired working for different publications over the past nine years. Working with the Broadsided Press gave Dominick the opportunity to interface with a broad community of authors and participate in the goals of the mission of the Press to bring literature "to the streets."
Jessi Brewer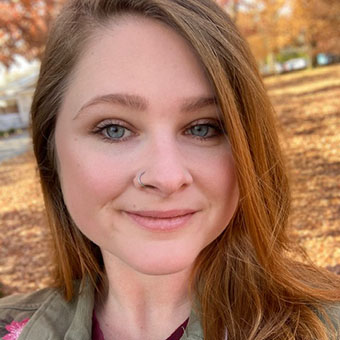 Jessi Brewer's award allowed her to research, design, and teach core workshops on college readiness and professional development for youths and adults. In this role as an educator and mentor, she expanded her ability to work with under-served communities to prepare them for civic engagement and college readiness. 
Emiliano Gutierrez-Popoca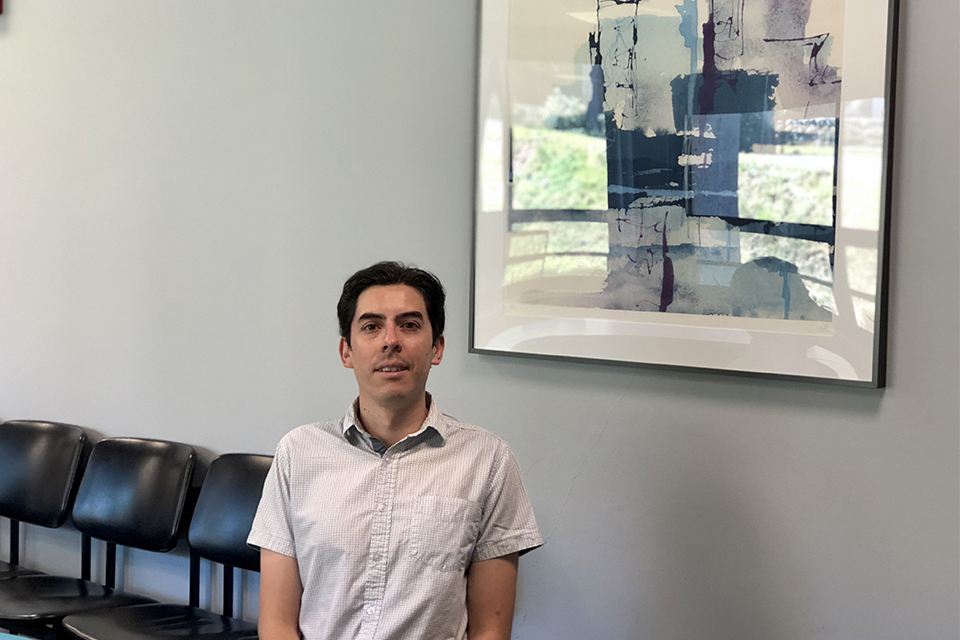 Emiliano Gutierrez-Popoca received an award to design, plan and teach a course for the BEJI. This grant built on his previous teaching experience with the BEJI's partner organization Partakers Empowerment Program by assessing the strengths of the workshops and improving on the program for its second run. Emiliano also was a key liaison in communicating with BEJI's various community partners. 
Skill-Building & Credentialing Projects
Jordan Clapper
Jordan Clapper received funding to learn how to use tools to create and design a queer indigenous video game. In order to complete this ambitious task during the summer, Jordan is using established platforms Twine 2.0 to plan the process, RPG Maker MV to design the game, and Unity to create more customization within it. Jordan will take tutorials and courses on these tools as well as C#. This fellowship has afforded Jordan the opportunity to gain experience and technical skills required in careers in game design and coding.
Rachel Dale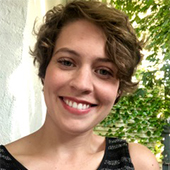 This award allowed Rachel Dale, an doctoral student in the English department, to enroll in a class at the Simmon's University Library and Information Science department. The class explored the process of developing and sustaining and developing new archival repositories. Rachel is exploring a career in archival management and this course served as an introduction to the skills that she would need in this field. 
Paige Eggebrecht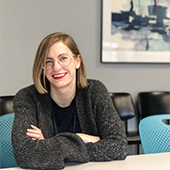 This award allowed Paige Eggebrecht (PhD '21) to begin coursework towards a degree in library science at the University of Alabama. She intends to obtain an MLIS at Alabama, and pursue a career in academic libraries and information literacy. Already at Brandeis, in conjunction with her doctoral work, Eggebrecht has worked as a graduate assistant for Brandeis Library Research and Instruction Services, completing a variety of reference and instruction tasks that enable students, staff, and faculty to make better use of library resources. 
Daniella Gáti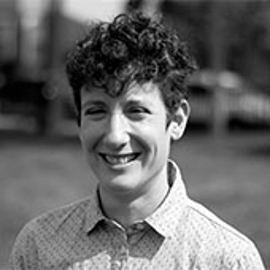 Daniella Gáti (PhD '21) received funding to take courses that will help develop skills in data science and web programming. The courses allowed Gáti to learn Python to support research and web design, in order to expand career options within and beyond academia. Additionally, Gáti is currently using these new skills to design creative pedagogical tools and methods for upcoming classes.
Yi He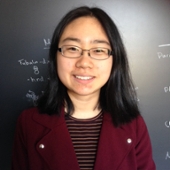 Yi He received funding to attend three Rare Book School courses this summer about Early Modern and American books. The RBS experience has furthered her professional development in areas of archives, book collecting, book selling, and special collections librarianship and curation. The courses have increased her knowledge about organizing archives of collections across a wide time range and allowed her to make a great number of professional connections. Through the RBS experience, Yi has conducted information interviews with a range of professionals, including in book cataloguing, special collections at the Folger, and more. 
Bailey Ludwig
Bailey Ludwig used her grant to attend a Rare Book School course on the History of Bookbinding. Learning about medieval and early modern binding practices has helped her to date books, assess their condition,  and update or create catalogue descriptions. In addition to this course time, Bailey conducted interviews with medieval and early modern manuscript librarians this summer in order to understand their career trajectory and what aspects of her PhD training will help her towards this profession.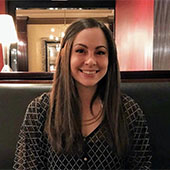 Carissa Wilbanks
Carissa Wilbanks used her 2022 grant to enroll in the UX Writing Academy (UXWA). Carissa learned industry-specific skills, built a strong portfolio, networked within the UX writing field, became certified in UX writing, and gained real-world experience through this program.