Elisa Albert '00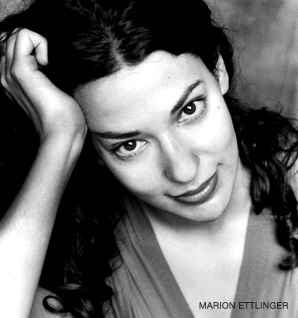 Elisa Albert grew up in Los Angeles, California, where a guidance counselor at her college preparatory high school recommended she apply to Brandeis. Like many high school seniors, she wasn't sure what she wanted to do after graduation. "I guess you could say I was excited by the school's history of radical social politics, full of romantic ideas about Abbie Hoffman, Angela Davis, etc.," she wrote in an email. "That I saw Hannah and Her Sisters senior year of high school and thought that line of Diane Wiest's was a sign.... [But the] truth is, I landed at Brandeis pretty randomly."
Attending Brandeis, while perhaps a chance decision, is not one Albert's regretted. "I really did luck out," she said. Novelist Stephen McCauley, poet Mary Campbell, and then-visiting writer Jayne Anne Phillips quickly ushered Albert under their collective wings. She majored in English with a concentration in creative writing, specifically fiction, in which she excelled. Senior year, she wrote a fiction thesis.
Since graduating from Brandeis, Albert has obtained her M.F.A. in Creative Writing from Columbia University and published several books, including Human Blues, After Birth, The Book of Dahlia, and the short story collection, How This Night is Different.
Often, Albert's writing is compared to that of Philip Roth or Grace Paley (whom she once sat next to, she says, at an Indian restaurant on Moody Street after a campus reading). Nowhere has this been more apparent than in her 2008 novel, The Book of Dahlia - a black comedy about a deadbeat who is diagnosed with brain cancer. "Elisa Albert has the unique gift of making bedmates out of humor and heartbreak. The Book of Dahlia is wonderful," wrote Gary Shteyngart, author of Absurdistan and the recent Super Sad True Love Story.
"Albert writes with the black humor of Lorrie Moore," The New Yorker wrote, "and a pathos that is uniquely her own, all the more blistering for being slyly invoked."