Rachel Moore '19
Key aspects of my current role as an editorial assistant at Palgrave Macmillan include time management and problem-solving.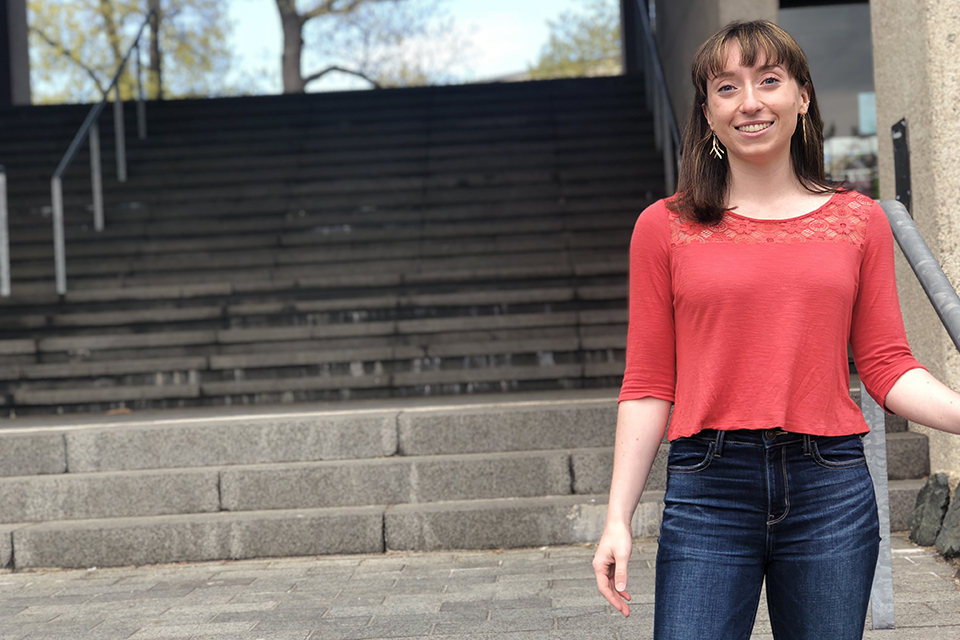 While at Brandeis, I was fortunate enough to be involved in a number of organizations on campus, and I had various interests outside of the classroom, from dance to copyediting to organizing events for the English department, that I was able to pursue. This made my time at Brandeis fun but also required me to manage my time if I wanted to do it all. At work, I'm pulled in multiple directions at once, and I have to schedule my time carefully in order to balance all aspects of the job that compete for my time and attention.
I am responsible for following books from the proposal stage through publication. Palgrave Macmillan, which is an imprint of Springer Nature, publishes scholarly works in the humanities and social sciences. I'm on the Politics and International Studies team, which sits in both New York and London. I support the Editorial Director and will be working on about ten books for her over the next year. My direct manager is an editor who works here in New York. She commissions over 60 projects every year in the field of Regional Politics and Development Studies. These projects are scholarly monographs, edited volumes, and handbooks/textbooks.
I work closely with my manager on the projects she commissions. When a proposal comes in, I send it out for peer review to scholars who are subject matter experts. She sends the blind reviews back to the authors and editors and takes the projects she wants to contract to the editorial board. When the editorial board decides that Palgrave will publish this title, I create the contract. Once the contract has been signed, I welcome the author(s) to Palgrave and provide them with the editorial guidelines. As we get closer to the manuscript submission deadline, I'll reach out about the cover design, back cover copy, and endorsements. Authors can also contact me at any time with questions. Once the full manuscript is submitted, I'll "vet" it to check permissions (because any inclusion of third-party material is rigorously evaluated) and make sure there are no missing pieces or inconsistencies in the content (almost always something is missing or prompts a query from me). The author and I will go back and forth on any outstanding issues until the manuscript is ready to be submitted to production. Once in production, I am still a point of contact for the production team to ask questions as they prepare the proofs for the book. It is not until the book is published and available to the public, the author is paid, and the complimentary copies sent out that a project is completely done.
In my classes at Brandeis, whether an English course where I was analyzing literature, a business class that presented a case study to evaluate, or even my senior thesis, for which I was constructing a unified argument around two texts, learning was fostered by having students develop strategies to solve abstract tasks or, rather, answer questions to which there was more than one possible solution. I've found that I can directly transfer the broad problem-solving skills that I developed at Brandeis to a professional setting, where I am presented daily with new situations that require action from me. Since one-on-one relationships with authors are critical to the editorial assistant experience, applying these skills is useful, as there are both unique and universal aspects of the author experience, and there is never just one way to respond to any given situation.