Admissions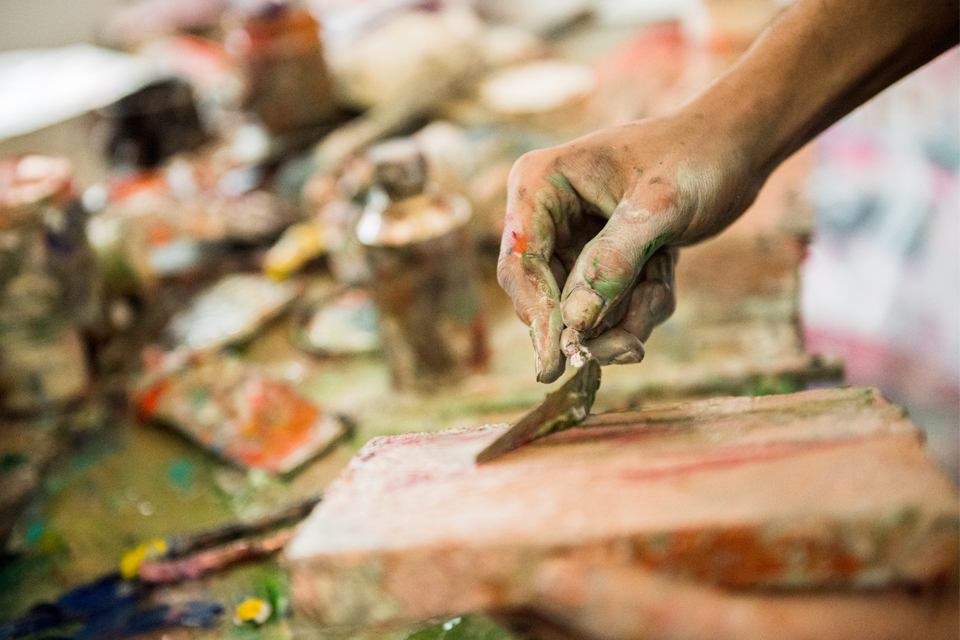 We are accepting applications for Fall 2023! The deadline to apply is June 15, 2023.
Interested students who would like to apply to the post-baccalaureate program in studio art need to complete the online application through Brandeis University's Graduate School of Arts and Sciences.
In addition to the Graduate School of Arts and Sciences' application, prospective students need to submit the following:
Official undergraduate transcripts from the appropriate college or university registrar
Statement of purpose: in essay form, state your reasons for wishing to undertake post-baccalaureate graduate work
A minimum of 12 images of recent works: painting, sculpture, prints and/or drawings; once each image is uploaded, select 'edit details' to enter Title, Year, Size, Medium, and Description
One letter of recommendation sent directly from the professor under whom you have studied in your area of proposed specialization
We hope to accept a diverse group of students who have a range of interests and experience. If you have questions about the program or would like to schedule a visit, please contact Post-Baccalaureate Coordinator, Ariel Freiberg. If you have questions for the Graduate School of Arts and Sciences, you can contact gradschool@brandeis.edu. If you have questions about financial aid, please contact the graduate school at 781-736-3410 or visit the financial aid section of the Graduate School's website.