The Department of Fine Arts welcomes students to experience art through scholarship and as a process of creation. By uniting intellectual inquiry with artist excellence, we affirm the importance of a broad education and prepare our students for creative participation in a changing society.
Founded in 1951 by social realist painter, Mitchell Siporin, the Department of Fine Arts features a distinguished faculty of acclaimed artists and accomplished art historians. Though the department consists of two separate majors and three minors, the curriculum overlaps as we aim to imbue studio artists with a rich historical context and grant art historians a hands-on exposure to the practice.
Programs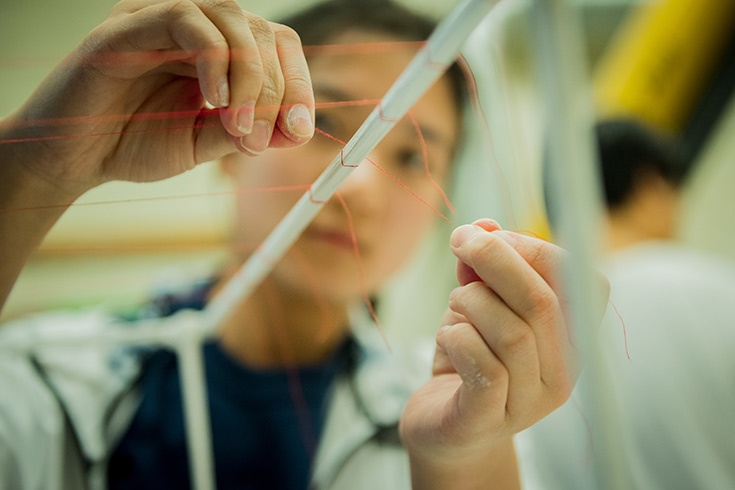 Student Experiences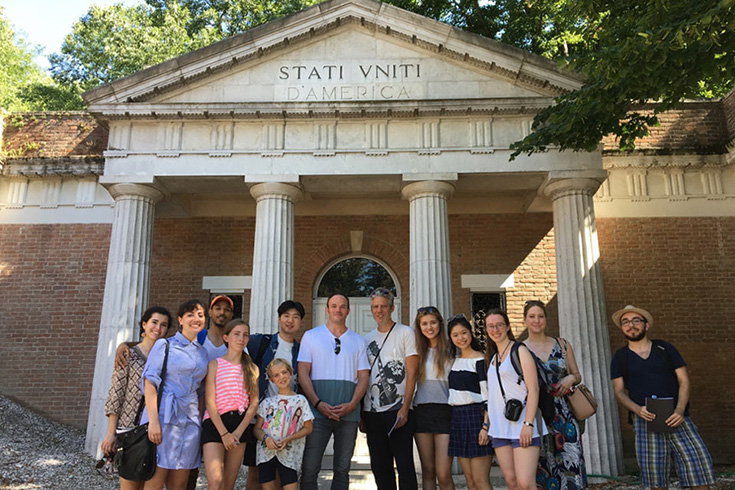 A group of 10 students got an intimate, special access look at the Venice Biennale this summer.
The Brandeis in Siena study abroad program toured the U.S. Pavilion with Chris Bedford, former director of the Rose Art Museum and current director of the Baltimore Museum of Art, who curated the U.S. pavilion at the world's premier art festival.