Student Life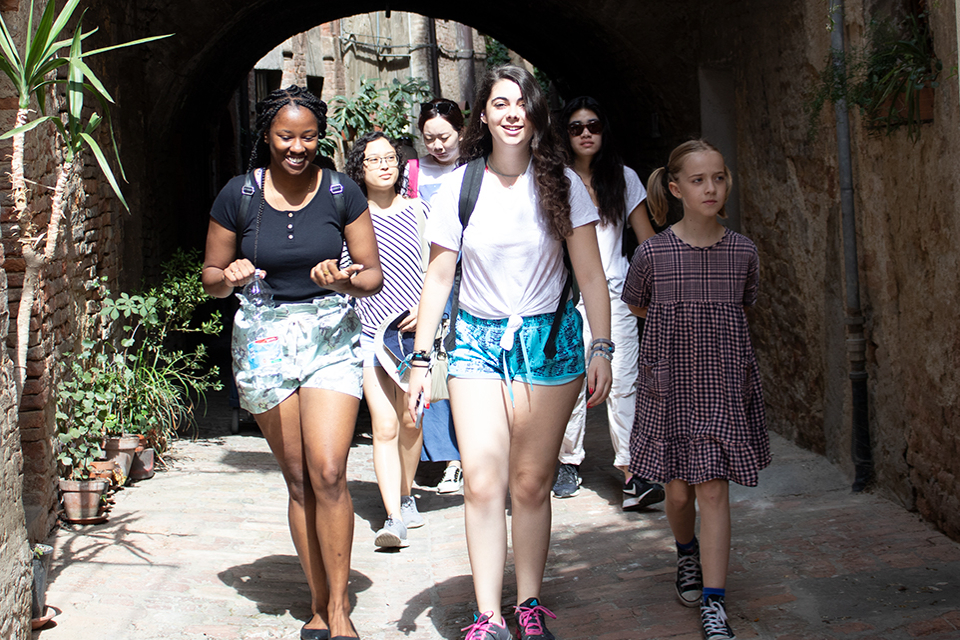 Orientation
Prior to the start of the program, the Office of Study Abroad will run a pre-departure meeting to help prepare you for your time abroad. If you are unable to attend, an online orientation will be held. You will also receive a number of different pre-departure materials addressing the following topics:
Academic overview
Cost of attendance
Money matters in Italy
Credit transfer
Packing preparations
Passport and visa
Arrival information
Health, safety, and risk management
You will also be required to submit a number of forms prior to departure.
In Siena, an orientation program will help you adjust to your new environment and familiarize yourself with the various student support services that are available.
Housing and Meals
You will live in the city of Siena in student apartments, which are within walking distance of the Siena Art Institute. There are kitchens in the apartments, as well as a number of food venues within Siena. Some meals will be provided by the program within program activities. 
Field Trips and Cultural Events
Local student services and cultural events will be coordinated between the Office of Study Abroad and the Siena Art Institute. You will have the opportunity to participate in a variety of enriching field trips and cultural events within the area.
Independent Travel
It is understandable that you will want to explore other parts of Italy and Europe. You are required to attend classes throughout the week, and are expected to schedule your independent travel for the weekends and holidays. In addition, Brandeis requires that you leave a basic copy of your itinerary with a staff member so that you can be quickly contacted in case of an emergency.
As the program is an intensive experience, extensive travel during the program is not advisable.
Computers and Library Access
Students who have laptops are encouraged to bring them, especially for purposes of writing papers. Academic culture in Italy is different than it is in the U.S., and access to and use of computer facilities and libraries will also be different. The Siena Art Institute has its own computer facilities with email and internet access, but you must adapt to sharing both equipment and time. The Siena Art Institute also maintains its own library with essential reference works and limited volumes of primary source materials.