HBI Celebrates 25 Years: A Message from the Director
This past summer, HBI held a workshop in conjunction with the art exhibition, "Seven Species, Three Generations." As we experimented with weaving and collage under the tutelage of Mia Schon and Charlie Dov Guterman Schön, the conversation flowed amongst the women around the table. Ronnie Levin, BA '73, MA '78, and a "Friend of HBI," told us how apt it was for us to be meeting in the Epstein Building, now home to the Hadassah-Brandeis Institute. She recalled that in 1972, she and nine other women had gathered in this space, then the home of the Brandeis Facilities garage, for a class on car repair taught by the university's mechanic. That may have been the first women's only class taught at Brandeis, but Levin and her peers continued to demand women's studies offerings. The creation of the Hadassah-Brandeis Institute, now entering our 25th year, is in part the fruit of this advocacy a half century ago.
Levin's story really is an HBI story in that something seeded long ago came to fruition many years later in diverse and creative ways. This was evident in December when more than 1,200 Jewish Studies scholars came together in Boston for the annual Association for Jewish Studies Conference. I was delighted to see many HBI research affiliates, alumni of our Gilda Slifka Summer Internship, and scholars who were supported through the HBI Research Award program or the collegial environment of our Scholar in Residence program presenting exciting new work and important reflections shaping the future of the field of Jewish studies.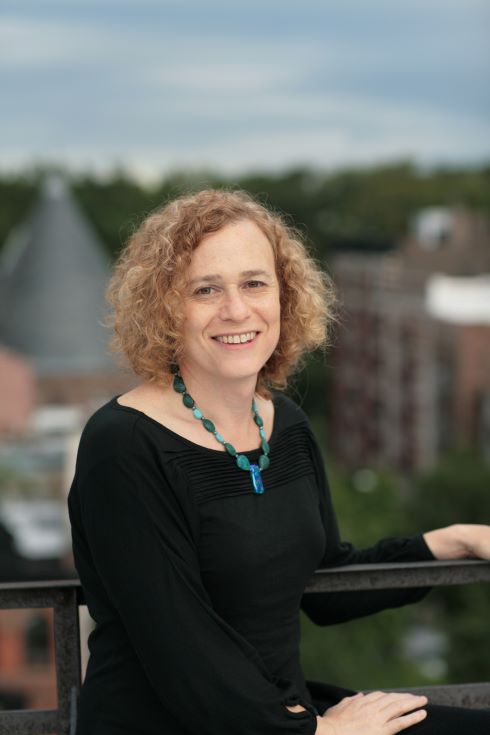 Many of this semester's programs also highlight work supported by HBI during the research phase that has come to fruition. For the opening session of the Sandra Seltzer Silberman Conversations Series at 7 p.m. Wenesday, Jan. 25, we will learn with Joy Ladin, widely published essayist and poet, literary scholar and author of "Shekhinah Speaks." Ladin's new collection of compelling poetry, supported by a 2018 HBI Research Award elucidates and channels the voice of the Shekhinah, Judaism's feminine aspect of G-d. We will follow at 7 p.m. Wednesday, Feb. 15, with Pnina Lahav, Professor of Law Emerita and winner of Israel's Seltner Award, and the Gratz College Centennial Book Award, for her remarkable feminist biography of Golda Meir, "The Only Woman in the Room: Golda Meir and Her Path to Power," in which Lahav explores the myth of how a lone woman surrounded by men makes it to the top. We will also celebrate the release of the newest book in the HBI Series on Jewish Women, "Sculpting a Life: Chana Orloff between Paris and Tel Aviv," the first book-length biography of sculptor Chana Orloff (1888-1968), with author Paula Birnbaum at 7-8 p.m. March 15.
Samantha Pickette and Rachel B. Gross, both former HBI interns and now published scholars and professors will be presenting on their latest research and publications. Drawing on themes she honed at HBI as a graduate intern and later working for the program as the Intern Academic Adviser, Pickette, now at University of Texas at Austin, presents "Peak TV's Unapologetic Jewish Woman: Exploring Jewish Female Representation in Contemporary Television Comedy" at noon March 13. She will analyze the ways in which contemporary American television, "Broad City," "Crazy Ex-Girlfriend," "The Marvelous Mrs. Maisel," establish new versions of the Jewish woman and a new take on American Jewish female identity that challenges the stereotypes of Jewish femininity proliferated on television since its inception.
Gross, now an HBI Scholar in Residence and associate professor at San Francisco State, will present "Preaching the Promised Land: Mary Antin's American Religions" at noon March 28, exploring Mary Antin's variable and dynamic approaches to religion. As a political campaigner, a Zionist, a member of an intentional Christian community, a devotee of the Indian spiritual leader Meher Baba and more, Antin's political and spiritual explorations tell us about the possibilities of early 20th-century American Jewish identities.
We will also hear from novelists Rachel Barenbaum and Elizabeth Graver, both of whom used their semesters as Scholars in Residence to complete research on Jewish women's lives to write novels. Barenbaum will offer a sneak preview of her next book at noon Jan. 23on Jan. 23. "Lady Killers: Jewish Female Assassins in late 19th-Century Russia," a collection of six short stories, each portraying a separate Jewish female assassin from the Russian Revolution including women who ran safe houses, built and planted bombs and planned various assassination attempts against the Czar. Graver will speak at 7 p.m. May 3 in the final program this semester of the Sandra Seltzer Silberman Conversations Series. She will discuss her newly released book, " Kantika," a dazzling Sephardic multigenerational saga based on the life of her grandmother, that moves from Istanbul to Barcelona, Havana and New York, exploring displacement, endurance and family as home.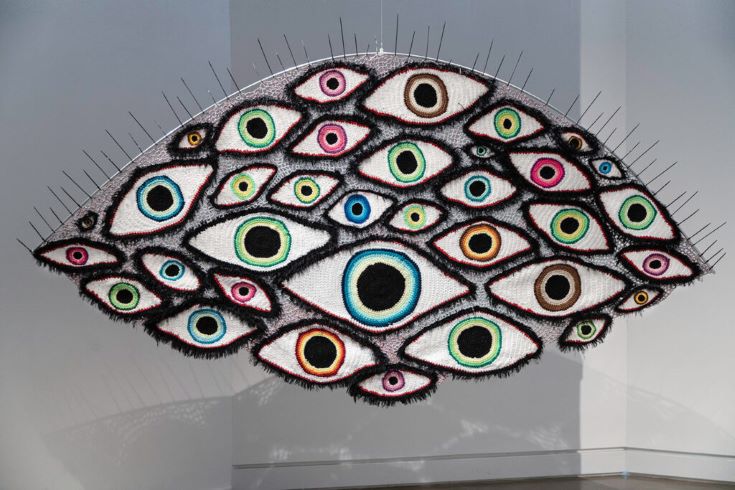 There are so many more programs to explore. Visit our Events page to register and learn more about our Studio Israel programs with Gil Yefman at noon Thursday, Feb. 9, and Zoya Cherkassky at noon Thursday, March 30; our seminars with Scholars in Residence Shula Mola on the "Formation of Blackness in Israel: The Case of Ethiopian Jews" at noon Monday, Feb. 27, Sivan Rujuan Shtang on "Mizrahi Feminist Art: A Multicultural Imagination" at noon Monday, March 6, and with Edith Pick, HBI research associate, on "Gender Perspectives on Jewish Diaspora Organizations," at noon Monday, April 3.
Many of these programs are available through the generosity of our donors and Friends of HBI. Contributions of any size help to fund research positions, research awards, student internships, and public programs. I am grateful to all our supporters, including our Friends of HBI. If you became a friend of HBI during the depths of the pandemic, I invite you to renew your support or become a new Friend of HBI this year by making a sustaining annual gift of $180 or more. To discuss gifts in honor of our 25th anniversary, please reach out to me or contact Amy Powell. I hope to see you at these events online and in person. Please join us and feel free to spread the word about our work.
Warmly,
Lisa Fishbayn Joffe
---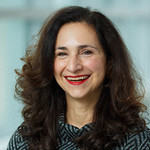 Dr. Lisa Fishbayn Joffe is the Shulamit Reinharz Director of the Hadassah-Brandeis Institute.