Board of Directors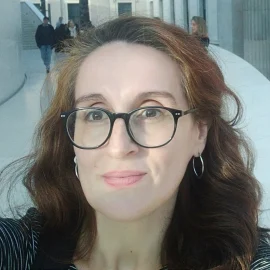 Ana Cabria Mellace (Argentina)
Ana is a lawyer, mediator, facilitator and co-director of the Fundación Cambio Democrático in Argentina. She is also a consultant to the United Nations Development Program, where she has coordinated peace building programs, participated in the design and development of dialogue processes and the strengthening of a network of dialogue practitioners in the Latin American and Caribbean region.
She has been a member of the editorial team of the Democratic Dialogue Manual and has participated in the production of research and guides on the Dialogic Approach in the Transformation of Socio-Environmental Conflicts as well as in the evaluation of the Colombia-Ecuador Binational Dialogue. Also, for the United Nations and for FCD she has carried out case research on Environmental Governance for the Sustainable Management of Natural Resources and has participated as a specialist consultant for the Participation of Actors and Native Peoples in the framework of the development of various GEF projects.
As a member of the FCD since 2010, she has coordinated projects and programs linked to social participation, dialogue and the transformation of conflicts in environmental issues and especially linked to the participation of indigenous peoples.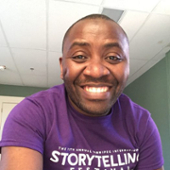 Bonface is an interdisciplinary practitioner academic who specializes in application of theatre-based interventions with grassroots communities to transform conflict and create a story of peace. Since 2004, working with Amani Peoples' Theatre and with the Green String Network, he has utilized these tools in conflict in Kenya, South Sudan, Somalia, Sierra Leone, Rwanda, United States and Canada, among others.
He uses all these approaches in a culturally relevant way working with community members to reflect deeply on complexities of historical trauma and social conflicts. The main objective is attaining critical emancipatory peace where community members are reclaiming their human agency through such processes.
He holds two MA degrees, one in international relations from United States International University in Nairobi, Kenya, and the other in peacebuilding from the University of Manitoba, Canada and Graduate Certificate in Use of Arts in Peacebuilding at Canadian Peace School. He's currently admitted into a PhD program in use of expressive arts in conflict transformation at European Graduate School in Saas Fee, Switzerland. Bonface is currently pursuing his PhD in peace and conflict studies at the University of Manitoba Canada.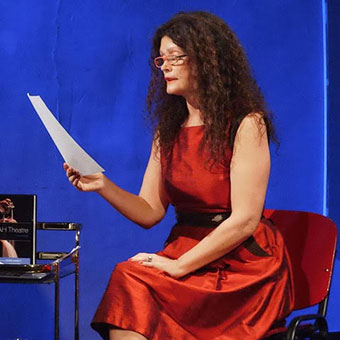 Dijana Milosevic (Serbia)
Dijana is an award-winning theatre director, writer and lecturer. She co-founded Dah Theatre Research Center in Belgrade, Serbia and has been its leading director for over 25 years. Dijana has directed theatre shows with her company and toured them nationally and internationally. She has also served as director of theatre productions around the world. She is a well-known lecturer and writes about theatre for various publications. She currently teaches at the Institute for Modern Dance in Belgrade.
Dijana has served as artistic director for many theatre festivals, was the president of the Association of the Independent Theatres, president of the board of Belgrade International Theatre Festival and a board member of International Theatre Institute Serbia.
She is involved with several peacebuilding initiatives and collaborates with activist groups.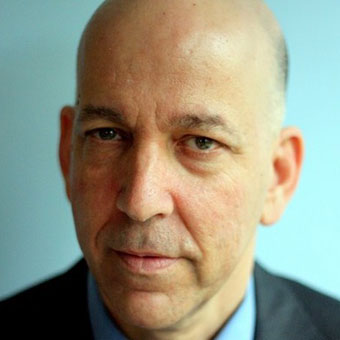 Lee Perlman, PhD (Israel/USA)
Lee Perlman, PhD, is the Tel Aviv-based associate of Brandeis University's International Center for Ethics, Justice and Public Life. He served as a research fellow at the Tami Steinmetz Center for Peace Research, Tel Aviv University, which in 2017 published "But Abu Ibrahim, We're Family!" Lee is a leading thinker and social entrepreneur in harnessing the power of creativity and the arts for conflict transformation. He researches arts, politics and cultural policy and seeks to understand and influence how artists create social change and open dialogue in conflict zones and divided societies.
Lee has been active with the Ethics Center's Program in Peacebuilding and the Arts for over a decade. He is part of the leadership team and an executive committee member of IMPACT: Imagining Together: Platform for Arts, Culture and Conflict Transformation (ACCT), a worldwide collaboration to design and activate strategies to strengthen the arts, culture and conflict transformation ecosystem. He has been an active participant in the Acting Together on the World Stage community of inquiry as a co-contributor to the "Acting Together: Performance and the Creative Transformation of Conflict" (New Village Press, 2011), and in Acting Together conferences and events around the world.
Perlman has co-authored a number of research works and analyses of peacemaking and peacebuilding activities, informed by his practitioner experience as founder and director of the Israeli-Palestinian Encounters Unit of the Melitz Centers in Jerusalem, and has published articles and opinion pieces in the Ha'aretz newspaper, Moment Magazine, The Times of Israel, The Jerusalem Report and Sh'ma: A Journal of Jewish Ideas.
Perlman serves as president, board of directors of RECAST, Inc. Lee is a member of the steering committee of IRAC: The Israel Religious Action Center of the Israel Movement for Progressive Judaism. He served as chair, board of directors, of the Daniel Centers for Progressive Judaism, Tel Aviv-Jaffa and chair, artistic committee of ISRA-DRAMA, the International Spotlight on Israeli Drama Festival. In 2013, Ha'aretz named Perlman as one of "The 100 Most Influential People in Israeli Culture." He has previously served as executive director of the America-Israel Cultural Foundation and as director of grants and programs of the Abraham Initiatives, an organization promoting shared society and equality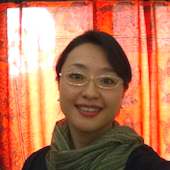 Kyoko Okumoto, PhD, is a professor in the Department of International and English Interdisciplinary Studies at Osaka Jogakuin University and chairs the steering committee of the Northeast Asia Regional Peacebuilding Institute (NARPI). Kyoko is also a board member of the Peace Studies Association of Japan (PSAJ) as well as Transcend Japan & Regional Convener (North East Asia). She also recently served as secretary-general of the Peace Studies Association of Japan.
Kyoko works in the fields of peace studies, conflict transformation and nonviolent intervention, and particularly focuses on the arts-based approaches to peace work. She teaches and facilitates peace workshops held mainly by civil society groups and universities/schools. She tries to expand and deepen the network among North East Asian civil society and NGO communities, and between Northeast Asia and South East Asia, and also with South Asia.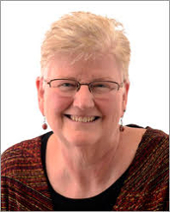 Nancy is a founding director of ReCAST, Inc. and has served on the board for 11 years. She currently holds the position of clerk-treasurer, monitoring many administrative and legal functions for ReCAST, including annual reporting, fiscal oversight and tax responsibilities.
Before her retirement a year ago, Cole was senior strategist and corporate campaign advisor for the Climate and Energy Program at the Union of Concerned Scientists. A corporate campaigning and grassroots-organizing veteran, she developed the strategic framework for and launched UCS' fossil energy accountability campaign, focused on the legal aspects of holding fossil fuel companies accountable for climate deception and harms. In her years at UCS, Cole was dedicated to working with scientists across the United States to bring the voice of the scientific community to bear on critical global environmental issues.
Before joining UCS, Cole worked for INFACT on the international baby milk campaign focused on the Nestle Boycott; and as executive director oversaw the production of the Academy Award-winning documentary "Deadly Deception."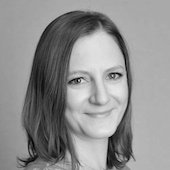 Rosanna is Senior Programme Manager, Culture and Development at the British Council. In this role, she advocates for the role of arts and culture for social and economic development globally. As part of Arts and Society, Rosanna leads on thematic areas including arts for conflict transformation, gender equality, diversity and inclusion, youth empowerment and social action. She carries out research and evidence gathering, and influences policy and practice in these fields.
Rosanna has a track record of working for European academic and policy institutions, including European Commission, European University Institute, and European Court of Human Rights. Before that, she was administrator of the UK-based Routes into Languages project, promoting linguistic and cultural diversity working with schools and universities in the North West of England. She is British-Irish, speaks French, Spanish and Italian, and is currently based in Brussels. She is a classically trained soprano, amateur cellist and actress.