Leadership Circle
Reflecting IMPACT's commitment to decolonizing approaches to governance, the Leadership Circle serves as a platform for information sharing, discussion, accountability and input into key decisions. The members of the Leadership Circle, in various combinations, form a web of teams.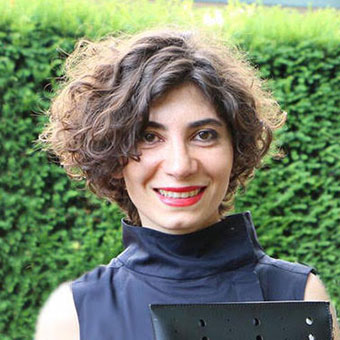 Armine Avetisyan (Armenia/Turkey)
Armine Avetisyan is a peacebuilding practitioner focusing on creative approaches in transforming conflicts. She has been involved in building trust and creating platforms for diverse groups from Armenia and Turkey, including local communities, artists, non-profits, local authorities and others to work together for building more just and peaceful societies. She co-directed the documentary "Haven't We Shared Much Salt and Bread?" where conflict transformation, food, gender perspective on building peace intersect. Armine holds an MA degree in conflict resolution and coexistence from the Heller School at Brandeis University, and another MA degree in cultural management from Istanbul Bilgi University (Turkey).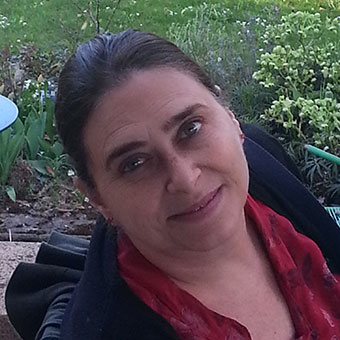 Carmen Olaechea (Argentina)
Carmen Olaechea has been working with the Latin American civil society for over 32 years, in NGOs, networks and in an international donor foundation. Her responsibilities have included: the design, development and supervision of projects and programs; knowledge and risk management and the promotion of networks. She has developed conceptual and strategic frameworks; led institutional change processes; designed and implemented collaborative learning architectures; evaluated local and international projects and managed risks at both operational and strategic levels. Her publications include two co-authored books on art and social transformation, and three children's books. Carmen is chairwoman of Fundación Cambio Democrático, an NGO specialized in dialogue and conflict transformation, member of the advisory board of Crear Vale La Pena, a leading Latin-American NGO in the field of arts for social transformation and co-responsible for IMPACT Learning Exchanges, and a member of ITAC knowledge sharing camp; digital learning Advisory Committee.
In addition, Carmen offers workshops on art and social transformation, sustainability and how to respond to a paradigm shift in Argentina, Spain, and Latin-American countries. Also works as an independent advisor to individuals, social, and business leaders and their organizations, helping them integrate new perspectives in their thinking and action. As an expert in sustainability, she accompanies individuals, organizations and schools in the development of programs for their transformation processes towards sustainability.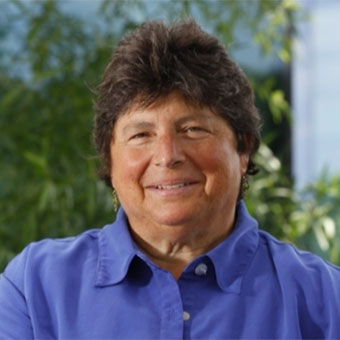 Cynthia Cohen, PhD (USA)*
Cynthia E. Cohen is director of the Peacebuilding Program and the Arts at the International Center for Ethics, Justice and Public Life at Brandeis University, and director of IMPACT — Imagining Together: Platform for Arts, Culture and Conflict Transformation. At Brandeis, she initiated an undergraduate minor in Creativity, the Arts, and Social Transformation. Cindy has written extensively on the aesthetic and ethical dimensions of conflict transformation, including the chapters "Engaging with the Arts to Promote Coexistence" and "Creative Approaches to Reconciliation." She co-edited and co-authored "Acting Together: Performance and the Creative Transformation of Conflict," a two-volume anthology accompanied by a documentary film and a toolkit of educational and training materials. She holds a PhD in education from the University of New Hampshire, a master's in urban studies from the Massachusetts Institute of Technology and a BA in ethnomusicology from Wesleyan University.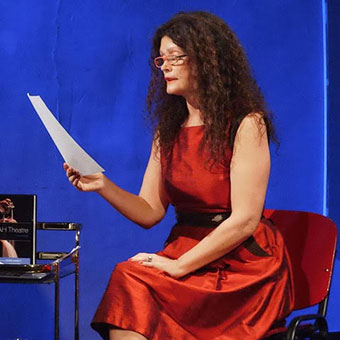 Dijana Milosevic (Serbia)
Dijana is an award-winning theatre director, writer and lecturer. She co-founded Dah Theatre Research Center in Belgrade, Serbia and has been its leading director for over 25 years. Dijana has directed theatre shows with her company and toured them nationally and internationally. She has also served as director of theatre productions around the world. She is a well-known lecturer and writes about theatre for various publications. She currently teaches at the Institute for Modern Dance in Belgrade.
Dijana has served as artistic director for many theatre festivals, was the president of the Association of the Independent Theatres, president of the board of Belgrade International Theatre Festival and a board member of International Theatre Institute Serbia.
She is involved with several peacebuilding initiatives and collaborates with activist groups.
Ellada Evangelou (Cyprus)
Ellada Evangelou has studied in Cyprus and the United States (BA in English, MFA in dramaturgy, PhD in theatre studies/cultural studies). She has worked as an educator, dramaturge, theatre director, workshop facilitator and independent consultant. She is co-founder and president of the board of Rooftop Theatre. She teaches theatre and dramaturgy in higher education.
She is the artistic director for the Buffer Fringe Performing Arts Festival (2019, 2020-21) and a Global Fellow 2020 of the ISPA.
Ellada is interested in the intersection of aRtivism and scholarship in post-colonial, post-conflict communities, her latest article entitled Theatre Beyond Nationalism: Participatory Art in the Cyprus Buffer Zone (Cyprus Review, 2019).
Emilie Diouf is an assistant professor of English at Brandeis University where she serves on IMPACT's Leadership Circle. She specializes in Anglophone and Francophone postcolonial African literatures and film with an emphasis on gender, feminist theory, trauma and cultural memory. Her publications have focused on the interdisciplinary study of the relationship between narrative, trauma and human rights.
She is interested in culturally specific approaches to engaging the trauma of gender-based violence in public memory. She interrogates how gender-based violence figures in perceptions of political injury, justice, and public memory. She is currently completing a book manuscript that analyzes strategies deployed to contest conceptualizations of trauma that have failed to address human rights abuses against forcibly displaced women in Uganda, Rwanda, the Democratic Republic of Congo and Cameroon.
Attuned to African women's experiences of violence, forced displacement, and humanitarian intervention, Diouf's project asserts that women's experiences of trauma are crucial to reading, understanding and transforming socioeconomic and political crises on the African continent and the international community's responses to them.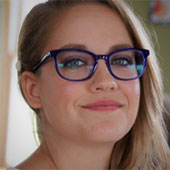 Emily Forsyth Queen (USA)
Emily Forsyth Queen is an independent consultant specializing in inclusive strategic planning, program design and learning for trauma-informed conflict transformation and development. She has nearly 10 years of experience in monitoring, evaluation, research and learning and is dedicated to sparking radically inclusive adaptation and innovation. Within donor organizations like USAID and peacebuilding organizations like the Alliance for Peacebuilding, she has driven action research on using participatory evaluation approaches grounded in systems thinking within complex environments. Now that she has graduated with two MA degrees from the Heller School at Brandeis University, Emily hopes to integrate her skills with work on trauma, healing, the arts and reconciliation.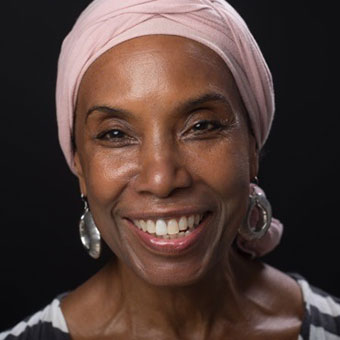 Germaine Ingram is a performance artist, choreographer, songwriter, vocal/dance improviser and cultural strategist. Through choreography, music composition, performance, writing, production, oral history, and designing and leading artist learning environments, she explores themes tied to history, collective memory and social justice. Arts and culture projects that she has led and designed have been supported by The Pew Center for Arts & Heritage, Independence Foundation, Leeway Foundation, National Endowment for the Humanities, Pennsylvania Humanities Council, Pennsylvania Council on the Arts, Wyncote Foundation, and Lomax Family Foundation. Among other awards and fellowships, she received a 2010 Pew Fellowship in the Arts, and in 2014 a Sacatar Institute residency in Itaparica, Bahia, Brazil.
Before pursuing an arts practice full time, she had a 30-year career in the law as a litigator, law professor and general counsel for a big-city school district. She serves on philanthropic and nonprofit boards dedicated to arts and arts for social change, including the Leeway Foundation, the Picasso Project of PA Citizens for Children & Youth, ArsNova Workshop, and the Advisory Board of the International Center for Ethics, Justice and Public Life at Brandeis University. She is a member of the Public Art Committee of the Philadelphia Redevelopment Authority, that initiated the first percent-for-art program in the United States, and a member of the Leadership Circle of IMPACT, a global initiative to support the field and ecology of art, culture and conflict transformation.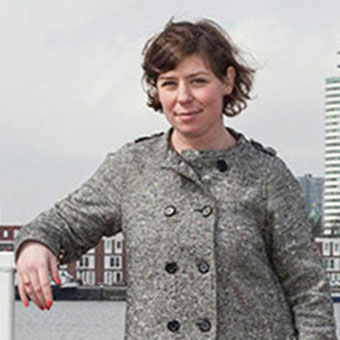 Jasmina Ibrahimovic (Netherlands)
Jasmina Ibrahimovic (1984) is a Bosnian-Dutch theater director, dramaturge and teacher in the field of community arts. At the age of 10, she came to Holland as a war refugee from former Yugoslavia. In 2010, she obtained her master's degree in contemporary theater and dance studies at Utrecht University.
She previously worked as a practice researcher at Community Arts Lab XL (CAL-XL) and was involved in Domain for Art Criticism in the workgroup "the quality of community arts." She also worked as advisor theater, amateur art and community arts at the Amsterdam Fund for the Arts (AFK).
She is currently the CEO of Rotterdams Wijktheater (Rotterdam Community Theatre) and programmer of the International Community Arts Festival (ICAF) in Rotterdam. She regularly gives lectures and workshops to art schools in the Netherlands. Since mid 2016 she has been a board member of the oldest community theatre group in the Netherlands; Stut Theater, and of one of the most renowned side specific theatre groups; PeerGroup.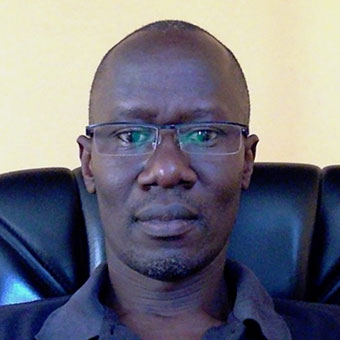 Kitche Magak, PhD (Kenya)
Kitche is an associate professor of literature in the Department of Literary Studies at Maseno University in Kenya and chair of the Department. Currently, he is teaching postgraduate courses in research methodology, literature and peacebuilding. He is widely published in multidisciplinary areas, including literature, peacebuilding, sociology, public health, gender, community development and environment among others.
Kitche has a special interest in the intersection between the arts and social transformation, particularly the film form and social transformation. One of his current research areas is art, resilience and peacebuilding in post-election violence Kenya. He is also a highly regarded community development communications expert, researcher and trainer.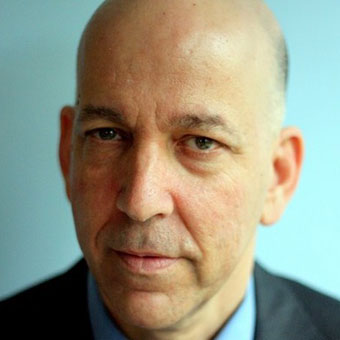 Lee Perlman, PhD (Israel/USA)
Lee Perlman, PhD, is the Tel Aviv-based associate of Brandeis University's International Center for Ethics, Justice and Public Life. He served as a research fellow at the Tami Steinmetz Center for Peace Research, Tel Aviv University, which in 2017 published "But Abu Ibrahim, We're Family!" Lee is a leading thinker and social entrepreneur in harnessing the power of creativity and the arts for conflict transformation. He researches arts, politics and cultural policy and seeks to understand and influence how artists create social change and open dialogue in conflict zones and divided societies.
Lee has been active with the Ethics Center's Program in Peacebuilding and the Arts for over a decade. He is part of the leadership team and an executive committee member of IMPACT: Imagining Together: Platform for Arts, Culture and Conflict Transformation (ACCT), a worldwide collaboration to design and activate strategies to strengthen the arts, culture and conflict transformation ecosystem. He has been an active participant in the Acting Together on the World Stage community of inquiry as a co-contributor to the "Acting Together: Performance and the Creative Transformation of Conflict" (New Village Press, 2011), and in Acting Together conferences and events around the world.
Perlman has co-authored a number of research works and analyses of peacemaking and peacebuilding activities, informed by his practitioner experience as founder and director of the Israeli-Palestinian Encounters Unit of the Melitz Centers in Jerusalem, and has published articles and opinion pieces in the Ha'aretz newspaper, Moment Magazine, The Times of Israel, The Jerusalem Report and Sh'ma: A Journal of Jewish Ideas.
Perlman serves as president, board of directors of RECAST, Inc. Lee is a member of the steering committee of IRAC: The Israel Religious Action Center of the Israel Movement for Progressive Judaism. He served as chair, board of directors, of the Daniel Centers for Progressive Judaism, Tel Aviv-Jaffa and chair, artistic committee of ISRA-DRAMA, the International Spotlight on Israeli Drama Festival. In 2013, Ha'aretz named Perlman as one of "The 100 Most Influential People in Israeli Culture." He has previously served as executive director of the America-Israel Cultural Foundation and as director of grants and programs of the Abraham Initiatives, an organization promoting shared society and equality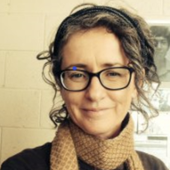 Mary Ann Hunter (Australia)
Mary Ann Hunter works as an educator, facilitator and researcher in creative change in educational and peacebuilding contexts. She has worked in policy, media, creative industry and community-based roles internationally, and before living in Hobart, she was coordinator of meenah mienne, a mentoring and alternative learning program lead by Tasmanian Aboriginal elders for young people in the justice system. Mary Ann has held lecturing positions at the National Institute of Education, Singapore, and the University of Queensland where she was a research associate with the Australian Centre for Peace and Conflict Studies.
As a senior lecturer in education at the University of Tasmania and national evaluator for various arts programs, Mary Ann is the recipient of numerous teaching and research awards and co-author of "Education, the Arts and Sustainability: Emerging Practice for a Changing World" (Springer, 2018) and "Education and the Arts" (3rd ed, OUP, 2018). Mary Ann has been deeply involved in peace and the arts initiatives with early involvement in the Acting Together initiative and as a co-coordinator of e-learning exchanges for IMPACT with Armine Avetisyan and Carmen Olaechea.
In 2019, Mary Ann formed Peacethink, a facilitating, training and consulting initiative to bring processes of peacethinking to everyday life in communities and workplaces. Her caring and cared-for teenagers, animals and families of belonging across the world bring a stable heart to her work.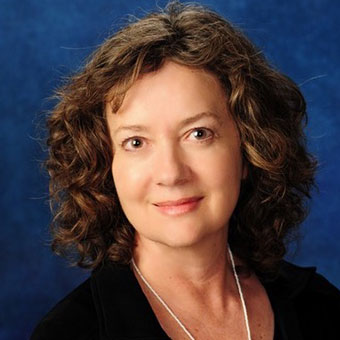 Polly O. Walker is of Cherokee descent and a member of the Cherokee Southwest Township. She is currently director of the Baker Institute for Peace and Conflict Studies and the Elizabeth Evans Baker Professor of Peace Studies at Juniata College in the United States. Polly earned her PhD at the University of Queensland in Australia where her research focused on conflict transformation between Aboriginal and Settler Australians.
She has published in a wide range of peer-reviewed journals and contributed chapters to a number of edited volumes on topics related to cross cultural issues in conflict transformation, Indigenous approaches to peace, and the role of ritual and performance in peacebuilding. Polly is co-editor, along with Dr. Cynthia Cohen and Prof. Roberto Varea, of "Acting Together: Performance and the Creative Transformation of Conflict Vol. I: Resistance and Reconciliation in Regions of Violence, and Vol. II: Building Just and Inclusive Communities."
Polly is chair of the Indigenous Education Institute whose work supports ethical collaboration with Indigenous peoples and Western scientists supporting the revitalization of Indigenous knowledge systems.
She serves as board member for the Peace and Conflict Studies Institute of Australia, International Peace Research Association and the Peace and Justice Studies Association.
Polly is an experienced trainer. She was a lead trainer and program developer in a six-year international Kastom Governance program in Vanuatu, which was conducted under the auspices of the Australian Centre for Peace and Conflict Studies, AusAid and The Malvatumauri National Council of Chiefs. Polly also conducted mediation training with the Solomon Islands National Peace Council, and conflict transformation training with an Aboriginal Community Development organization on Palm Island in Queensland, Australia.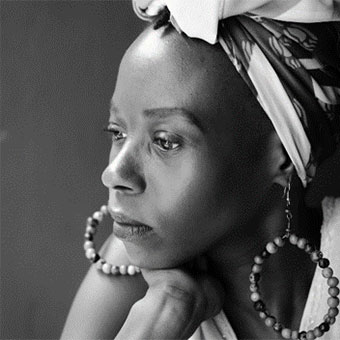 Refilwe Nkomo (South Africa)
Refilwe Nkomo is a Johannesburg-based multidisciplinary artist, curator, educator and community organizer creating cultural and artistic interventions, programs and installations using various mediums including performance, video, text and dance at the intersection of arts and social justice. Her research, workshops and performance have been the recipient of numerous awards and presented in South Korea, Ghana, Botswana, Brazil, Germany and the United States of America.
She has founded and co-founded numerous platforms, including "We Are Here (WAH)" founded in 2010, a non-profit organization working with men and boys to dismantle gender-based violence, and "Izindlovu Collective" which uses arts for social and transformative change. She holds a MA in arts and politics, is a Clore Chevening Fellow and currently serves as the director of the "Visual Arts Network of South Africa."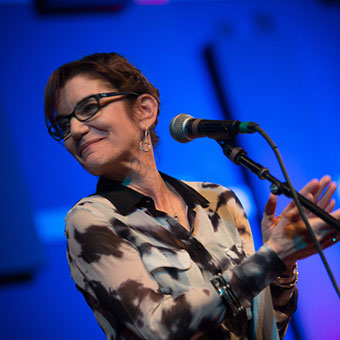 Toni Shapiro-Phim, PhD (USA)*
Toni Shapiro-Phim serves as associate professor of Creativity, the Arts, and Social Transformation and assistant director of the Program in Peacebuilding and the Arts at the International Center for Ethics, Justice and Public Life at Brandeis University.
Toni received a PhD in cultural anthropology from Cornell University. Her dissertation, books and other publications focus on the history and cultural context of the arts in relation to violence, migration, conflict transformation and gender concerns. She's held teaching and research appointments at the University of California-Berkeley, Yale University and Bryn Mawr College, and worked in Cambodian, Lao and Vietnamese refugee camps in Indonesia and Thailand. She's also conducted years of ethnographic research in Cambodia.
Co-editor of "Dance, Human Rights and Social Justice: Dignity in Motion," and co-author of "Talking Dance: Stories from the South China Sea," she has also contributed to "Annihilating Difference: The Anthropology of Genocide," "The Choreography of Resolution: Conflict, Movement, and Neuroscience" and "Reflections in the Aftermath of Mass Violence," among other publications. Her documentary film, "Because of the War," about four women — mothers, refugees, immigrants, survivors of Liberia's civil wars, and superstar recording artists — was awarded the 2018 Elli Kongas Maranda Prize from the American Folklore Society for outstanding work on women's traditional, vernacular  and local culture and/or work on feminist theory and folklore.
Immediately before moving to Brandeis, Toni was director of programs at the Philadelphia Folklore Project where she conducted ethnographic research, curated exhibitions and produced performances, humanities forums and publications highlighting aspects of the cultural practices of Philadelphia's diverse communities, all in collaboration with artists and community groups working for equity and justice.