Buffer Fringe Team
Ellada Evangelou (Cyprus)
Ellada Evangelou has studied in Cyprus and the United States (BA in English, MFA in dramaturgy, PhD in theatre studies/cultural studies). She has worked as an educator, dramaturge, theatre director, workshop facilitator and independent consultant. She is co-founder and president of the board of Rooftop Theatre. She teaches theatre and dramaturgy in higher education.
She is the artistic director for the Buffer Fringe Performing Arts Festival (2019, 2020-21) and a Global Fellow 2020 of the ISPA.
Ellada is interested in the intersection of aRtivism and scholarship in post-colonial, post-conflict communities, her latest article entitled Theatre Beyond Nationalism: Participatory Art in the Cyprus Buffer Zone (Cyprus Review, 2019).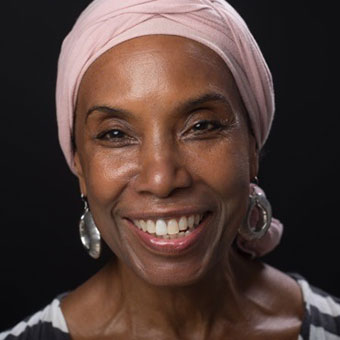 Germaine Ingram is a performance artist, choreographer, songwriter, vocal/dance improviser and cultural strategist. Through choreography, music composition, performance, writing, production, oral history, and designing and leading artist learning environments, she explores themes tied to history, collective memory and social justice. Arts and culture projects that she has led and designed have been supported by The Pew Center for Arts & Heritage, Independence Foundation, Leeway Foundation, National Endowment for the Humanities, Pennsylvania Humanities Council, Pennsylvania Council on the Arts, Wyncote Foundation, and Lomax Family Foundation. Among other awards and fellowships, she received a 2010 Pew Fellowship in the Arts, and in 2014 a Sacatar Institute residency in Itaparica, Bahia, Brazil.
Before pursuing an arts practice full time, she had a 30-year career in the law as a litigator, law professor and general counsel for a big-city school district. She serves on philanthropic and nonprofit boards dedicated to arts and arts for social change, including the Leeway Foundation, the Picasso Project of PA Citizens for Children & Youth, ArsNova Workshop, and the Advisory Board of the International Center for Ethics, Justice and Public Life at Brandeis University. She is a member of the Public Art Committee of the Philadelphia Redevelopment Authority, that initiated the first percent-for-art program in the United States, and a member of the Leadership Circle of IMPACT, a global initiative to support the field and ecology of art, culture and conflict transformation.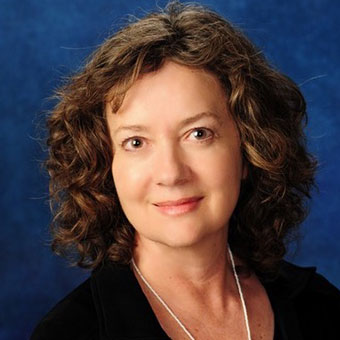 Polly O. Walker is of Cherokee descent and a member of the Cherokee Southwest Township. She is currently director of the Baker Institute for Peace and Conflict Studies and the Elizabeth Evans Baker Professor of Peace Studies at Juniata College in the United States. Polly earned her PhD at the University of Queensland in Australia where her research focused on conflict transformation between Aboriginal and Settler Australians.
She has published in a wide range of peer-reviewed journals and contributed chapters to a number of edited volumes on topics related to cross cultural issues in conflict transformation, Indigenous approaches to peace, and the role of ritual and performance in peacebuilding. Polly is co-editor, along with Dr. Cynthia Cohen and Prof. Roberto Varea, of "Acting Together: Performance and the Creative Transformation of Conflict Vol. I: Resistance and Reconciliation in Regions of Violence, and Vol. II: Building Just and Inclusive Communities."
Polly is chair of the Indigenous Education Institute whose work supports ethical collaboration with Indigenous peoples and Western scientists supporting the revitalization of Indigenous knowledge systems.
She serves as board member for the Peace and Conflict Studies Institute of Australia, International Peace Research Association and the Peace and Justice Studies Association.
Polly is an experienced trainer. She was a lead trainer and program developer in a six-year international Kastom Governance program in Vanuatu, which was conducted under the auspices of the Australian Centre for Peace and Conflict Studies, AusAid and The Malvatumauri National Council of Chiefs. Polly also conducted mediation training with the Solomon Islands National Peace Council, and conflict transformation training with an Aboriginal Community Development organization on Palm Island in Queensland, Australia.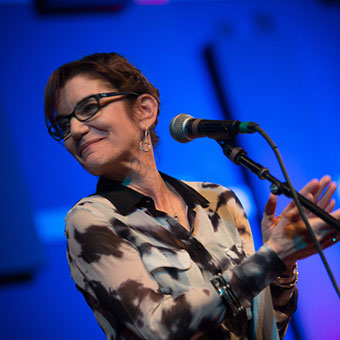 Toni Shapiro-Phim, PhD (USA)*
Toni Shapiro-Phim serves as associate professor of Creativity, the Arts, and Social Transformation and assistant director of the Program in Peacebuilding and the Arts at the International Center for Ethics, Justice and Public Life at Brandeis University.
Toni received a PhD in cultural anthropology from Cornell University. Her dissertation, books and other publications focus on the history and cultural context of the arts in relation to violence, migration, conflict transformation and gender concerns. She's held teaching and research appointments at the University of California-Berkeley, Yale University and Bryn Mawr College, and worked in Cambodian, Lao and Vietnamese refugee camps in Indonesia and Thailand. She's also conducted years of ethnographic research in Cambodia.
Co-editor of "Dance, Human Rights and Social Justice: Dignity in Motion," and co-author of "Talking Dance: Stories from the South China Sea," she has also contributed to "Annihilating Difference: The Anthropology of Genocide," "The Choreography of Resolution: Conflict, Movement, and Neuroscience" and "Reflections in the Aftermath of Mass Violence," among other publications. Her documentary film, "Because of the War," about four women — mothers, refugees, immigrants, survivors of Liberia's civil wars, and superstar recording artists — was awarded the 2018 Elli Kongas Maranda Prize from the American Folklore Society for outstanding work on women's traditional, vernacular  and local culture and/or work on feminist theory and folklore.
Immediately before moving to Brandeis, Toni was director of programs at the Philadelphia Folklore Project where she conducted ethnographic research, curated exhibitions and produced performances, humanities forums and publications highlighting aspects of the cultural practices of Philadelphia's diverse communities, all in collaboration with artists and community groups working for equity and justice.