Watanabe Scholars
Welcome to Brandeis and the Japanese Language Program, Watanabe Scholars!
We are proud to introduce these Japanese students who join our program and share their perspectives, culture, experiences and language with their fellow Brandeis students.
2022-23 Scholars
Rui Miura

My name is Rui Miura, and I am a junior studying economics at Keio University. I am studying at Brandeis University for the Fall 2022 and Spring 2023 semesters as an exchange student. At Brandeis University, I am immersing myself in Environmental Studies courses, where I am exploring the complex and fascinating issues of international politics of environmental issues. I like to spend my free time watching movies with my friends. My favorite movie is "Wolf Children."
Wakana Teshiba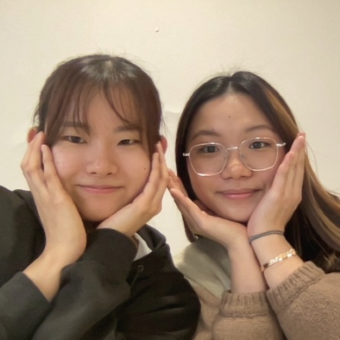 I'm Wakana Teshiba from Waseda University, School of International Liberal Arts. At Brandeis, I study a range of subjects in social sciences, including linguistics, economics and sociology. I like to travel, so studying here has allowed me to explore new places I had never been to before, and it has been a wonderful experience!