Visiting Brandeis and Waltham
Brandeis is located in the historic city of Waltham, Massachusetts, which was ranked one of the best places to live in Massachusetts. Our local community has abundant cultural and recreational opportunities and a wealth of educational resources for graduate students.
In the center of town is the trendy Main Street–Moody Street area, with a variety of restaurants, food markets, and popular boutiques. There are many houses of worship in the area, which augment the spiritual life on campus.
Brandeis is just nine miles from Boston, and our public transportation system, the MBTA, is only a short walk from campus. The commuter rail makes destinations in Waltham, Boston, Cambridge, and beyond readily accessible for off-campus housing, internships, research opportunities, and our Boston Graduate School consortium institutions.
We encourage prospective students to visit and see all that Brandeis and Waltham have to offer. Come to campus and meet with the professors who will become your mentors and the classmates who will become your professional contacts and peers. If you would like to attend a class and meet with professors, please contact your department directly. See the complete list of our graduate programs with links to their pages with contact information. Prospective students are encouraged to take a campus tour, which can be reserved online.
We look forward to seeing you on campus!
Community Engagement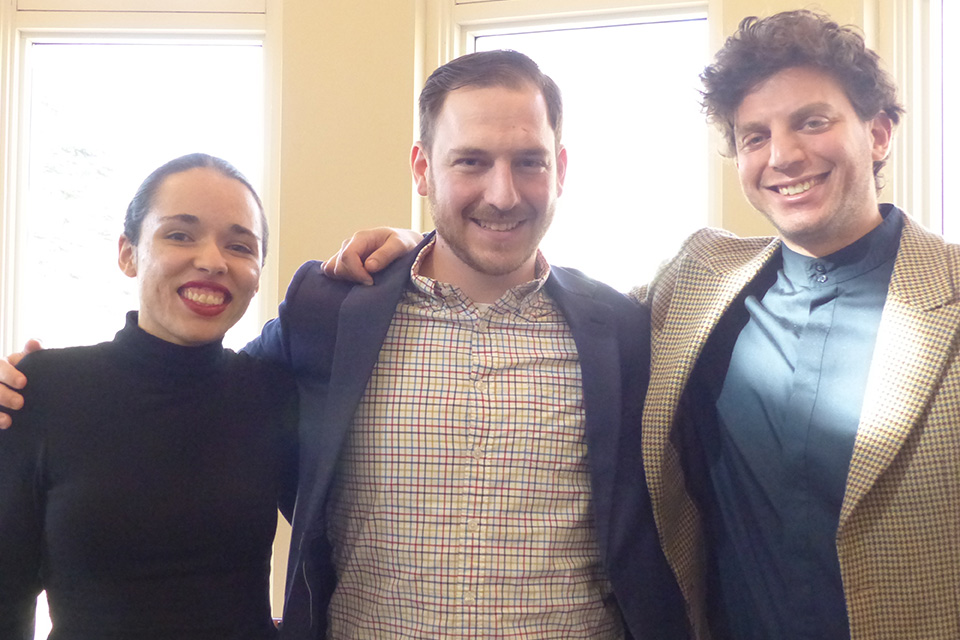 Through the Graduate School of Arts and Sciences's Connected PhD grant from the Andrew W. Mellon Foundation, Professor Amy Singer of the History Department formed a partnership with the Wayland Free Public Library to tell their story. Three History PhD students, Rafael Abrahams, Elizabeth Simms, and Joseph Weisberg, led the project to researc and write the library's history.