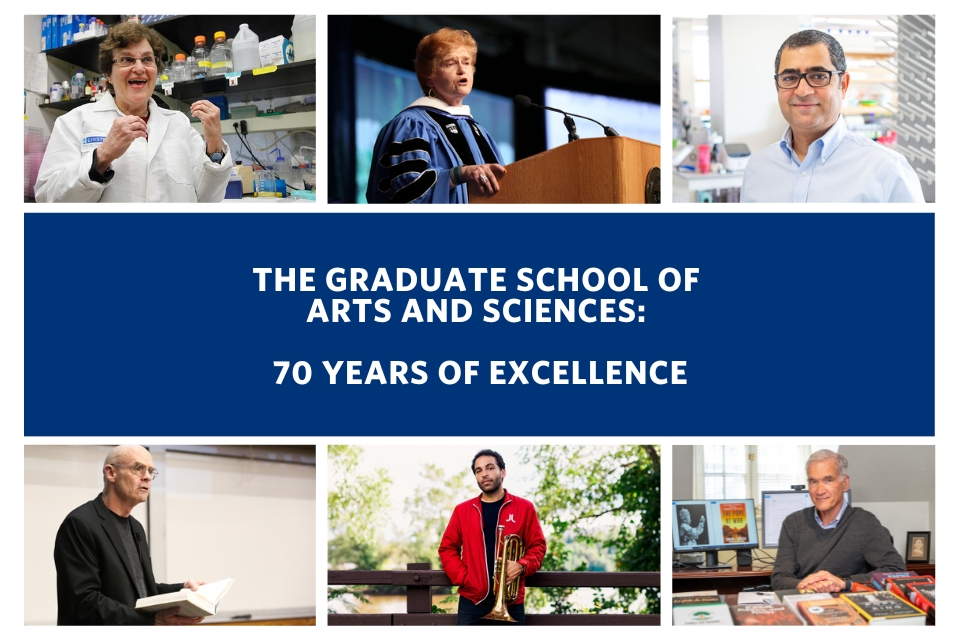 In 2023, Brandeis University celebrates its 75th Anniversary. This year is also the 70th Anniversary of the Graduate School of Arts and Sciences, the University's oldest and largest graduate school. Join us as we celebrate the amazing scholarship and creative work that has been produced by our faculty, students and alums across the Creative Arts, Humanities, Sciences, and Social Sciences during the past seven decades.
During this celebration, you will have the opportunity to participate in a number of program celebrations hosted by our field-leading academic departments. Faculty and students will discuss their research and you will be able to learn about the pathbreaking scholarship that is happening at GSAS today. This is the heart of what we do, deeply connected to our small size and the relationships students and faculty are able to develop focused around their academic passions. We will email alums from these departments as their events are scheduled. 
We have curated a wealth of material about the history of GSAS and some of our most notable alums. There may be a few faces you have not seen before. You can find much of this material on this website, but we will also share it throughout the spring semester and the summer in emails from the school. If you do not receive our alum newsletters, please update your contact information. 
If you are interested in connecting with our current students to discuss your career path or serve as a mentor, please contact Marika McCann, Associate Director, Professional Development and Employer Outreach. If you are interested in hearing from current students exploring careers, sign up online to speak with them. 
We hope all of our alums will find ways to engage with GSAS as we celebrate its 70 years of excellence. Thank you for all you do for Brandeis. 
Please take a look at our monthly anniversary newsletters!