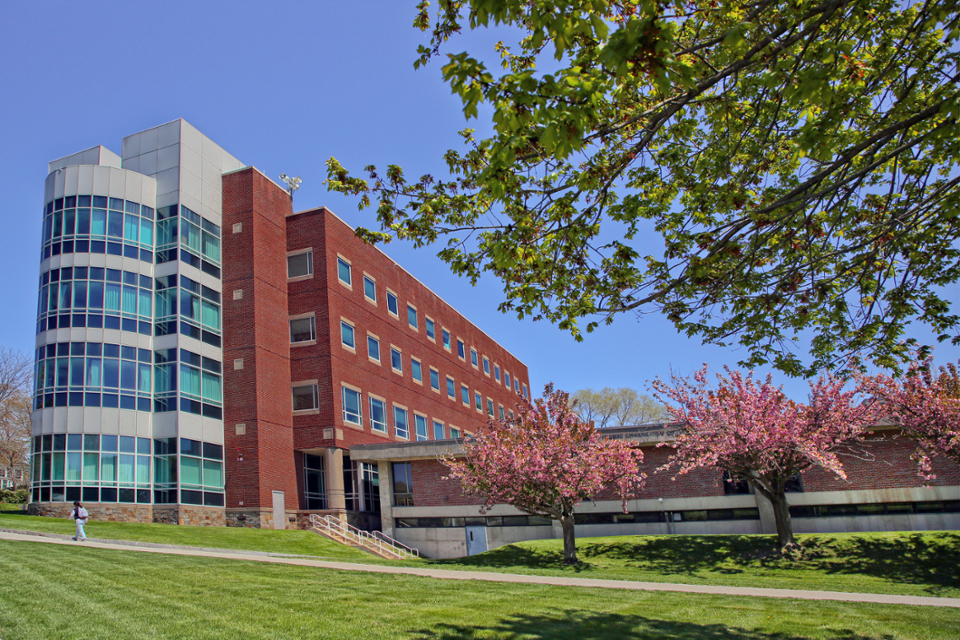 Founded in 1953, the Graduate School of Arts and Sciences at Brandeis University is a site of innovative investigation and knowledge creation, founded on the principles of academic excellence, reverence for learning, critical thinking, and inclusivity — values in the Jewish tradition. Along with our field-leading faculty, our students are the beating heart of the research enterprise at Brandeis. 
We offer a broad range of smaller-sized graduate programs that enable students to participate directly in pioneering research and creative work across traditional academic boundaries. Our faculty members are committed to mentoring the next generation of enterprising scholars in the student-centered environment of a medium-size university. 
We actively seek to build a diverse population of students that shares our values of social justice, inclusivity and anti-racism. We welcome all students who are intellectually curious, dedicated to deep exploration, and ready to engage in our dynamic campus while maintaining a respectful atmosphere for all members of our community. Perhaps most of all, we are interested in recruiting students who have a desire to use their talents for the betterment of the world.
We seek to prepare a future generation of thinkers to address the problems facing the world in the 21st Century across a wide variety of fields. Our faculty-led Professional Development team and Connected PhD initiative work with our faculty mentors to ensure that graduating students are prepared for a vast array of career paths in the professoriate and beyond. Our alumni include Radcliffe Fellows, MacArthur Fellows, Broadway playwrights, vaccine researchers, Pulitzer Prize winners, US Navy chaplains, editors for major magazines, musicologists, artists and city commissioners. 
GSAS By the Numbers
The first students entered the Graduate School of Arts and Sciences in the fall of 1953, and we will be turning 70 in 2023! As part of our leadup celebration, we will be posting GSAS By the Numbers fun facts here--everything from the number of alumni to the number of bagels we serve to students at our events. Please check back monthly for new facts and figures.
Next year is the 70th anniversary of GSAS, founded in 1953.
388 bagels were served during GSAS bagel breakfasts last academic year. Students can find out about future bagel breakfasts and other events on our upcoming events page!
22 students participated in the Summer 2021, Winter 2022, and Summer 2022 GSAS book club, which read T.J. Klune's The House in the Cerulean Sea, Kazuo Ishiguro's Klara and the Sun, and Bonnie Garmus's Lessons in Chemistry. 
In the last academic year, GSAS fielded over 5,000 emails from applicants, students, and staff.
GSAS has 59 current programs.
GSAS received 2,678 admissions applications last year.
GSAS created 217 social media posts last academic year. Make sure you're following our Twitter, Instagram, LinkedIn, and Facebook to see these posts!
GSAS alums live in 74 countries. In descending order, the top five are the US, China, Canada, Israel, and India.
There are currently 43 Graduate Department Representatives, who represent the students in their departments and meet monthly with the Assistant Dean of Student Affairs to discuss issues affecting graduate students.
There are 309 master's students, 430 doctoral students, and 39 non-degree students in GSAS.
The 5 largest programs in GSAS are the Computer Science MS, the Neuroscience PhD, the Molecular and Cell Biology PhD, the Physics PhD, and the Chemistry PhD.
GSAS students were awarded over $5 million in non-GSAS grants and fellowships during the 2021-2022 academic year.
GSAS awarded 29 conference awards and 27 research awards to students during the 2021-2022 academic year.
There are 13 alumni serving on the Dean's Cabinet.