Dean's Cabinet
The Graduate School of Arts and Sciences' Dean's Cabinet aims to support the Dean, help build bridges between alumni and current students, and partner with GSAS to build support and recognition of GSAS within its alumni community and the larger Brandeis community. The cabinet of alumni launched in February 2022.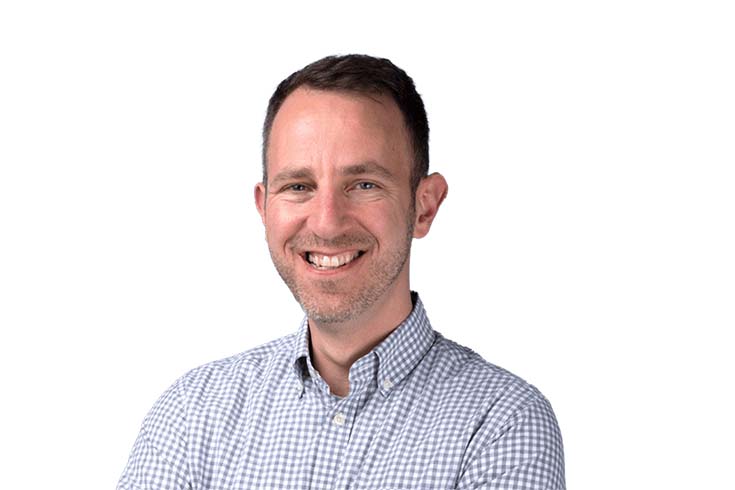 Ari Bader-Natal '08, PhD Computer Science
Ari holds a BA, MA, and PhD in Computer Science from Brandeis. Ari Bader-Natal designs, builds, and operates digital learning venues that help people access new opportunities and create new futures. Ari is the co-founder and CTO of Sparkwise, where he is developing an online platform that automates group learning simulations for teams. Prior to Sparkwise, he helped build and launch two new institutions — Calbright College (in the California Community Colleges system) and Minerva University — serving as the CTO at Calbright and the Chief Learning Scientist at Minerva. Ari is the first inventor on seven U.S. patents and a contributing author of "Building the Intentional University" (MIT Press, 2017).
Ralph Cohen '78, PhD Mathematics
Ralph Cohen received his PhD in Mathematics from Brandeis in 1978. He has spent most of his career at Stanford University where he is now Emeritus Barbara Kimball Browning Professor in the School of Humanities and Sciences. Ralph has published many research papers on algebraic and differential topology and received the International research award and the Presidential Young Investigator Award from the National Science Foundation. He has also served as Director of the Mathematics Research Center at Stanford, and as Senior Associate Dean for the Natural Sciences, School of Humanities and Sciences.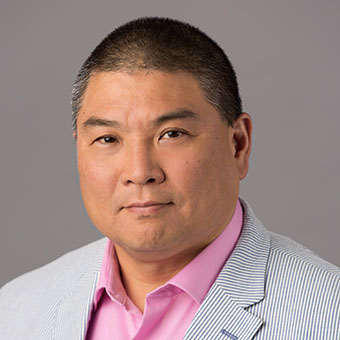 Taro Fujimori '92, PhD Biophysics
Taro Fujimori received his PhD in Biophysics from Brandeis in 1992. He is a Director of Regulatory Affairs at AbbVie. Taro has worked in pharmaceutical research, development, and operations bringing novel therapeutics to clinical trials and to market, including Humira and Skyrizi.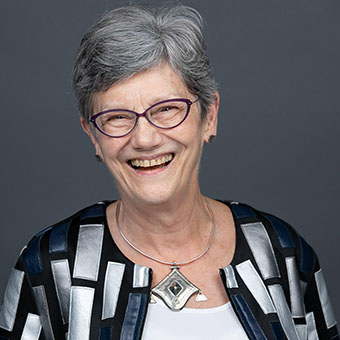 P. Jane Gale '76, PhD Chemistry
Physical chemist P. Jane Gale (Brandeis PhD, 1976) has been involved with scientific instrumentation, in particular mass spectrometry, throughout her career, focusing primarily on materials characterization and quantitative analysis in the electronics and pharmaceutical industries. In addition to contributions to peer-reviewed literature in both fields, she co-authored The Principles of Quantitative Mass Spectrometry and co-edited Volume 9 "Historical Perspectives" of the Encyclopedia of Mass Spectrometry. Using Lean Six Sigma Black Belt experience gained in Pharma, she later made increased efficiency through process improvement primary goals during stints at two scientific instrument companies. Jane currently serves as Archivist/Historian for the American Society for Mass Spectrometry (ASMS), a professional organization she joined while still a Brandeis student. The investment strategy she implemented as that society's treasurer in the '90s has enabled funding of multiple educational and career development programs for ASMS members.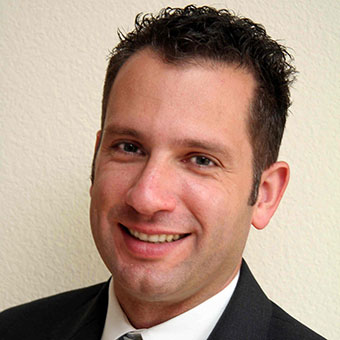 Daniel Guhr '93, MA Political Science
Dr. Guhr has served as Illuminate Consulting Group's Managing Director since 2002. Previously, he worked as a consultant with BCG and as a Director of Business Development with SAP. He holds a PhD in Education and a M.Sc. in Educational Research Methodology from Oxford, as well as a MA in Political Science from Brandeis. He also served as a research specialist at UC Berkeley, and conducted research at a Max-Planck-Institute. Dr. Guhr has authored more than 40 reports, papers, and studies. He has contributed to more than 100 conference sessions, seminars, and workshops worldwide.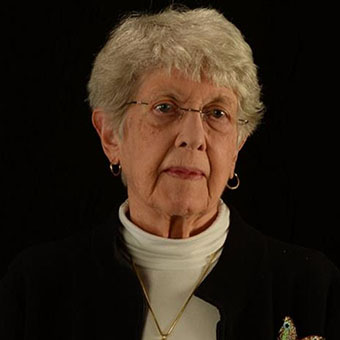 Helene Hill '64, PhD Molecular/Cellular Biology
Helene came to Brandeis six years after graduating from Smith College and bearing the brunt of a failing marriage and two small children. The wonderful and supportive faculty members in the Biology Department encouraged her to believe in herself again and spurred her on to the next phases in her life. Being a woman in science in the 1960's was more than challenging but Helene managed to struggle through. She was met with plenty of roadblocks on the way but she was always spurred on by the Brandeis motto that graces the heading of her website: "Truth even unto its inner most parts."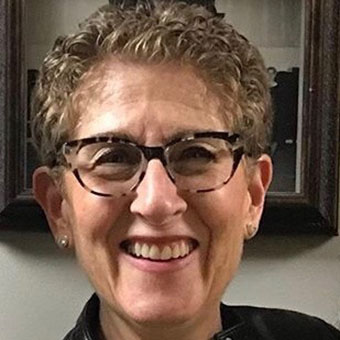 Susan Olshansky Singer '78, MA Jewish Community Service
Susan Olshansky Singer's LinkedIn
Susan Olshansky Singer is the founder and owner of Closet Curator, a personal shopping and wardrobe consulting service. She is also a Stylist with CABI, a direct-to-consumer women's clothing company. She's been an entrepreneur and in business for the past 12 years, working with her clients to help them define their everyday sartorial style. Susan has been in the fashion industry for over 25 years. Prior to that, she had a 15 year career in the not-for-profit realm where she worked in the community organization, leadership development and fundraising departments for the Jewish Federations in MetroWest New Jersey, Chicago, IL and Washington, D.C. She got her professional training at Brandeis, having graduated from the Hornstein Program in 1978.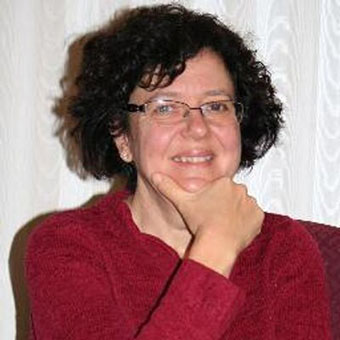 Chari Smith '88, PhD Biochemistry
Chari Smith is currently a Senior Program Leader for Kriya Therapeutics, developing gene therapies for Type 1 Diabetes and rare metabolic disorders. Dr. Smith is the founder and principal consultant for PharmTeam Consulting, providing consulting services for preclinical drug discovery programs with a focus on projects emerging from academic environments. She recently served as the VP of Nonclinical Research at Metavant Sciences, a diabetes and metabolic disease-focused company. Prior to Metavant, Dr. Smith spent 23 years in R&D at GSK, where she contributed to the development of therapies for Type 1 and Type 2 diabetes, HIV, preterm labor, HBV, and HSV. Dr. Smith completed her postdoctoral fellowship in the department of Physiology at the UCLA Medical Center and holds a PhD in Biochemistry from Brandeis University and a BA in Biology from Cornell University.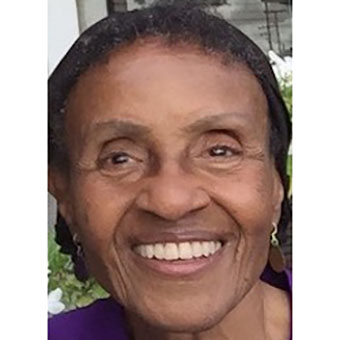 Helen Stewart '80, PhD Sociology
Helen Stewart has served as teaching faculty, academic administrator, traditional and intuitive management consultant to many individuals and companies in the United States and abroad; arbitrator and mediator, community organizer, interpreter in French for the US Department of State; rural sociologist for the United Nations Development Program in West Africa; public speaker in the U.S., Europe, the Caribbean and South America; and radio personality in Santa Fe, New Mexico. She taught full time in the AAAS Department at Brandeis for five years. She is currently the Admissions Office liaison in her current position on the Brandeis Alumni Board. Helen holds a PhD in sociology from Brandeis and was a post-doctoral scholar at Harvard University. She published a book about Seven Second Decision Making and is currently working on a book of essays entitled Grits and Granola, her take on current events as a black woman in America and as a "Third Culture Kid."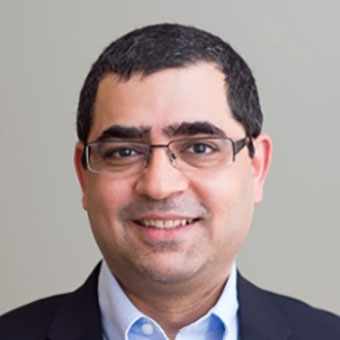 Vipin Suri '00, PhD Biochemistry
Vipin Suri earned a PhD in biochemistry from Brandeis in 2000, where he spent five years in the Rosbash lab. He has since worked in pharmaceuticals at companies including Wyeth, GlaxoSmithKline, Raze Therapeutics, and Obsidian Therapeutics and is currently Chief Scientific Officer at Catamaran Bio. Vipin has an MBA from the Yale School of Management. He represents GSAS on the Brandeis Alumni Association's Board of Directors.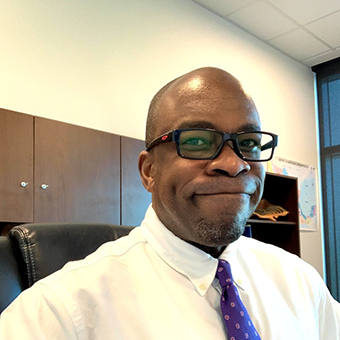 Peter Taylor '00, PhD English
Dr. Peter L. Taylor is Executive Associate Dean for Academic and External Affairs in the Patel College of Health Care Sciences providing academic leadership to more than 3000 students and 300 faculty in thirty-two degree programs across six campus locations. He completed his undergraduate degree in English Language & Literature at the University of Maryland, College Park. Taylor earned a master's degree in English at Georgetown University; he went on to earn his doctoral degree at Brandeis University. Prior, he worked with deans and faculty at the University of California San Francisco's professional schools to craft proposals, raising more than $12.2 million in support of academic programs from the National Institutes of Health and private foundations.