The Graduate School of Arts and Sciences Welcomes 65th Class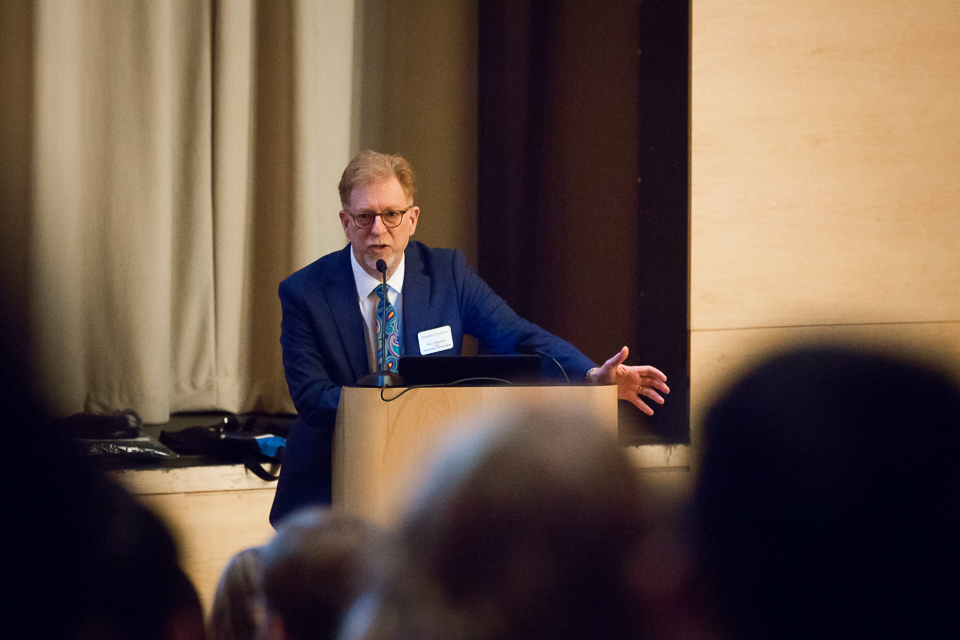 Photo Credit: Simon Goodacre
August 27, 2018
On Monday, August 27, 2018, the Graduate School of Arts and Sciences (GSAS) welcomed 333 new students, including 73 doctoral students, 231 master's students, and 29 post-baccalaureate and non-degree students. The incoming class includes students from 35 states and 26 countries.
"I am very excited about this year's class," says Jaclyn Farina, Assistant Dean of Admissions. "This is always an exciting time, but we had so many highly-qualified applicants this year. I am excited that they are now beginning their Brandeis journeys." Seven members of the new class comprise the third cohort of DEIS scholarship recipients. "They have very different research interests this year," says Farina, "and I am sure they will learn a great deal from each other over the coming weeks and months."
Students spent the morning of orientation with faculty and staff in their academic departments. "In addition to the relationships students must build across campus, it is critical that incoming students build strong relationships with the faculty, staff and students in their department," says Steven Weglinski, Assistant Director of Graduate Student Affairs. "We open orientation with departmental sessions so students can start developing these associations right away." Later in the day, the incoming class came together for orientation activities including an introduction from the dean, a session on diversity and inclusion, a discussion of services rendered by the GSAS office, and a special meeting for international students.
During his address, Eric Chasalow, the dean of GSAS, emphasized the importance of keeping an open mind to the educational and professional opportunities that are available at Brandeis. "You might be thinking that your goal is to become a Professor, but many people change their minds in the course of their studies," he said. "On the other hand, I never thought I would join the academy and become a faculty member when I began my graduate studies, but you never know where your passions will take you."
Orientation activities will continue tomorrow with sessions on Title IX, teaching fellow responsibilities, and campus resources.