GSAS Students Get Tips from Recent Alumni at Professional Development Reception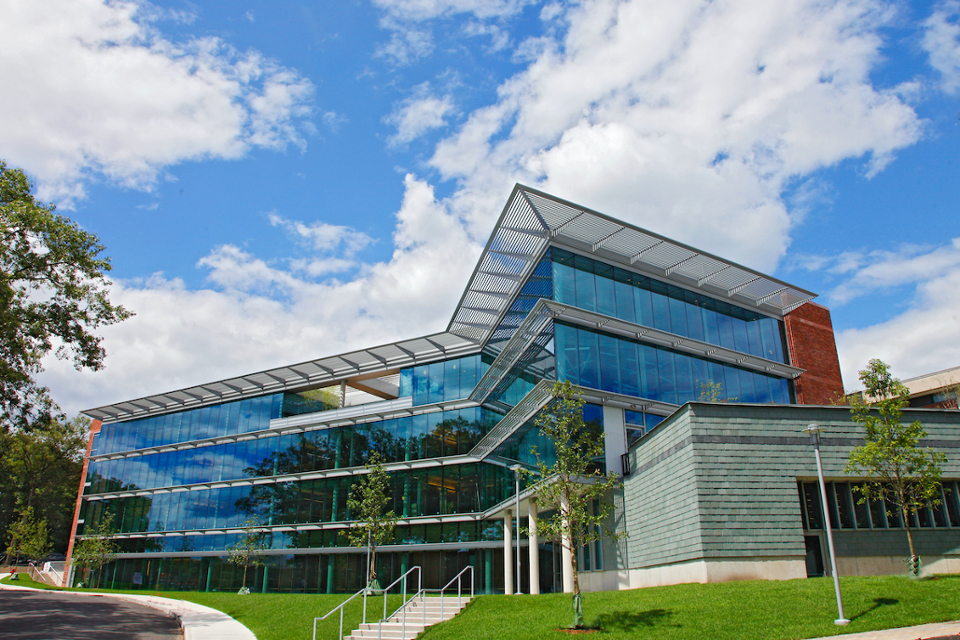 May 20, 2022
Members of the GSAS Career Fellows Cohort and the 2022 Three Minute Thesis (3MT) finalists were invited to a professional development reception with recent GSAS alumni on April 28. The Career Fellows Cohort is designed to give GSAS students skills to prepare them for careers in academia, non-profits, industry and beyond. The goal of the program is to foster a community of students committed to planning for their post-MA or PhD future. Students in this group were connected to GSAS alumni for informational interviews and had the opportunity to meet them in-person at this event, which was co-sponsored by GSAS and the Mandel Center for the Humanities. 
Eighteen alumni with degrees in Anthropology, Biochemistry and Biophysics, Biotechnology Chemistry, English, Mathematics, Music, Philosophy and Sociology attended the event. They work in a variety of settings, including publishing, criminal justice, professional development and curriculum development. The speakers provided advice to the students and spoke frankly about some of the things they wished they knew when they were studying at Brandeis. They reminded students that there are many ways to stay connected to higher education without becoming a professor, including serving in administrative roles. A related piece of advice was to take campus employment opportunities seriously, as they can help students develop essential skills for the workplace. Perhaps the most important piece of advice came from Kimberly Lucas PhD '20, who reminded students to cherish the friendships they develop in graduate school. 
Students who attended the event were thrilled to hear from the alumni and enjoyed the opportunity to network with them after they spoke. Some key takeaways included the importance of developing relationships, maintaining an open mind about where graduate degrees can lead, and understanding that career paths after graduation are rarely linear.