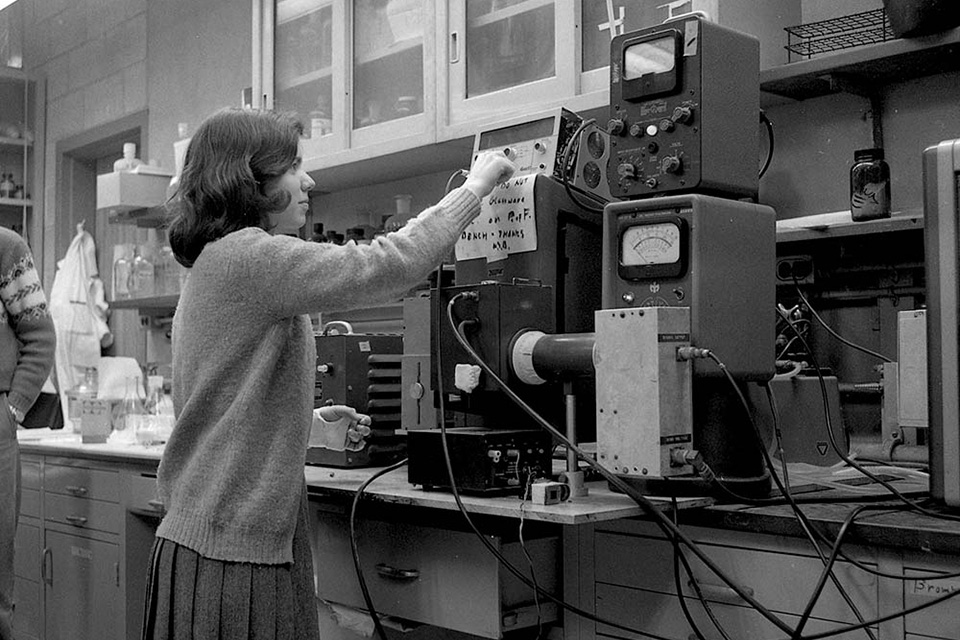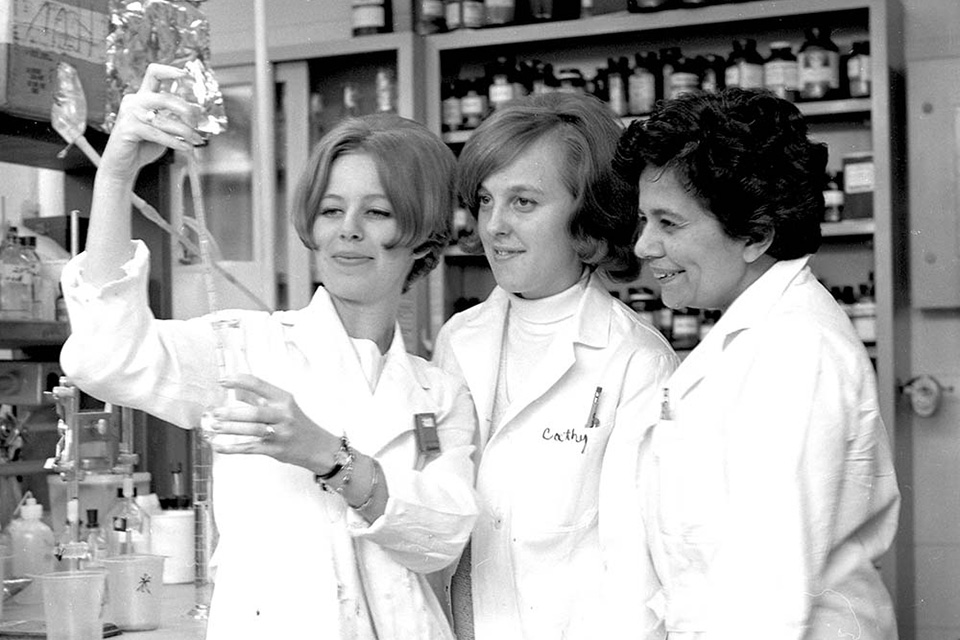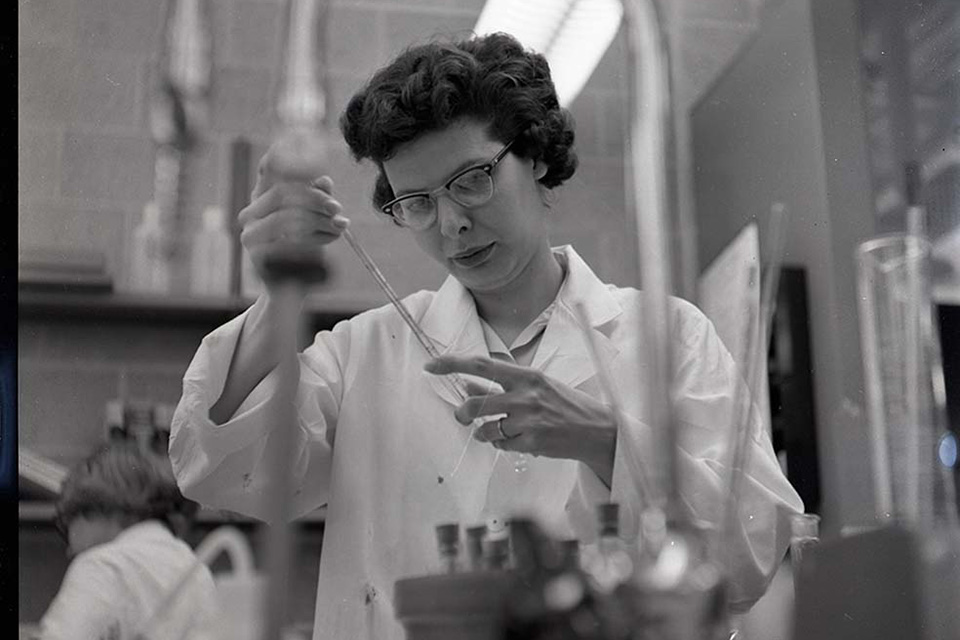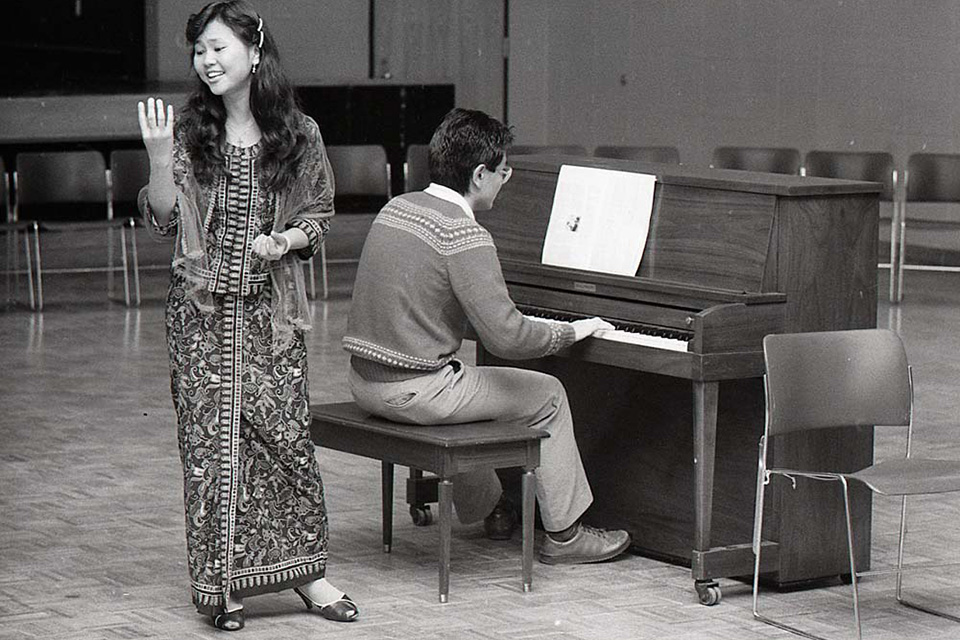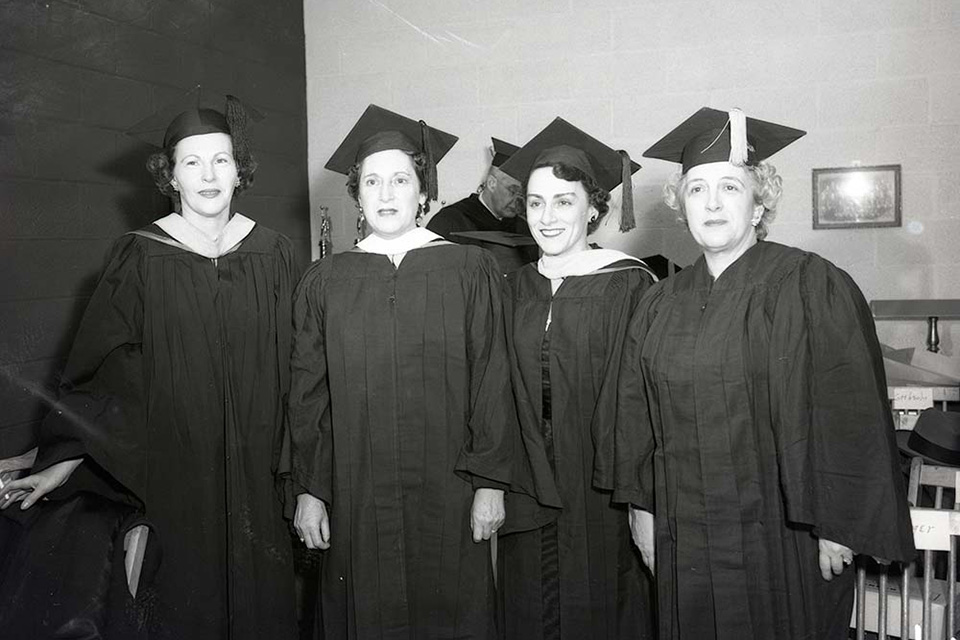 March 20, 2023
In March, Brandeis celebrates Women's History Month with our long and storied feminist history and legacy. Since 1953, the women of GSAS have made significant impacts on the world from academia to the arts, from scientific inquiries to critical literary scholarship. Our women alums have contributed to some of the world's top pioneering research and have created new opportunities for women around the world. Below are just some of the amazing accomplishments of GSAS alums:
Melissa Bass, Politics PhD '04, is an Associate Professor of Public Policy at the University of Mississippi. Bass is interested in the politics of the policy process and how they influence policy outcomes. In 2013 she published her first book, The Politics and Civics of National Service: Lessons from the Civilian Conservation Corps, VISTA, and AmeriCorps (Brookings Institution Press). 
Frances Colón, Neuroscience PhD '04, is the current Senior Director of International Climate Policy at American Progress. In 2012 she was named Deputy Science and Technology Adviser to Secretary of State Hillary Clinton, where she promoted integration of science and technology into foreign policy dialogues, global advancement for women in science, and climate policy.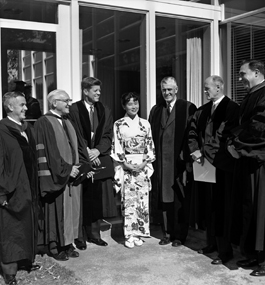 Wakako Hironaka, English and Sociology MA '64, served four terms in the House of Councillors, the upper house of the National Diet in Japan, from 1986 to 2010 and served as a Director of the Research Committee on International Affairs and Global Warming Issues. She has also written several books, essays, and translations, focusing on women's issues and Japanese culture. She was a member of the Wien International Scholarship Program's inaugural class of students, served on the Brandeis Board of Trustees (1992-97), founded the Alumni Club of Japan, and received an honorary degree from Brandeis in 1987.
Susan Band Horwitz, Biochemistry PhD '63, is a pioneering biochemist and professor whose research focuses on small molecules of natural product origin, such as Taxol, and its effects of drugs on tumor growth. Her research has been awarded with several top accolades, including the American Cancer Society's Medal of Honor, an induction into the National Academy of Sciences, and the American Association for Cancer Research Award for Lifetime Achievement in Cancer Research. Dr. Horwitz has also been listed as a leader of women in STEM who have changed science forever. She was a Distinguished Biochemistry Professor at the Albert Einstein College of Medicine and the Rose C. Falkenstein Chair in Cancer Research.
Theresa Rebeck, English MA '83 PhD '89, Dramatic Writing MFA '86, is a playwright, screenwriter, and novelist. She created the NBC series Smash, directed and wrote the film Trouble (2017), is the author of Three Girls and Their Brother (2008) and the Pulitzer Prize nominated play Omnium Gatherum, and much more. Dr. Rebeck has won many awards for her work, including the William Inge New Voices Playwriting Award, the PEN/Laura Pels Foundation Award, and the Lilly Award. During the 2018-2019 Broadway season, she premiered her fourth play on Broadway.
Karen Keskulla Uhlenbeck Math MA '66, PhD '68, is one of the founders of modern geometric analysis, a discipline that uses differential geometry to study the solutions to differential equations and vice versa. In 2019, she became the first and only woman so far to win the Abel Prize. Dr. Uhlenbeck also co-founded the Women and Mathematics Program at the Institute for Advanced Study with the mission to recruit and retain more women in mathematics. She is a professor emeritus of mathematics at the University of Texas at Austin, where she held the Sid W. Richardson Foundation Regents Chair.