Motivated by Mission: An MBA Program for Jewish Leaders of the 21st Century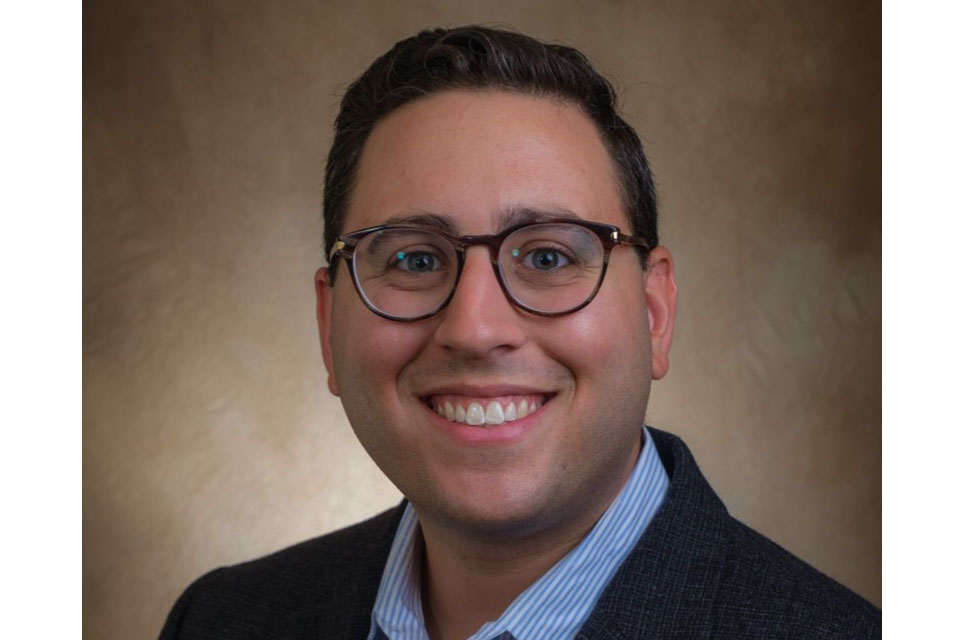 March 15, 2023
When it came to considering graduate school options, Michael Fingerman MA/MBA'22 was advised to choose between pivoting or propelling his career. "Hornstein," Michael explains of his former graduate program, "is more of a propelling career move." 
Originally from Long Island, Michael had earned his bachelor's degree in Urban Studies at the University of Pittsburgh before starting his first professional position with Hillel at Emory University. Later, after working for several years at Ramah Darom, a Jewish summer camp and retreat center, Michael decided that he wanted to expand his knowledge in business.
As Michael began applying to more traditional MBA programs, the Jewish communal world pointed him towards the Hornstein program at Brandeis, specifically the Master of Arts in Jewish Professional Leadership and Social Impact MBA  - a dual degree program that would keep the mission and values of the Jewish community in mind. 
With an incoming cohort of eighteen, small classes, and full integration with the Heller School for Social Policy and Management, Hornstein's dual Masters/MBA program was perfect for Michael. He had never taken accounting before and found the classes supportive, nourishing, and so relevant for the work he wanted to do in the future. Classes in program evaluation were also central, as was the open and supportive environment in which students learned without judgment. 
The support that Michael received from faculty as he transitioned back to being a student and later to his next professional position through the pandemic were also key parts of the experience: "The faculty are role model professionals  in the community - revered, respected leaders...that personal connection is unique," Michael shares. "Shirley Idelson, the director, brought on a few different adjuncts who were practitioners and were able to teach their practice, which made Hornstein more real than just the academics. To be grounded by practitioners and academics made the communal work really come to life." 
As graduation approached, Michael sought opportunities to continue to support the Jewish community through working in Jewish philanthropy. Conversations with faculty and mentors led to his current job at The Zalik Foundation - a foundation whose work supports its mission to create knowledgeable Jews, ensure children and seniors live with promise and dignity, empower women and girls, promote entrepreneurship, and ensure for a sovereign and thriving Israel. As a Program Officer, Michael works in grants management and program evaluation, drawing every day from what he's learned from his graduate studies.
As Michael reflects on his time at Brandeis, it's clear that his choice was rooted in Hornstein's focus on preparing future Jewish leaders: "If I wanted to specialize in profit maximization, I could learn that in a traditional MBA program," he says. "I knew it would mean more to me if I was learning something I cared personally about" in connection with the Jewish community.