An Exploration into Normalized Injustices through Studio Art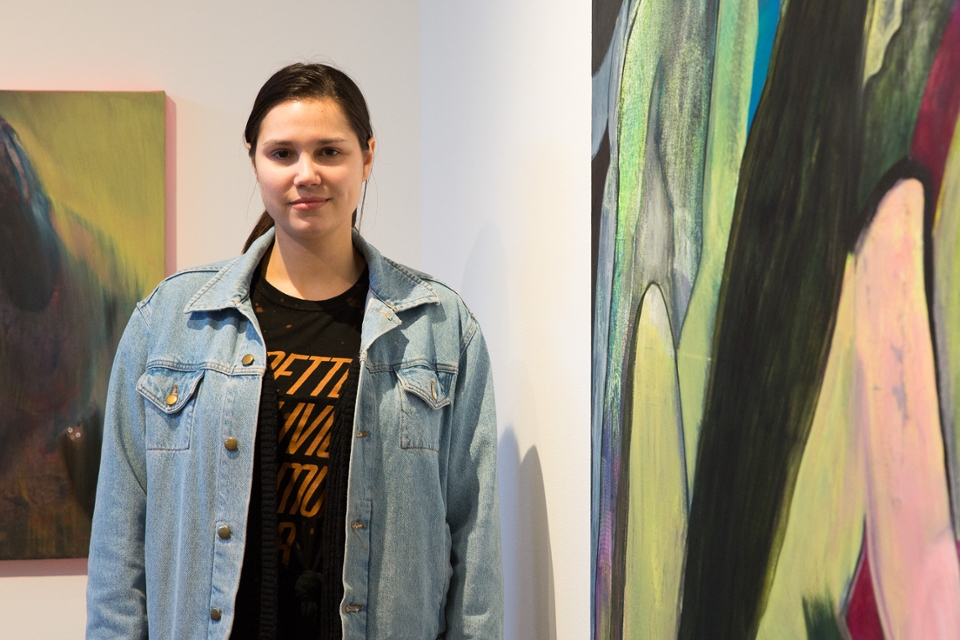 Photo Credit: Simon Goodacre
February 3, 2020

Stephanie Boyer, a recent graduate of Brandeis University's post-baccalaureate program in Studio Art, has loved studying art throughout her life because it taught her to "create, share and engage" with the world around her. Boyer chose Brandeis to develop her portfolio because she sought a "well-structured program that both offered freedom and time to work in the studio." The program offers generous private studios with 24/7 access in a newly-renovated post-baccalaureate studio building on campus where students develop a portfolio for graduate school admission or a studio practice. After completing her final project on normalized injustice, Boyer enrolled in an MFA program at Rutgers University.
Boyer was particularly impressed with the faculty at Brandeis, all of whom are working artists themselves. "They're an amazing/diverse group of people that both push and support us," she says, adding that the faculty make themselves "happily available to their students." She has benefitted from the guidance of "multiple mentors" in the program, and noted that, "it's been an amazing experience being able to work closely with artists I admire."
In addition to the Brandeis faculty, students are exposed to working practitioners through the visiting artists series. "It gave us the opportunity to hear new voices and perspectives," says Boyer. "It has shifted my practice in many different ways." The program also enables students to engage in fully funded field trips to many locations in New York City that include gallery talks with artists and curators and visits to artists' studios. Boyer says that these trips, "were a great source of bonding with peers in the program and reflecting on the projects everyone undertakes."
Boyer's paintings for the final spring exhibition analyzed everyday instances of subjugation and normalized injustices. She portrayed this "through touch, gesture, and silhouetted female figures and their shadows," using "a series of fictional women drawn from various myths, art historical references, and fairytales." She relied on stories of women to draw on her own experiences, creating narrative and figural hybrids. 
Since graduating, Boyer has been pursuing a Master of Fine Arts degree at Rutgers University where she continues to paint animal/human hybrids. The faculty at Brandeis guided her through the MFA application process, and helped her to determine which MFA program would be a good fit. She credits the Brandeis program with giving her "an understanding of how an MFA program functions," and how she "would function in one," and believes that her work at Brandeis continues to impact her current approach to art.