Alumni Profiles
Jefferson Arak '07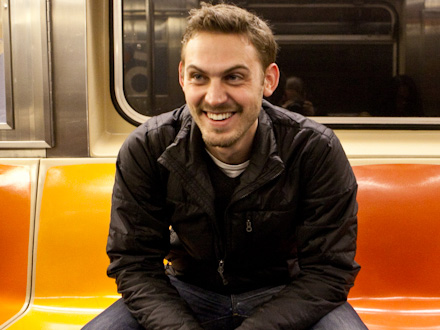 Jeff Arak '07 is currently a freelance filmmaker living in New York City, producing videos that tell stories and increase critical understanding about our world.
In recent years, Jeff has collaborated on promotional videos for the Arts and social sectors, cultural profiles of institutions, events, and individuals, as well as an educational series about blindness and, most recently, music videos. Jeff produces, edits and shoots with a wide range of individuals and organizations while pursuing funding and grant research for ongoing investigations into Sign Language education in Mexico and immigration to the USA from Latin America.
Before relocating to New York, Jeff spent three years in the field of public education, working first as a Latino Achievement Coordinator at a high school, and then at One World Youth Project, a non-profit in Washington DC, where he helped to bring cultural competence and international awareness to students around the world.
In 2008, through a KWD Project for Peace Grant, Jeff received funds to equip a media lab on the Isthmus of Tehuantepec in Southern Mexico with video and audio equipment and train a small indigenous youth group to make short films. The youth group and their work is featured at the end of his award-winning undergraduate thesis film, Those With Voice (Los Con Voz), which received the Betty and Harry S. Shapiro Endowed Award in Anthropology and Brandeis University and is distributed internationally by DER. Jeff's work continues to be informed by a strong background in community media and non-fiction story-telling.
Jeff Arak '07 was a 2005 Jane's Travel Grant recipient. He spent the summer of 2005 on his research in Chiapas, Mexico, and made a documentary film of his work: Those With Voice (Los Con Voz). Jeff graduated with highest honors in Latin American and Latino Studies and Anthropology and received the Betty and Harry S. Shapiro Endowed Award in Anthropology. In 2007 with $10,000 Project for Peace Grant from the Davis Foundation Jeff returned to Oaxaca to build a media center and teach filmmaking workshops. 
Matthew Kupfer '12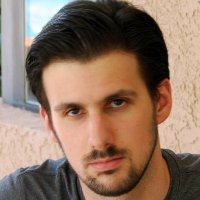 Matthew Kupfer is currently a Junior Fellow in the Russia and Eurasia Program at the Carnegie Endowment for International Peace in Washington D.C. As a Junior fellow, Kupfer archives research on the Armenian-American press for a book project on Armenian-Turkish relations. Additionally, he monitors the Russian press and provides research support for the program. Kupfer also works as a Freelance Writer for Eurasianet, where he has written feature articles focusing on Central Asians in Russia and minority groups, as well as a blogger for Registan, where he writes articles on current events and trends in the post-Soviet region. In 2010, Kupfer was a recipient of the 
Sorensen Fellowship
. In summer 2010 he interned in Osh, Kyrgyzstan with Info-Centre Rainbow, helping to raise awareness about HIV/AIDS and find international funding for programs to serve 200 children who contracted HIV in the hospitals of Southern Kyrgyzstan. Matthew is a double major in Anthropology and International & Global Studies.
Noam Sienna '11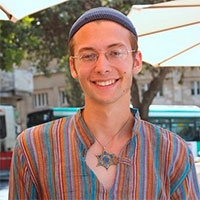 Noam Sienna is a PhD student in History at the university of Minnesota-Twin Cities where he studies Moroccan Jewry with Professor Daniel Schroeter. As a senior at Brandeis, Sienna wrote an honors thesis on Israeli henna ceremonies and the politics of heritage. Now a doctoral candidate in Jewish history at the University of Minnesota, Sienna is publishing a groundbreaking work with the support of the Hadassah-Brandeis Institute, tentatively titled: "The LGBTQ Jewish Anthology: a Reader of Primary Sources from the Talmud to Stonewall."
Katherine Weisensee '99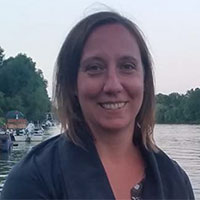 Katherine Weisensee '99 is currently department chair and associate professor of Anthropology at Clemson University. Weisensee completed her PhD at the University of Tennessee specializing in forensic anthropology and skeletal biology. She has conducted research in skeletal collections in Europe and the U.S. She currently teaches courses related to biological anthropology and has led study abroad programs in Rome and Hungary. Her research focuses primarily on understanding the evolutionary processes associated with environmental changes in human populations and improving methods in forensic anthropology. She often refers to the lessons learned in her first anthropology course with Professor Lamb.