Alumni Profiles
Gabriela Mendoza Cueva '22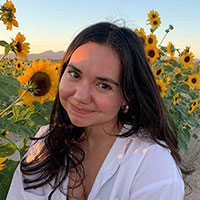 Since graduating Brandeis with a dual major in anthropology and health: science, society and policy, Gabriela has been pursuing an MPH at the Yale School of Public Health, concentrating in Chronic Disease Epidemiology. While at Brandeis, she received the Fori and Robert Kay Undergraduate Research and Creative Collaborations Fellowship, which allowed her to pursue a thesis under the mentorship of Professor Lamb. Her thesis allowed her to hone her research skills while exploring her interests in chronic disease care and management within the Latine community.
Alexis "Lexi" Matza '98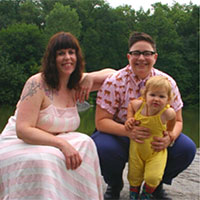 Lexi Matza graduated with a BA in anthropology and went on to become a feminist medical anthropologist and deputy director of the LGBT Health Program for the Veterans Health Administration. Matza says, "My experience writing my honors thesis under the guidance of Dr. Sarah Lamb was instrumental in helping me realize the power of using my voice to expose social injustices." Read more at the Brandeis alumni website. 
Noam Sienna '11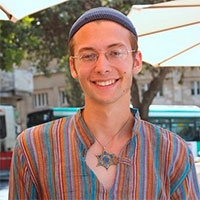 Noam Sienna went on from Brandeis to earn his PhD in Jewish history at the University of Minnesota-Twin Cities, where he studied Moroccan Jewry with Professor Daniel Schroeter. As a senior at Brandeis, Sienna wrote an honors thesis on Israeli henna ceremonies and the politics of heritage. While completing his PhD, he published a groundbreaking work with the support of the Hadassah-Brandeis Institute, "A Rainbow Thread: An Anthology of Queer Jewish Texts from the First Century to 1969."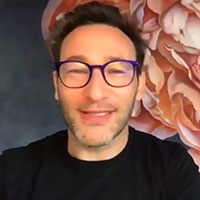 Photo Credit: Brandeis International Business School
Simon Sinek '95
Simon Sinek '95 graduated with a BA in anthropology and became a best-selling author, TED speaker, and founder of The Optimism Company, which produces classes, workshops, and the podcast, "A Bit of Optimism." Sinek participated in the 2021 DeisHacks hackathon, where he advised students on how best to share their social justice-related entrepreneurial ideas with the world. Read more about Sinek in a Brandeis Magazine article titled, "The Workforce Whisperer." 
Katherine Weisensee '99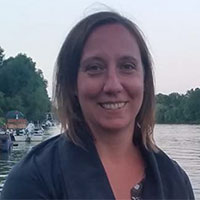 Katherine Weisensee '99 is department chair and associate professor of Anthropology at Clemson University. Weisensee completed her PhD at the University of Tennessee specializing in forensic anthropology and skeletal biology. She has conducted research in skeletal collections in Europe and the U.S. She teaches courses related to biological anthropology and has led study abroad programs in Rome and Hungary. Her research focuses primarily on understanding the evolutionary processes associated with environmental changes in human populations and improving methods in forensic anthropology. She often refers to the lessons learned in her first anthropology course with Professor Lamb.