Joint Master of Arts in Anthropology and Women's, Gender and Sexuality Studies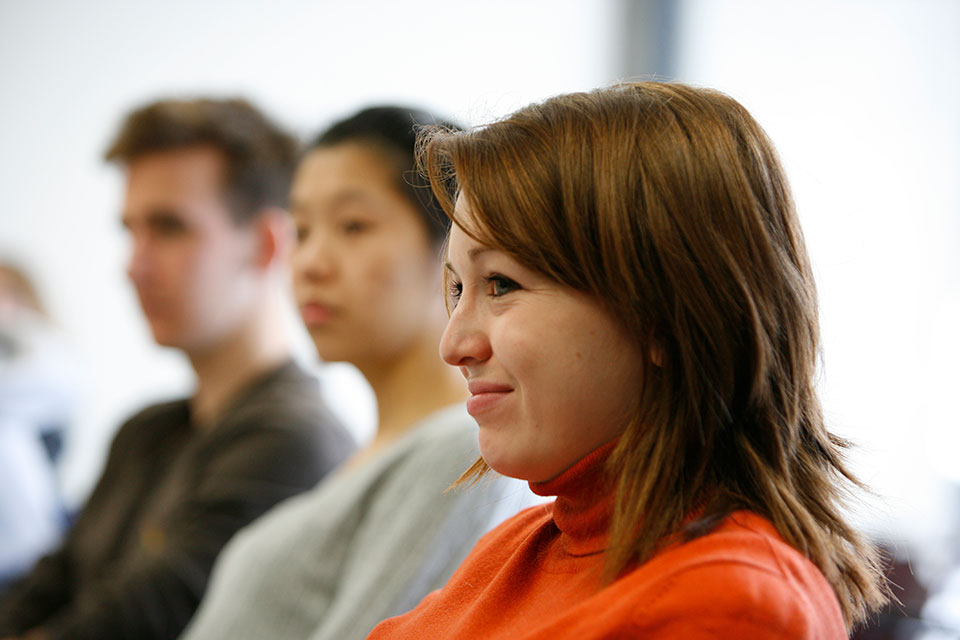 The joint Master of Arts degree in Anthropology and Women's, Gender and Sexuality Studies (WGS) offers students the opportunity to pursue inquiry into anthropology with a particular emphasis on women, gender and/or sexuality. The program provides theoretical grounding in both anthropology and gender studies and emphasizes cross-cultural investigation, intensive training for independent research and ethnographic fieldwork. The joint master's degree may be pursued independently or in conjunction with a PhD in anthropology.
Students study closely with Brandeis anthropology faculty and women's, gender, and sexuality studies faculty from across the university. Strengths of the anthropology department include women's, gender and sexuality studies, economic anthropology and development, global and transnational processes, linguistic anthropology, semiotic systems, the emerging cultures of cyberspace, medical anthropology, psychological anthropology and religion and ritual. Geographical strengths of the department include Latin America, North America, Africa, East Asia and South Asia. Brandeis women's, gender and sexuality studies faculty and alumni are in the vanguard of feminist scholarship worldwide.
Why Brandeis?
At Brandeis, you'll enjoy the intellectual heft of a major research institution and personalized attention from dedicated faculty mentors who are active in their field.
As a graduate student in anthropology, you can also take advantage of the multiple resources and activities our department sponsors, including the Brandeis Anthropology Research Seminar, the Colloquium Series, the Economic Anthropology Working Group and the Research Consultant Program, which hosts visiting scholars. Our department is responsible for the Material Culture Study Center, a teaching collection of art and artifacts from Africa, Asia, Australia, the American Southwest, Mesoamerica, the Near East, South America and Oceania, which is available for your research. We are also a founding member of the Greater Boston Anthropology Consortium, which includes anthropology departments at a number of area colleges and sponsors roundtables, lectures and student conferences.
Thanks to Brandeis' proximity to Boston, you can take advantage of its myriad educational, research and cultural institutions, including the Museum of Fine Arts and the Boston Public Library.