Bachelor of Arts in Anthropology
Anthropology studies the diversity and complexity of human life in a globally interconnected world. It considers such fascinating questions as why and how people from distant parts of the world are different and the same, how the human species has evolved over millions of years, and the ways people make sense of and order their lives.
Brandeis offers anthropology courses on topics central to understanding human social-cultural life, including medicine and religion, power and violence, gender and sexuality, cultures of capitalism, nature and the environment, archaeology, museums and fashion, social movements and human rights, and research methodologies.
Why Brandeis?
At Brandeis, you will be taught by faculty who are active, research-intensive scholars and dedicated to their students. They will encourage you to think and learn deeply — not only through books, but in the field.
Because of our emphasis on writing and in-class discussion, you will graduate with solid skills in data collection, critical thinking and communication. You will be well prepared for graduate study and a scholarly career in anthropology, as well as for a career in any field dealing with people — from health care to government, from business to journalism, from education to human rights work — anywhere in the world.
Academics and Research
Faculty and Student Excellence
Beyond the Classroom
Careers, Graduate Study and Alumni
"I'd encourage everyone to consider pursuing an undergraduate degree in anthropology, which will prepare you well for a range of careers and a life of curiosity and learning. Cultural anthropology will teach you to decenter your own worldview."
Dean Dorothy Hodgson
Student Spotlight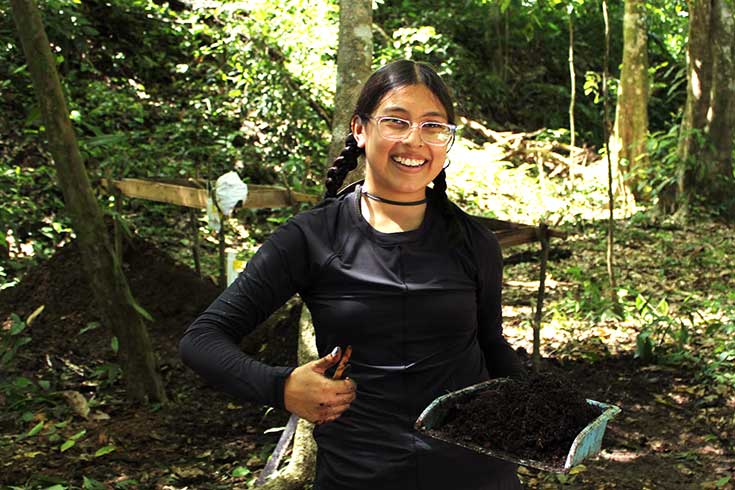 In the summer of 2020, Alex Bazarsky '23 participated in a virtual archeology internship under the mentorship of professor Charles Golden, developing skills in lidar, a remote sensor technology that can create a nearly complete picture of ruins otherwise hidden to the naked eye.