Current Students in Residence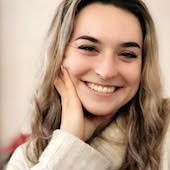 Jenna recently earned her BS in Mathematics with a minor in Computer Science from the University of Vermont. By earning her MS in Computer Science at Brandeis, Jenna hopes to learn more about Software Engineering with a special interest in its humanitarian aspects and computing for social good.
Nick Botelho
CS Master's Student
Nick received a BS in Biology from Stonehill College in Easton, Massachusetts with an interest in bioinformatics. From studying computer science, he hopes to learn more about machine learning, AI, and better managing big data all of which will be of use in bioinformatics.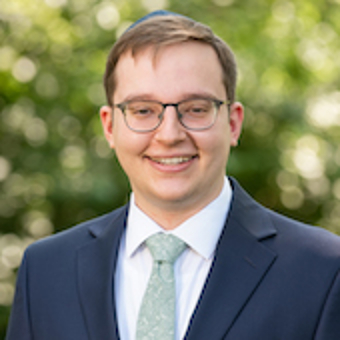 Bradley just graduated from Brandeis with a BS in Applied Mathematics. Having interned for NASA and a contractor for NOAA, he came to see how important computer science knowledge is for areas related to applied math, such as data analysis and modeling. He hopes the CS Master's program will allow him to better solve challenges related to data analysis and modeling in order to aid people and society.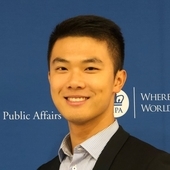 Wenpeng
 earned his Master of Public Administration (MPA) degree from Columbia University in May 2020, with concentrations in energy, environment, economy and international finance. Driven by the applications of artificial intelligence and machine learning in public goods, he decided to further his study and practice as a programmer in the future. Thanks to Brandeis' newbie-friendly MS4 program and multidisciplinary vibes, he was endowed with a great opportunity to delve more into the tech world.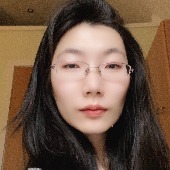 Jiayin received her Bachelor of Economics in Financial Engineering major from Nanjing University. After graduation, she joined KPMG's global transfer pricing team and had more than two years of quantitative financial consulting experience. She enjoyed solving practical problems using computational programs and decided to put her full efforts into software development.  She joined the Brandeis CS program to equip herself with technical expertise and to continue exploring her software development interests.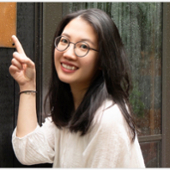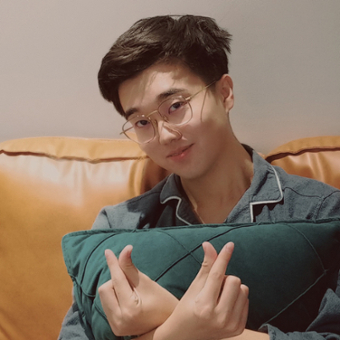 Xiangyu Li
CS Master's Student
Xiangyu received his degree in the Internet of Things Engineering from Hebei University of Technology and a degree in Computer Science from Massey University in New Zealand. During college, because he loves cars, he dedicated himself to its research and transformation. After graduation, Xiangyu and  friends from Tsinghua University founded the "Zhi Cheng Consulting" company, which is committed to providing detailed professional academic and career planning for high school students and freshmen. But he couldn't ignore his passion for cars, so decided to choose artificial intelligence at Brandeis University, intending to study image recognition and the future 
of autonomous driving.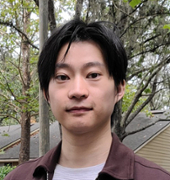 Zihao earned his B.S. in Animal Science from Sichuan Agricultural University in China, and an MSc degree in Genetics and Genomics from the University of Florida, concentrating on bioinformatics and computational biology. He developed a strong interest in programming while deciphering the secret of genomics using his knowledge of biology, computer science, and statistics. Having focused on computational methodology studies in his previous research experiences, he realized that understanding the fundamental rules and what happened under the hood in machines was critical for programmers. Zihao's interest drove him to join Brandeis to study computer science and preapre for an exciting and different career.
Malai received a BA in Psychology from University at Buffalo. He then worked as a Data Analyst in a Property Tech Startup (Urbanzoom) in Singapore. While coding as a Data Analyst, he realized that many underlying concepts were being overlooked. Thus, by pursuing an MS at Brandeis, he hopes to have a deeper foundational understanding of Computer Science. He truly believes that a solid foundation would enable him to be an excellent Software Engineer.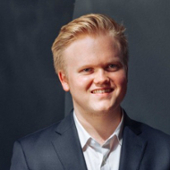 John received a BA in Music from Princeton University. After taking a course in full stack development, and interning as a developer during undergrad, John developed a passion for computer science. By pursuing an MS at Brandeis, he hopes to further his skills in programming and apply what he learns to the intersection between computer science and music.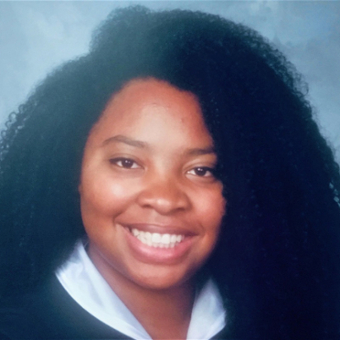 Ijeoma Ogbogu
CS Master's Student
Ijeoma earned her B.A. in Anthropology from the University of Notre Dame. After realizing her interests were in Computer Science, she decided to pursue her Master's at Brandeis University. She aims to use her background in Anthropology to better understand human-computer interaction and how it affects different communities. With the help of the amazing faculty and rigorous curriculum, she hopes to gain a robust understanding of society and technology and conduct research in machine learning, artificial intelligence, computer vision, and network security. She is excited to be a part of the Brandeis community and to explore the Boston/Waltham area. In her free time, she enjoys crocheting, writing, reading up on cultural anthropology, and watching MasterChef.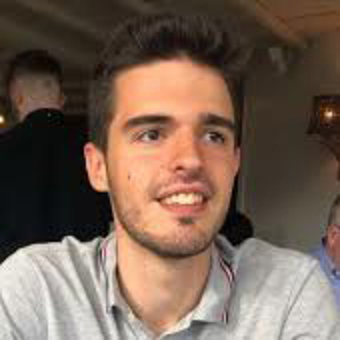 Alexion graduated from Trinity College Dublin with a BA in Computer Science. For the last 3 summers he has interned at Google. He wanted to expand his horizons and came across the Brandeis Campus Rover project and the reputable Linguistics program which were both areas he wanted to learn more about.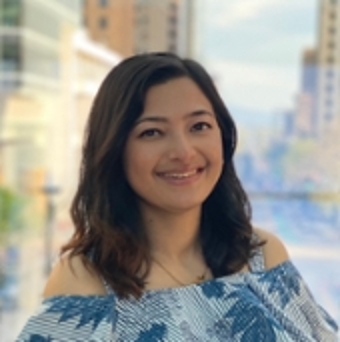 Anjola Uprety
CS Master's Student
Anjola received her BA in Applied Mathematics and Chemistry from Wesleyan College. Currently, she is fascinated by the field of artificial intelligence and how machines use algorithms to gain insights and find patterns by training on historical data to predict future outcomes. Upon graduation from Brandeis, she wishes to pursue a career where she can build recommendation engines by using machine learning algorithms. In her spare time she enjoys hiking, biking, and listening to music.   
Gillian earned her BA in Sociology from National Taiwan University. Her courses taken in college ranged from creative industries and advanced Japanese to graduate-level statistics and research methods. With internship experience in data analysis and market research, she is eager to strengthen her programming skills by pursuing an MS in Computer Science at Brandeis. Bringing her interdisciplinary background to the tech industry, she believes in the power of technology to improve business insights and product innovation.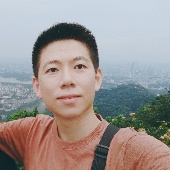 Weidong Wang
CS Master's Student
Weidong earned his BE in Industrial Design with a minor in Administrative Management from University of Science and Technology Beijing. Working as a Product Operations Manager for many internet companies, He recognized the power of computer technology and realized that his interest and passion lie with using computer technology to create something exciting. He decided to pursue an M.S in Computer Science at Brandeis to lay a solid foundation for his future career.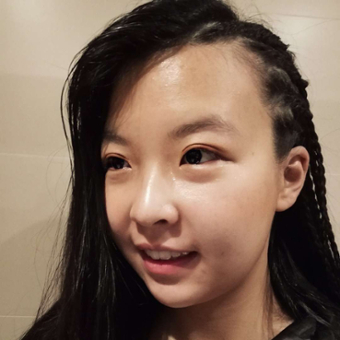 Xulin Wang
CS Master's Student
Xulin earned her BA in Applied Math at the University of Maryland. She was totally hooked when she saw how an algorithm could experimentally solve a problem that math isn't able to solve but at the same time improve the efficiency with mathematical knowledge. Now her interest is in software development and machine learning.
LinkedIn Profile.