Current Students in Residence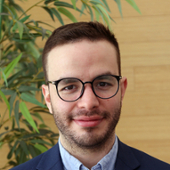 Eugenio is from Honduras and did his undergraduate degree in International Relations. He has experience working for nonprofits and research centers in Central America and Africa. Before coming to computer science at Brandeis, he studied at the Heller School for Social Policy. He chose the MS4 program because he wanted to leverage the power of computers toward building systems that can benefit the social good.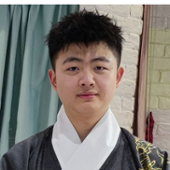 Zisheng received a BA in environmental science and learned how to use various tools such as Python and Matlab to analyze data. Because of this, he became interested in data analysis and coding and was eager to learn more about software engineer and machine learning. Because of the MS4 program at Brandeis, he now has the opportunity to continue his studies.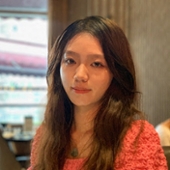 Yuanhuan finished her bachelor's degree in public administration from Sun Yat-Sen University. She hopes to enhance her programming skills by pursuing a master's degree at Brandeis, furthering her academic and professional development in machine learning.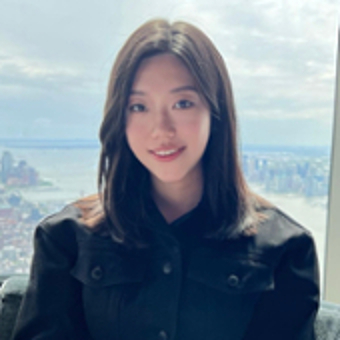 Bing received a BS in economics and a minor in physics from the Pennsylvania State University, University Park. She then worked as a compliance analyst at Deloitte US. After realizing her interest in software development, she decided to pursue a master's degree at Brandeis University. She hopes the CS master's program will help her achieve her academic goals while working towards her career goal of becoming a software development engineer.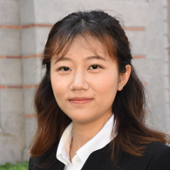 Tianling received her master's degree in pharmaceutical sciences from the University of Pittsburgh. During her graduate study, she developed a strong interest in programming and applied her knowledge of biology, and computer science to the field of drug discovery. Driven by her interest, she decided to pursue an MS in computer science at Brandeis.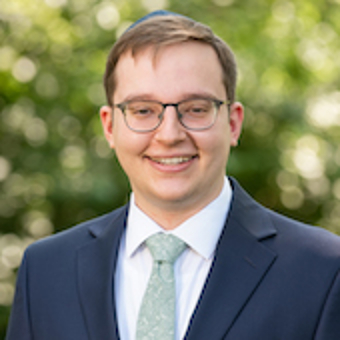 Bradley just graduated from Brandeis with a BS in applied mathematics. Having interned for NASA and a contractor for NOAA, he came to see how important computer science knowledge is for areas related to applied math, such as data analysis and modeling. He hopes the CS Master's program will allow him to better solve challenges related to data analysis and modeling to aid people and society.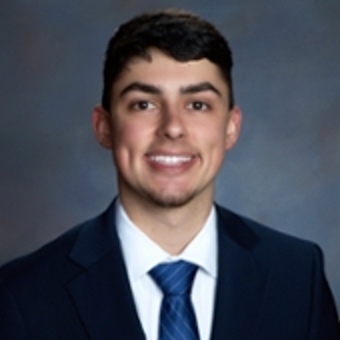 Brandon earned a Bachelor of Science degree in computer science and cybersecurity from Sacred Heart University. He has experience in both the public and private sector. He has worked as a member of the incident response team for the Office of the Comptroller of the Commonwealth of Massachusetts and as a member of the data science and insights team for Hubbell Inc. Brandon is excited to expand his knowledge of machine learning in an academic setting to allow him to gain a deeper understand of the technology from both an application and mathematical perspective.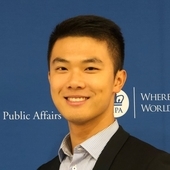 Wenpeng earned his Master of Public Administration (MPA) from Columbia University in May 2020, with concentrations in energy, environment, economy and international finance. Driven by the applications of artificial intelligence and machine learning in public goods, he decided to further his study and practice as a programmer in the future. Thanks to Brandeis's newbie-friendly MS4 program and multidisciplinary vibes, he was endowed with a great opportunity to delve more into the tech world.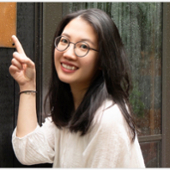 Jiefang graduated from East China Normal University with a BA in English language teaching and just earned her MA in linguistics at the University of North Carolina at Chapel Hill. During her studies over the last few years, she gradually realized the importance of computer technology both in daily life and in scientific research. Given her passion in language and education, she decided to come to Brandeis to learn more professional computational skills and to promote future online language learning.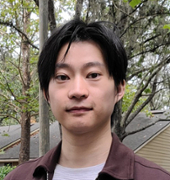 Zihao earned his BS in animal science from Sichuan Agricultural University in China, and an MSc degree in genetics and genomics from the University of Florida, concentrating on bioinformatics and computational biology. He developed a strong interest in programming while deciphering the secret of genomics using his knowledge of biology, computer science and statistics. Having focused on computational methodology studies in his previous research experiences, he realized that understanding the fundamental rules and what happened under the hood in machines was critical for programmers. Zihao's interest drove him to join Brandeis to study computer science and prepare for an exciting and different career.
Malai received a BA in psychology from University at Buffalo. He then worked as a data analyst in a property tech startup, Urbanzoom, in Singapore. While coding as an analyst, he realized that many underlying concepts were being overlooked. Thus, by pursuing an MS at Brandeis, he hopes to have a deeper foundational understanding of computer science. He truly believes that a solid foundation would enable him to be an excellent software engineer.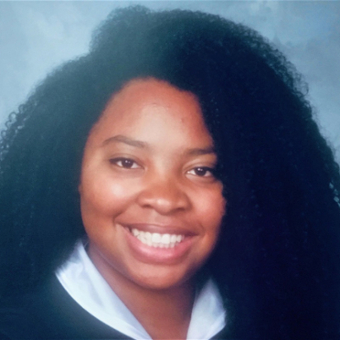 Ijeoma Ogbogu
CS Master's Student
Ijeoma earned her BA in anthropology from the University of Notre Dame. After realizing her interests were in computer science, she decided to pursue her master's at Brandeis University. She aims to use her background in anthropology to better understand human-computer interaction and how it affects different communities. With the help of the amazing faculty and rigorous curriculum, she hopes to gain a robust understanding of society and technology and conduct research in machine learning, artificial intelligence, computer vision and network security. She is excited to be a part of the Brandeis community and to explore the Boston/Waltham area. In her free time, she enjoys crocheting, writing, reading up on cultural anthropolog and watching "Master Chef."
Ruihao Shen
CS Master's Student
Ruihao graduated from Peking University with a BS in chemistry and a BE in economics. After graduation, he found his passion in programming and joined a biotech company as a bioinformatics engineer. His work focused on therapeutic target finding with RNA sequencing data. He is currently interested in data analysis methods, including machine learning, and their potential application in tackling real-world challenges.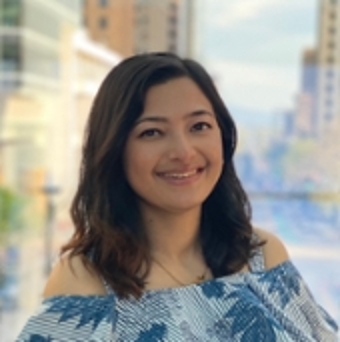 Anjola Uprety
CS Master's Student
Anjola received he BA in applied mathematics and chemistry from Wesleyan College. Currently, she is fascinated by the field of artificial intelligence and how machines use algorithms to gain insights and find patterns by training on historical data to predict future outcomes. Upon graduation from Brandeis, she wishes to pursue a career where she can build recommendation engines by using machine learning algorithms. In her spare time, she enjoys hiking, biking and listening to music.
Gillian earned her BA in sociology from National Taiwan University. Her courses taken in college ranged from creative industries and advanced Japanese to graduate-level statistics and research methods. With internship experience in data analysis and market research, she is eager to strengthen her programming skills by pursuing an MS in computer science at Brandeis. Bringing her interdisciplinary background to the tech industry, she believes in the power of technology to improve business insights and product innovation.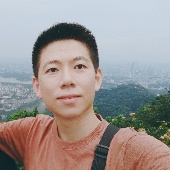 Weidong Wang
CS Master's Student
Weidong earned his BE in industrial design with a minor in administrative management from University of Science and Technology Beijing. Working as a product operations manager for many internet companies, he recognized the power of computer technology and realized that his interests and passions lie with using computer technology to create something exciting. He decided to pursue an MS in computer science at Brandeis to lay a solid foundation for his future career.>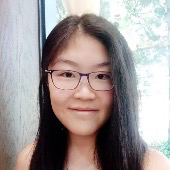 Ran graduated with her master's degree in psychology in May 2022. She subsequently decided CS was the path for her after programming her experiment.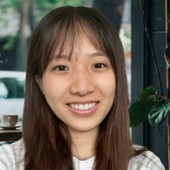 Xinyi received her bachelor's degree in accounting from Shanghai University of Finance and Economics. During her undergraduate studies, she was fascinated with solving real-world problems using computational programs. Before she joined Brandeis, she interned at Air Products and developed PowerApps for the sales team across China to analyze sales. She joins Brandeis MSCS program aiming to further sharpen her computational skills. Upon graduation, she intends to pursue a career in software development and improve efficiency of users in different industries.