Undergraduate Departmental Representatives
UDRs serve as student representatives of the computer science department, organize events for undergraduate computer science students and provide feedback to faculty and staff. They are also available to provide information to both current and prospective undergraduate students.
Meet the 2020-21 UDRs
Jason Fan is a sophomore double majoring in Computer Science and Business. During summer 2020, he interned at Healthedge Software on the application support team. At Brandeis, Jason is a part of the BITMAP club and was also a teaching assistant for Professor Hickey's COSI-12b during Spring of 2020. In his free time, Jason likes to work on various personal coding projects or read up on the latest tech. Feel free to reach out to Jason for questions about the major, department or CS in general.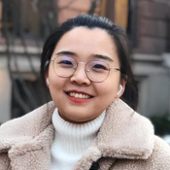 Linda Xie is a senior double majoring in Business and Computer Science. She is interested in data science and marketing analytics. This past summer, she interned at a Girls Who Code, a nonprofit organization which aims to support and increase the number of women in the CS industry, and was doing marketing research with IBS professors. She is looking to apply computational concepts and machine learning technique to the marketing field in the future. At Brandeis, she worked as TA to CS and business courses and as the student interviewer to the admission office. On her free time, she loves traveling and just starts her new journey with Ukulele. Please reach out to Linda if you have any questions regarding the CS department!