Minor in Teacher Education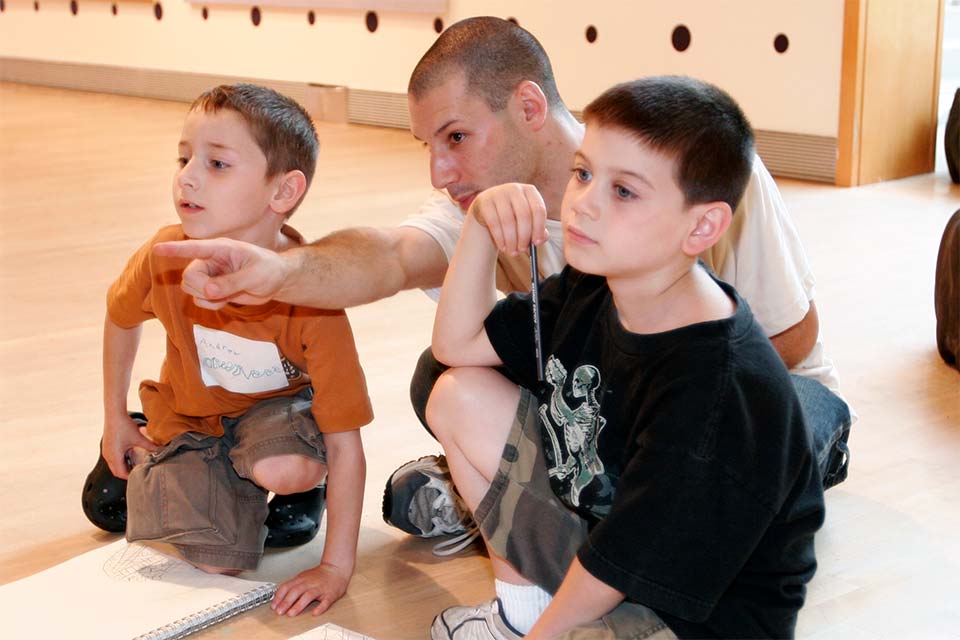 The Teacher Education Minor is currently in a period of transition. The Brandeis graduating classes of 2024, 2025, and 2026 will have the opportunity to pursue teacher licensure at Brandeis as undergraduates, though not as BA/MATs or MATs.  Decisions have not yet been made about the future of a pathway to teacher licensure at Brandeis after June 2026.
If your goal is to become an early childhood, elementary, middle or high school teacher, consider adding the teacher education minor to your liberal arts major. You will take a set of required courses — on such topics as literacy, pedagogy of content and teaching English learners — all while learning the art of effective teaching. In addition to your coursework on campus, you will gain experience in a local public or Jewish day school classroom as you complete a year long student teaching internship.
The Brandeis Teacher Education Program is animated by four central themes: Teaching for Social Justice, Teaching for Understanding, Teaching All Learners and Teaching as Inquiry.

Dedicated advisers for each of our preschool, elementary and middle and high school teacher education minors will guide you through the process of becoming a teacher.
Part of your work in becoming a teacher is to complete an internship in one of our partner schools. As a successful teaching intern, you will earn a Massachusetts teaching license, which will make you eligible for licensure in other states and the District of Columbia.