Governance
At the beginning of each year, the GSA Executive Committee is elected by the broader graduate student body. The Executive Committee oversees the Senate budget and all GSA activities, can make appointments to fill Senate vacancies and can charter and disperse funds to graduate student clubs and organizations. Executive Committee members are expected to dedicate a minimum of two work hours per week.
Executive Committee
Following is a list of Executive Committee officers for the 2022-2023 academic year:
The Graduate Student Senate makes important decisions on bettering the lives of graduate students.
The Senate is composed of one member from the Heller Student Association, one member from the International Business School Student Association and two members from the Graduate School of Arts and Sciences, one from the division of sciences and one from the division of humanities. social sciences, and the arts. The body meets monthly throughout the academic year to discuss issues, work on initiatives and gather feedback from the graduate student body.
GSA Senators
Akanksha Majumder
GSA Senator
Pronouns: She/Her/Hers
Akanksha is a driven professional with an enthusiasm for social development and is currently pursuing a Social Impact MBA at The Heller School for Social Policy and Management. Hailing from Northeast India, her journey has been defined by relentless dedication to making a positive impact on society. Akanskha has worked with various nonprofits across India, aiming to address core social issues surrounding dignity, rehabilitation, livelihood, and sanitation.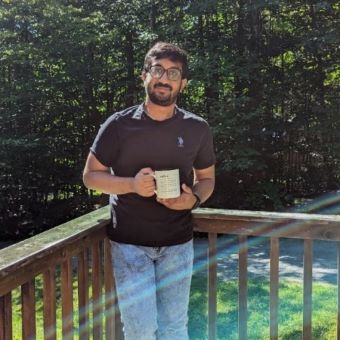 Sayan is a third-year graduate student in the Molecular Cell Biology Program. From his earliest days at Brandeis, Sayan's passion for community engagement and advocacy was evident. Through GSA Senate, Sayan strives for an environment where all his peers can access highest quality support and resources. He is committed towards not just racial and gender diversity but also diversity in thoughts where everyone can freely express themselves. Understanding the unique challenges of international students, Sayan is particularly focused towards an inclusive environment beyond academic excellence where everyone can feel that they truly belong.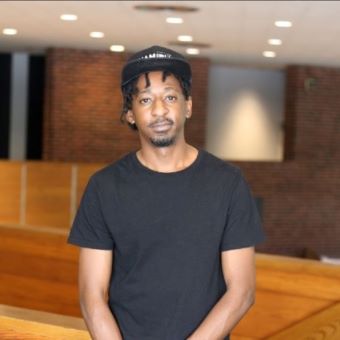 George Nekwaya
GSA Senator
George is originally from Namibia. Since coming to Brandeis to pursue his MBA, George has been involved with various clubs and organizations. He is also passionate about social impact, volunteering with organizations focused on education and entrepreneurship. In his role as a GSA Senator, George hopes to bring his diverse professional and cultural perspectives to advocate for students and contribute positively to the Brandeis community.