Dining Options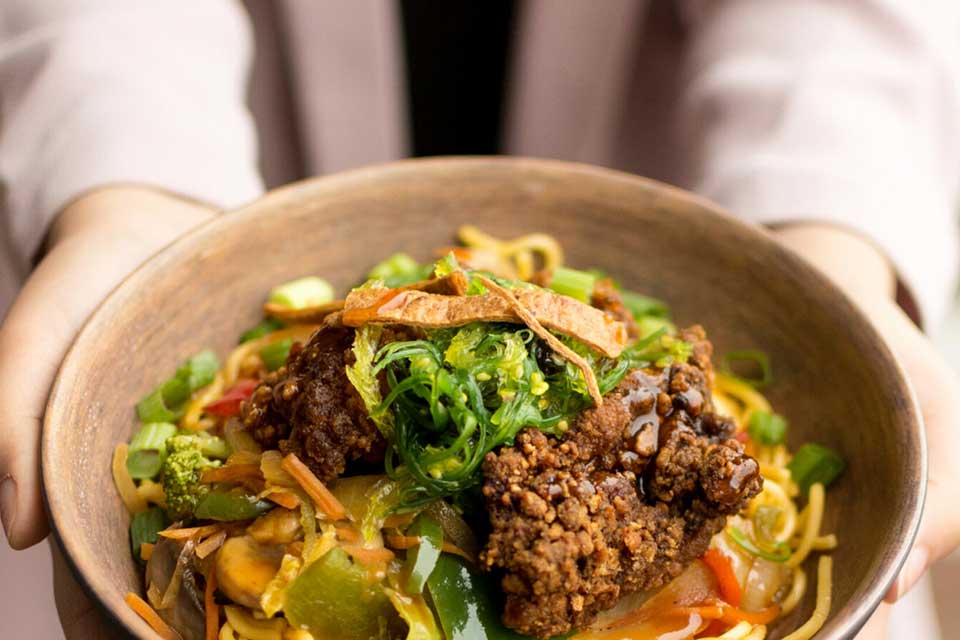 On-Campus Dining Options
A well-fed Brandeis student is a happy Brandeis student. Luckily, there's no shortage of dining options on campus:
Usdan Student Center is home to two separate food courts: Upper Usdan Food Court, which offers soups, salads, sandwiches, burritos and sushi, all prepared fresh daily, and Lower Usdan Resident Dining, an all-you-care-to-eat facility that offers an even wider selection, from vegan and vegetarian options to international cuisine, pizza, salad and more.
Sherman Dining Hall is another all-you-care-to-eat facility, housed in the Hassenfeld Conference center. It provides a range of glatt kosher and nonkosher meals.
The Stein, just above the Sherman Dining Hall, is a cozy pub with delicious appetizers and entrees, as well as beer and wine for students 21 and older — plus a late-night breakfast buffet for those midnight munchies.
For students on the go, Brandeis offers a convenience store, Hoot Market C-Store, an Einstein Bros. Bagels, and several sandwich and coffee stands throughout campus, including Dunkin' and Starbucks.
And the options don't end there. If you choose to bring your own food, you can always store and heat-up your food at the Graduate Student Center located at Kutz Hall 128. 
Off-Campus Dining Options
The following Waltham restaurants are convenient to campus. Most are located in the Main Street-Moody Street area, about a four-minute drive from campus.