About Waltham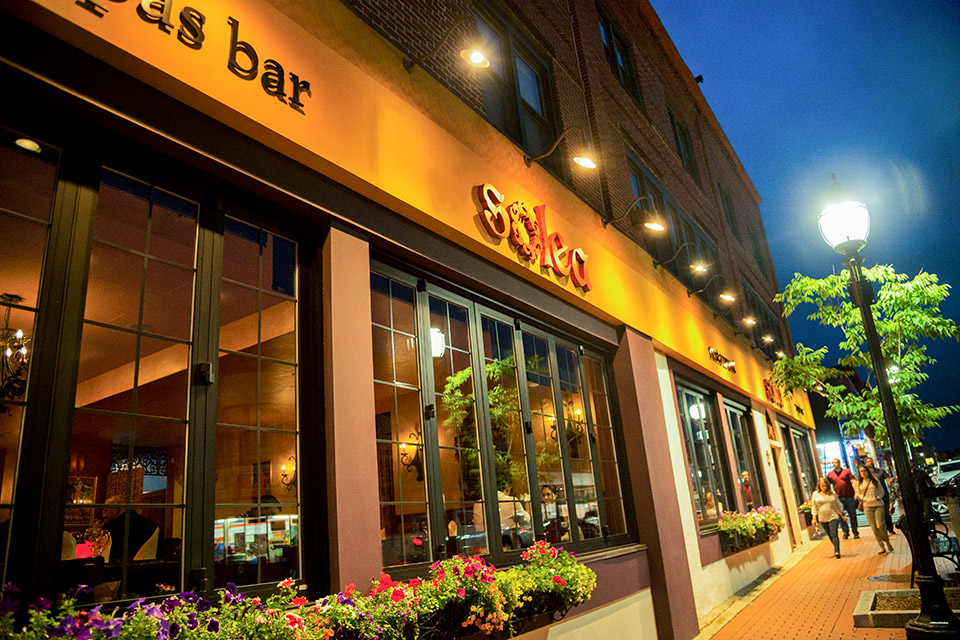 Brandeis' host city of Waltham, located less than 10 miles from Boston, is a historic and vibrant cit and it's the headquarters of Raytheon Technologies and Thermo Fisher Scientific. Lush parks like Lyman Park and Storer Conservation hide museums, historic landmarks, trails, and outdoor adventures. Main Street is lined with cafes, restaurants, venues, and businesses. The Charles River flows just south of Main Street, offering more outdoor adventures like kayaking and fishing. For commuters, Highway 20 and Interstate 95 provide easy access to Boston and beyond while also being the spot for retail centers, big-box stores, and hotels. The rest of Waltham is made up of residential areas with an abundance of rental choices. From students to professionals to families, everyone will find their ideal rental in Waltham.
Rent Trends
As of November 2022, the average apartment rent in Waltham, MA is $1,603 for a studio, $2,737 for one bedroom, $2,352 for two bedrooms, and $3,074 for three bedrooms. Apartment rent in Waltham has increased by 19.4% in the past year.
Transportation
Very Walkable: 69 out of 100 WalkScore® Rating. If you enjoy walking, you'll enjoy renting in this area! It's a very walkable neighborhood.
Some Transit: 36 out of 100 TransitScore® Rating. You'll likely want a car when living in this area since it has few transit options.
Bikeable: 57 out of 100 BikeScore® Rating. While there's some bike infrastructure in this area, you'll still need a car for many errands.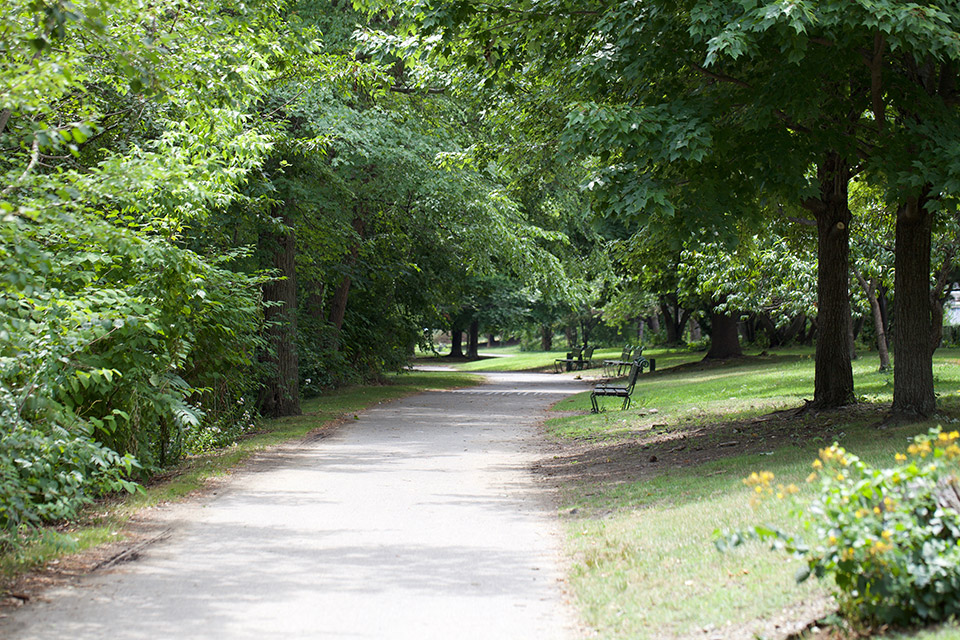 Take a stroll on the scenic Charles River walkway in Waltham. (Photo by Mai Dewees.)

The heart of the city center, Moody Street, is home to a number of popular restaurants and shops as well as numerous access points to a scenic walkway along the picturesque Charles River.
Incorporated in 1783, Waltham is known as Watch City because of its association with the watch industry. In 1854, the Waltham Watch Co. opened a factory in town and became the first company to manufacture watches on an assembly line. The company served the town well and produced over 35 million watches and other instruments before closing in 1957.
Additionally, Waltham is the original home of the Boston Manufacturing Co., the first integrated textile mill in the United States. Waltham showcases its history at several museums and historical sites. The Charles River Museum of Industry and Innovation, the Watch Factory and Gore Place are some of the most well known historical sites and are well worth a visit.
Waltham also celebrates the arts in a variety of ways. The city has its own philharmonic orchestra, which performs on a regular basis, and the Waltham Mills Artists Association opens its door to the public during the first weekend of November. The Waltham Arts Council sponsors concerts on the Waltham Common.
To learn more about the city, visit the Waltham Chamber of Commerce website, where you will find a comprehensive list of the many restaurants, tourist attractions and local events held throughout the year.