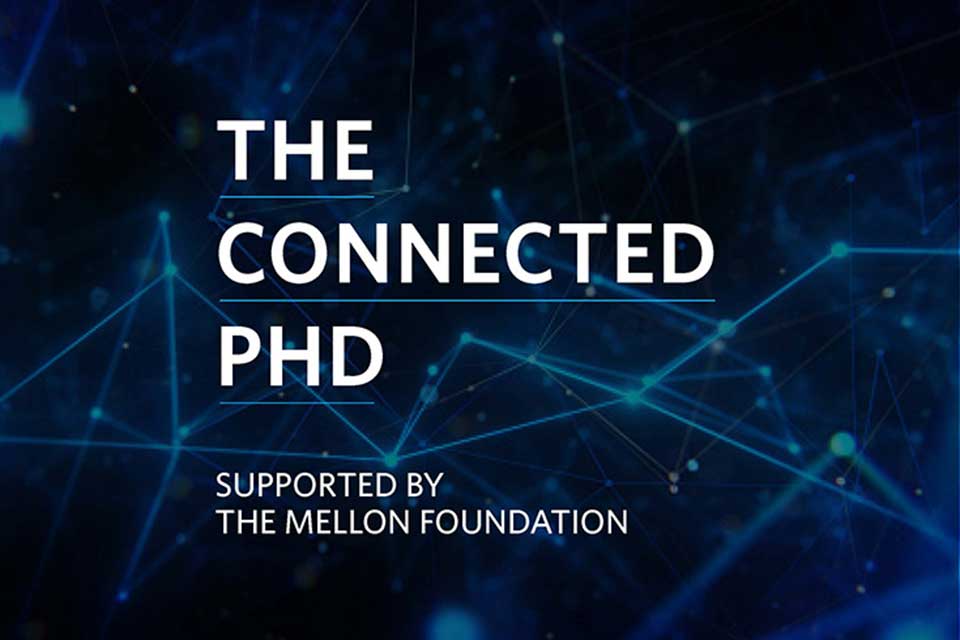 The Connected PhD program, which is generously supported by the Andrew W. Mellon Foundation, seeks to enrich professional development opportunities for doctoral students in the humanities and humanistic social sciences at Brandeis. Now entering its fourth and final year, this four-year program funds professional development experiences for students and curricular innovation grants for faculty, all with the goal of re-imagining graduate education. Please note that funding will no longer be available after August 31, 2023.  The Connected PhD program serves doctoral programs in Anthropology, English, History, Musicology, Music Composition and Theory, Near Eastern and Judaic Studies (NEJS), Politics, and Sociology.
The Connected PhD is in the news! Check out the article about our program in Inside Higher Ed.
Future Funding Deadlines for Faculty and Students: 
Fall 2022 Funding: September 15, 2022
September 15 will also be the deadline for students to apply for the Higher Ed Administrative internships at Brandeis, part of the Connected PhD program. Specifics about the internship opportunities will be available in August.
*Please email 
connectedphd@brandeis.edu
 if you plan to apply and need funding ahead of the extended deadline. Any application that requests faculty course releases will need to occur one academic year prior.
Program Staff and Contact
Alyssa Canelli, Assistant Dean for Academic Affairs
Abigail Arnold, Department Administrator
Anna Valcour, Graduate Student Project Lead
Please contact us at connectedphd@brandeis.edu with your questions!