"People are there to support you": An international graduate student's journey in Brandeis' Molecular and Cell Biology Program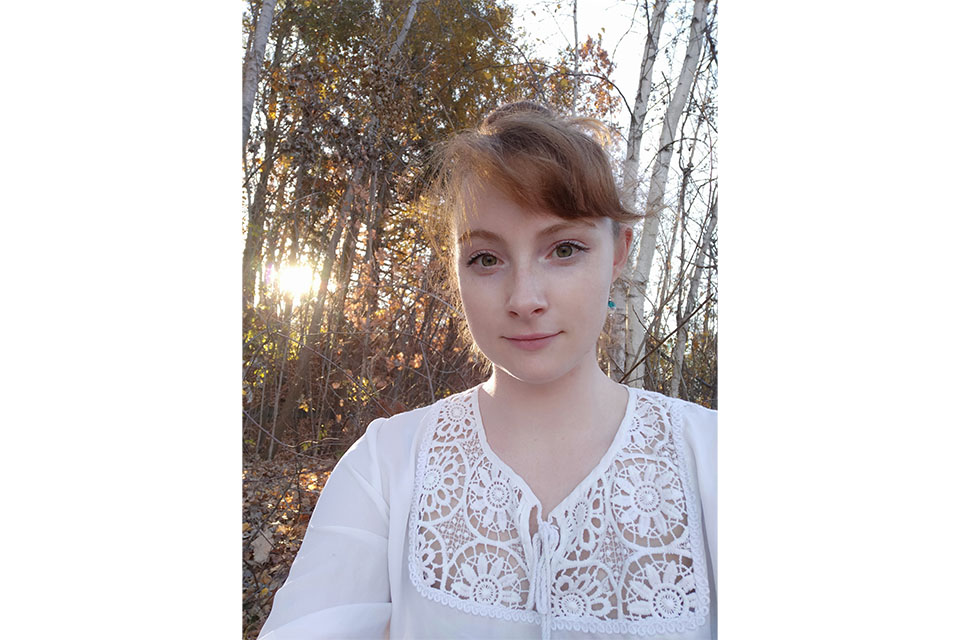 February 23, 2023
Anik Chartrand | Graduate School of Arts and Sciences
Before starting the Molecular and Cell Biology PhD program at Brandeis, Michela Zaffagni was a research assistant at Boston Children's Hospital. Seeking PhD programs and schools well known for Biology and collaboration, Michela came to learn about Brandeis through her peers.
"Actually, my PI at the time strongly recommended me to apply to Brandeis as a local school, but also as an environment that I could thrive in," she says. Michela came to Boston from Italy, where she completed her Master's in Molecular and Cellular Biotechnology at the Università di Trento.
Throughout her time at Brandeis, the now PhD graduate originally worked on circular RNAs in Dr. Sebastian Kadener's lab. "I was particularly interested in this topic because I wanted to learn cutting-edge techniques like RNA sequencing," says Michela. But due to the COVID-19 epidemic, many lab projects, including Michela's initial project, was halted. Pivoting her research interests, Michela and the Kadener lab began to apply the techniques they had been working on to SARS-COV-2. Michela combined her previous knowledge in tissue culture she had learned in Italy and through Boston's Children Hospital, as well as everything she was learning at Brandeis, to work on Nsp14, a SARS-CoV-2 protein and how this protein impacts gene expression in the host cell. 
Michela wouldn't say her research journey was a typical one, especially with the pandemic. While she didn't come to Brandeis with a specific project in mind, she never thought she'd be working in virology. "But that is the beauty of science where sometimes you just go with the flow," says Michela. With all the changes throughout the university, the scientific community, and her own research during the pandemic, Michela applauds her mentors and peers for supporting her throughout this time: "My PI was very supportive in starting this project that was completely new for everyone." Michela even found support and community outside of the Molecular and Cell Biology program due to Nsp14's interaction with another protein called IMPDH2, which happens to be the same protein investigated by Dr. Liz Hedstrom and her Biochemistry lab. "So it's a very dynamic and fluent environment," Michela explains, "and I think this is great for students."
The support and community Michela found at Brandeis helped her land a job post-graduation. Her PI put her in contact with a small start-up in Arlington, MA. The company, which Michela began working for shortly after completing her dissertation last year, develops products to make molecular biology more accessible to the public. 
Michela's advice for future graduate students: "To not be shy. At the beginning of my program, I was very shy, and I lost some opportunity, but then I realized that Brandeis is a super friendly environment. Try to join graduate student groups, I think they're great – both for creating friendships and also, they're good connections for work, honestly. I appreciated the collaborative environment – people are there to support you. Create your own network of support."