The Graduate School of Arts and Sciences Welcomes its 63rd Class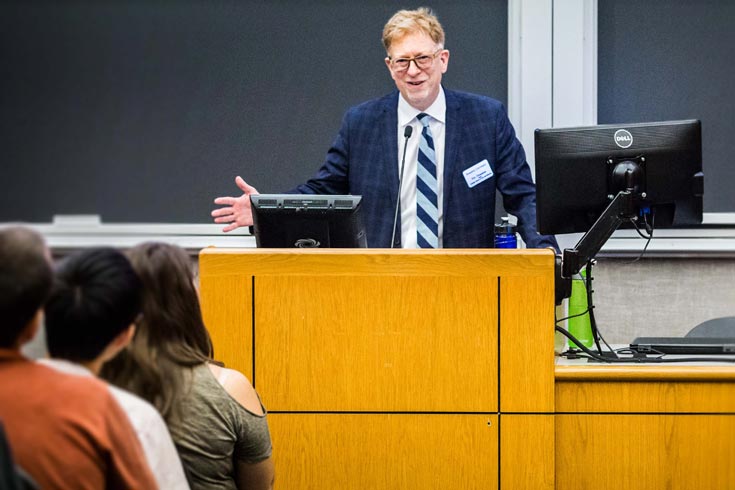 August 22, 2016
Earlier today, the Graduate School of Arts and Sciences (GSAS) welcomed its 63rd class. The incoming students have journeyed from 36 states and 27 countries—from Armenia to Zimbabwe. The class includes 89 doctoral candidates, 225 master's students, 12 postbaccalaureate students, and 19 non-degree students. "We are very proud of our new scholars this year," says Jaclyn Farina, Associate Director of Admissions. "We had many highly-qualified applicants this cycle, and I can't wait to see how they will leave their mark on the university."
The orientation opened with addresses from Eric Chasalow, the GSAS Dean, and Susan Birren, the Dean of Arts and Sciences. Chasalow reminded students that the small size of Brandeis presents many advantages, saying "There's an opportunity to get to know people outside your program and have conversations that wouldn't really be possible at a larger university." Birren argued that one of the most exciting things about being a graduate student is the "strong possibility that you will know more about your research topic than any other person in the world." Both deans highlighted the wide range of professions that GSAS alumni pursue after graduation.
In the days leading up to orientation, some returning scholars and alumni shared advice for incoming students on social media using the #BrandeisGSAS hashtag. Vipin Suri, PhD'01, the GSAS Alumni Representative, advised students to "embrace the school as enthusiastically as you can," and "start building the network of peers that will stay with you for the rest of your life." Yaihara Fortis, PhD'12, made a similar recommendation to "build a network from day one," and echoed Chasalow's recommendation to "explore opportunities in other departments."
The 2016 class included the first Diversity, Excellence and Inclusion Scholarship (DEIS) cohort. The award offers full tuition remission and a $10,000 stipend to five students from non-traditional backgrounds. "This is a new scholarship, and I am pleased to say that the applicant pool was very competitive," says Chasalow. "It was very challenging to select just five recipients for this award, and we are delighted that the recipients chose to accept."
We caught up with some students during orientation to learn why they chose Brandeis, and what they are looking forward to during their first semester.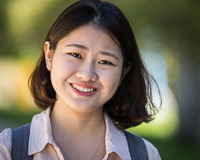 Xinyue Huang came from China to join the Master's in Teaching Chinese program. She is a teacher, and she heard about Brandeis from some of her students who are undergraduate alumni. She hopes to learn more about teaching American students and working with them in the classroom.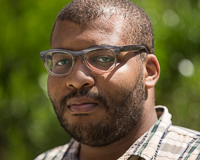 Donald Warren is a master's student in Musicology, and one of the five 2016 DEIS scholars. He is from Pine Bluff, Arkansas. He chose Brandeis because of the quality and renown of its Musicology faculty, and says that he is looking forward to "flexing his academic muscles" in the program.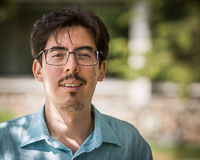 Emiliano Gutierrez Popoca is joining the Ph.D. program in English. A Fulbright Grantee, Popoca has traveled from Mexico to study early modern literature. He learned of Brandeis through the Institute for International Education, and decided to attend after speaking to faculty members in the English department. He is looking forward to exploring a range of topics before settling on a dissertation subject.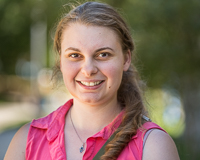 Kathryn Brody is a member of the 2016 undergraduate class. She is pursuing a degree in Global Studies with the goal of working in an international organization dedicated to social justice. Some ideas include helping with the refugee crisis in Syria or working toward increased protection for journalists in conflict zones.