The 2016 DEIS Scholars Join the Brandeis Campus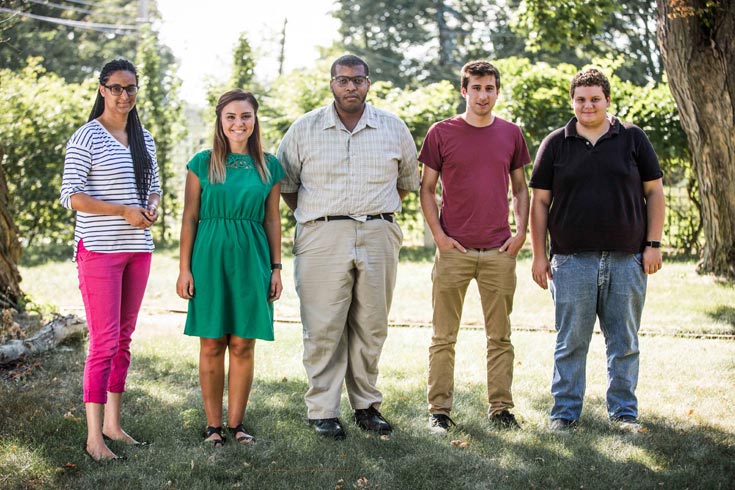 August 29, 2016
Earlier this year, the Graduate School of Arts and Sciences (GSAS) launched the DEIS award, which enables five students from non-traditional backgrounds to pursue a master's degree at Brandeis. The scholarship includes full tuition remission and a $10,000 stipend. The first DEIS scholars are now on campus, studying: ancient Greek and Roman studies, anthropology, history, musicology and philosophy.
The DEIS recipients were selected by a committee of faculty members and Eric Chasalow, the Dean of GSAS. "This is a new scholarship, and I am pleased to say that the applicant pool was very competitive," says Chasalow. "It was very challenging to select just five recipients for this award, and we are delighted that the recipients chose to accept."
Madeleine E. López, the Director of the Brandeis Intercultural Center, will serve as coordinator for the DEIS program. In her role, she will mentor the students and cultivate professional support and camaraderie among the cohort. This in turn will help them pursue placements in leading doctoral programs and other professional endeavors. "We have many wonderful resources on campus for the first DEIS cohort," says López. "I am excited to work with such a talented group of students, and I can't wait to see how they leave their mark on Brandeis." 
Read more about the first cohort of DEIS scholars below: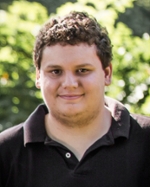 Zachary Elliott
A first-generation college student of European and Puerto Rican descent, Zachary graduated from The College of New Jersey with a BA in history and classical studies. His honors thesis, "Ulixem Stolatum: Creating Ideologies of Women in Livy and Tacitus," examines how the role of women is defined through the histories of Livy and Tacitus. As a graduate student in ancient Greek and Roman studies, he hopes to continue his research by focusing on the representation of marginalized groups and alterity in Latin literature. After his time at Brandeis, Zachary intends to pursue a PhD in classics.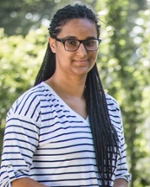 Ella N'Diaye-Muller
Ella grew up in New Rochelle, New York. She graduated from CUNY Hunter College with a degree in anthropology and art history. She is pursuing a master's in anthropology, focusing on women and citizenship in the Dominican Republic and Haiti.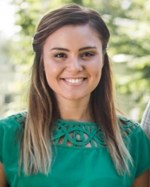 Mahala Rethlake
Mahala was born and raised in an Amish community in northern Indiana, where she discovered her love of learning and, despite numerous obstacles, began pursuing her educational goals. She completed her undergraduate education at Bethel College, where she earned bachelor's degrees in philosophy and English. This fall, she is entering Brandeis' MA program in philosophy. After completing her master's degree, Mahala aims to earn a doctorate in philosophy and teach at the university level.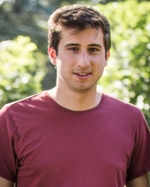 Steven P. Rodriguez
Steven graduated from The College of New Jersey with a BA in history and philosophy. His honors thesis, "To Educate the Cubans: U.S. Imperialism and Cuban Student Migration, 1898-1902," explored the ways in which transnational student migration became an important locus of U.S. imperial power in the early-twentieth century. Steven hopes to explore the ways in which non-state actors became key players in spreading U.S. Imperialism abroad. A first-generation college student, Steven hopes to continue his education by pursuing a PhD in history and teaching at the university level.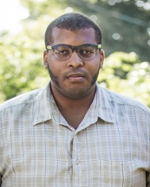 Donald Warren
Donald is studying in the MFA program in musicology. He was born and raised in Pine Bluff, Arkansas, and earned a BA at Southern Arkansas University, where he was a charter member of the Phi Mu Alpha Sinfonia chapter, and served as president of the university's American Choral Directors Association. While pursuing a master's degree in education, he researched the ocarina's role in Western music and wrote a method book for the instrument. His research interests include: music of the United Kingdom from the Interwar period, Nadia and Lili Boulanger, semantics and meaning in music, ocarinas in the Western music tradition, and conducting.