Seven Doctoral Candidates Receive Dissertation Year Fellowships
April 3, 2019
The Graduate School of Arts and Sciences has awarded Dissertation Year Fellowships to seven doctoral candidates in Anthropology, English, History, Music Composition and Theory, and Politics. The award provides a 12-month, $30,000 stipend and a full credit toward the Brandeis health insurance option for students completing dissertations in the humanities or humanistic social sciences.
The Dissertation Year Fellowship is supported in part by a $700,000 award from the Andrew W. Mellon Foundation, whose mission is to "strengthen, promote, and, where necessary, defend the contributions of the humanities and the arts to human flourishing and to the well-being of diverse and democratic societies."
"We are very pleased to be able to offer seven Dissertation Year Fellowships this year," says Eric Chasalow, Dean of the Graduate School of Arts and Sciences. "For ten years now, the Mellon Foundation's support has provided essential competitive sixth-year funding and seminar support that helps our scholars think across disciplines while completing their dissertations in a timely fashion. I have no doubt that these recipients will live up to the high standards set by those who received the award in previous years."
The 2019 Dissertation Year Fellows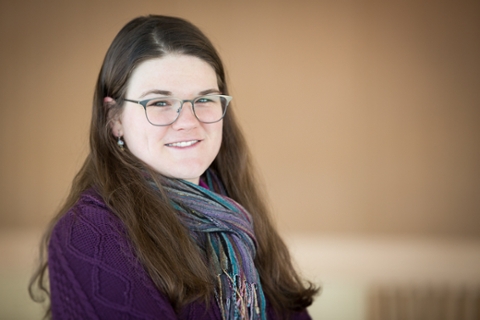 Christiana Botticello, Politics
Strategies of Nation-Building in the 21st Century: Strategic Policy Design and Minority Integration in the Baltic States
Recent separatist campaigns in Scotland and Catalonia demonstrate that ethno-cultural diversity continues to pose a threat to territorial integrity and social cohesion even in wealthy, consolidated democracies that have adopted robust accommodative approaches towards minority ethnic groups. The conventional wisdom among political scientists is that the diverse democratic state holds together best by accommodating minority differences and guaranteeing minority group rights against majority rule, often by devolving power to regions where ethno-cultural minority groups are concentrated. Yet this clearly backfires in some cases where institutional accommodation has empowered political entrepreneurs to launch more sophisticated separatist campaigns. This dissertation addresses the fundamental question raised by these and other recent examples of ethnic conflict and even secessionism: how might a liberal democratic state secure the political attachment of an ethnic minority population, thereby preserving its territorial integrity, while avoiding illiberal coercion, violence, and repression? The dissertation considers whether democratic nation-building approaches that encourage voluntary, limited cultural homogenization are practically effective and distinguishes them from normatively problematic coercive strategies of homogenization.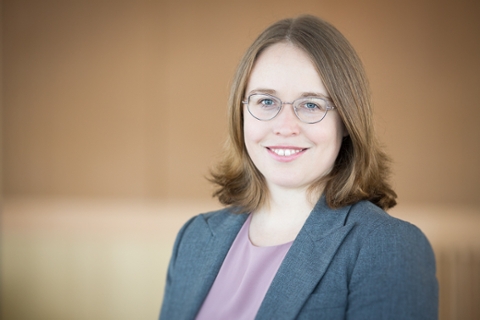 Natalie Cornett, History
The Politics of Love: The "Enthusiasts" and Feminism in Nineteenth-Century Poland
The decades between Poland's two great uprisings (in 1830-1831 and 1863) were marked by imperial repression of Polish cultural and political life. Polish intellectual circles nevertheless flourished at home and abroad, albeit covertly. Narcyza Żmichowska led a group of female writers, thinkers and activists known as the "Enthusiasts" (Entuzjastki), who were united by their commitment to live as independent women despite the intense nationalism that put the nation above all else, including class and gender. The Enthusiasts made love and homosocial bonding the bedrock of their program to contest both an oppressive imperial regime and constrictive gender roles. My dissertation offers a comprehensive account of the Enthusiasts' inner world and public actions, drawing upon new archival materials and analyzing this material from a gender historian's perspective. I argue that the Enthusiasts were adept political agents whose insistence on personal independence enabled them to build a female solidarity stronger than that of male nationalists who favored loyalty, secrecy and ideology over close emotional bonds and intellectual freedom.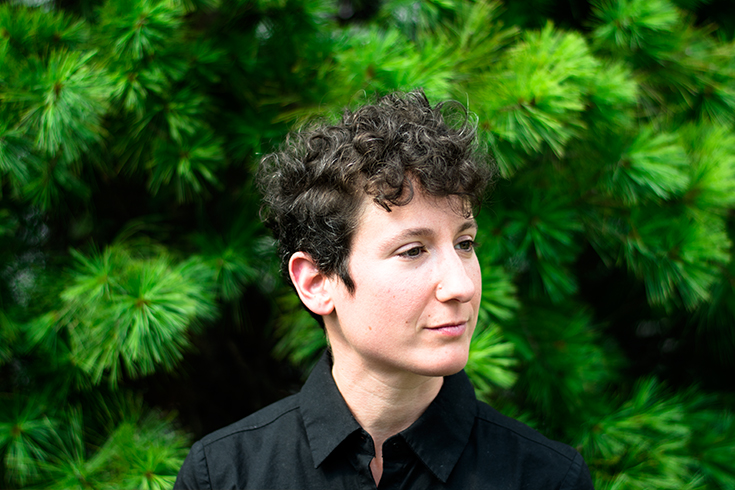 Daniella Gáti, English
Glimpses of the World: The Vignette in 21st Century American Fiction  
How do humans negotiate their place in the world when contemporary life increasingly deprives us of the terms with which to describe that world? My dissertation argues that in the technologically saturated post-truth age, when traditional social critique literature is no longer possible, contemporary novelists invoke the vignette form, a short description of static situations, to represent urgent social, economic and environmental concerns. Rather than providing over-generalizing explanatory narratives, these writers respond to the proliferation of bite-sized visual and textual digital media by representing the world in fragmented moments of sensory and situated experience. In so doing, they insist on the continued importance of depicting the conditions of our world, and in making literary interventions in the politics of racial, economic and environmental precarities. My dissertation thus allows us to understand the forms of politically committed fiction in a world increasingly paralyzed by competing truth-claims, informational overload, alternative facts and alternative worlds.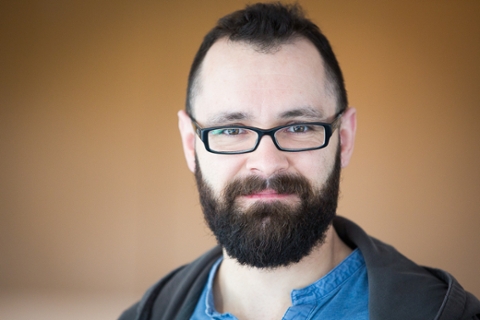 Gleb Kanasevich, Music Composition and Theory
Rebuilding the Concerto: A Structural Analysis of Marc Yeats' Solo Clarinet Works
My project examines the unconventional approach to instrumental writing in clarinet "concerti" of self-taught new complexity composer Marc Yeats. I deconstruct his compositions into compound physical gestures that are comprised not just of notes, rhythms, and dynamics, but also of the additional motions that a performer may need to do in order to produce the necessary sounds. The paper aims to illustrate how Yeats' more physical and visual approaches to composition provide avenues for his performers to express queer identities in contemporary classical music more freely, and how his formal approaches effectively extend instrumental technique beyond the established veneer of heteronormative virtuosity. In response to this research, my dissertation piece is an attempt to rebuild a technique of playing percussion and stringed instruments from the ground up, treating electric guitars, piano, and cimbalom (hammered dulcimer) as found objects and striking them in unconventional ways.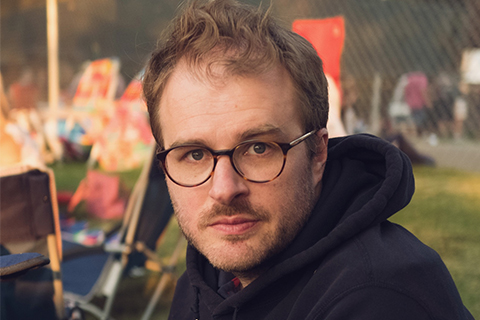 Calvin Snyder, History
The State and the Underworld: Los Angeles, 1848-1965
My dissertation traces the formation and metamorphosis of a criminal underworld in Los Angeles County. The story I tell begins in the second half of the nineteenth century, as Anglo-American efforts to transform Southern California into a haven for white protestant families resulted in the cultural and legal construction of an underworld – a spectrum of people, places, and activities caught up in an illicit vice economy. I then follow the murky, contradictory, symbiotic, and sometimes scandalous relationship between that underworld and the local state over the course of the twentieth century. Deep entanglements between local authorities and the illicit economy, I argue, had manifold consequences. Among other things, my dissertation explores how those relationships determined the spatial distribution of crime, contributed to racialized ideas about criminality, fostered a paranoid political culture, and cemented patterns of law enforcement that both normalized an intrusive police state and engendered resistance to it.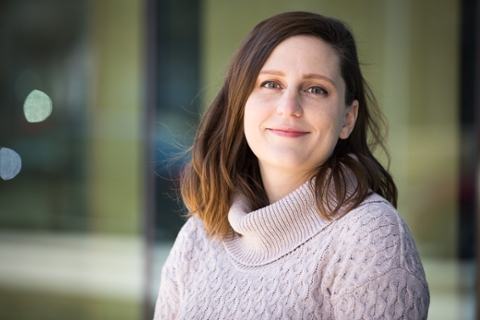 Kelly Stedem, Politics
Reconceptualizing Security: Clientelism and the Provision of Order in Lebanon
Across the developing world, the state often fails in its role as provider of public goods. In some cases, political parties will step in to supplement the state by offering material goods or resources, such as subsidized access to healthcare or cash payouts, in exchange for political support. My dissertation seeks to understand this logic of public goods provision by political parties in the country of Lebanon. It specifically examines the provision of security, order, and management of crime, an understudied yet crucial "good" that some parties can and do offer their constituents. I argue that because security and protection is the quintessential role of the state and requires a high degree of coordination to provide effectively, political parties will only step into the role of security guarantor when they display a willingness to undermine state authority and maintain a highly centralized organizational structure. This project will also show how political parties create complex relationships with the state that can serve to either supplement or undermine its capacity.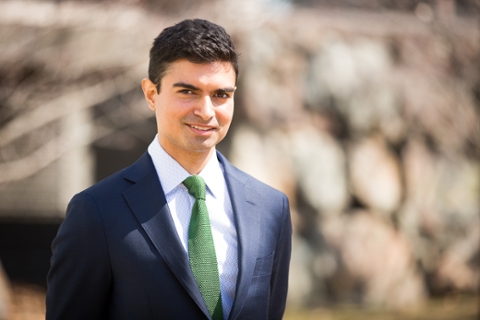 Aneil Tripathy, Anthropology
Assembling the Green Bond Market: Work and Personhood in Climate Finance
Aneil Tripathy is a Brandeis anthropology PhD candidate. He is fascinated by processes of social change and how people make sense of our world by combining different forms of knowledge. His dissertation, tentatively titled Assembling the Green Bond Market: Work and Personhood in Climate Finance, draws on fieldwork in a climate finance organization in London. Aneil's research centers on the development of the green bond market and explores how investment bankers, policy analysts, and environmental engineers make climate change exist in finance.