GSAS Welcomes Fifth Cohort of Diversity, Equity, and Inclusion Scholars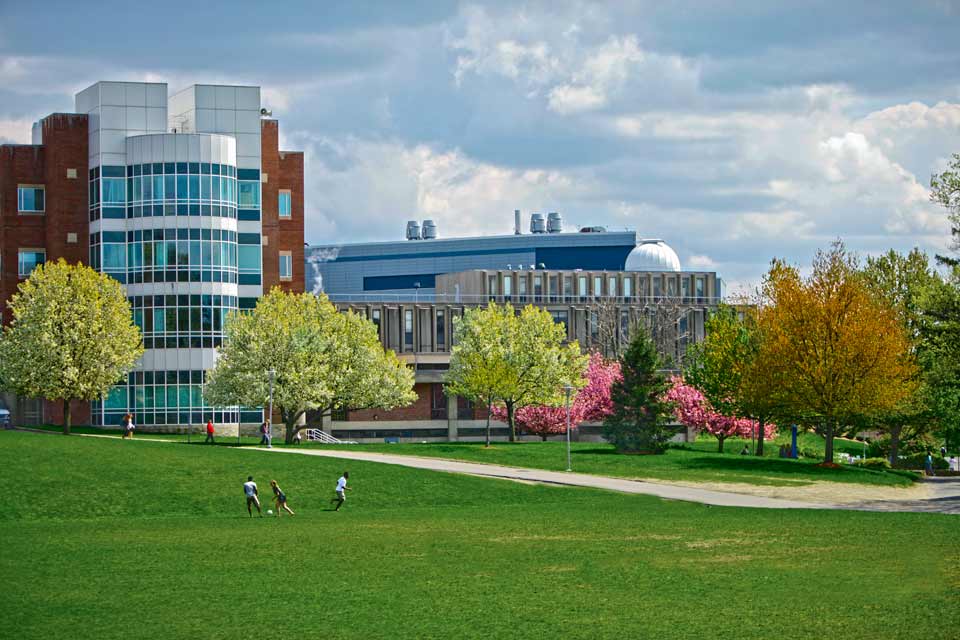 September 22, 2020
At the beginning of the semester, the Graduate School of Arts and Sciences (GSAS) welcomed five Diversity, Equity, and Inclusion Scholarship (DEIS) recipients to campus. The scholars represent the fifth cohort of the DEIS program, which was established in 2016. The scholarship offers master's students from non-traditional backgrounds the opportunity to pursue a world-class Brandeis education. It provides selected master's students in the Creative Arts, Humanities, Social Sciences, and Biotechnology a full-tuition scholarship, a $10,000 stipend, and full credit toward an individual health insurance plan.
"Our 2020 scholarship recipients have demonstrated themselves to be driven academic scholars and leaders among their peers," said Amy Reardon, Associate Director of Admission, who coordinates the admission process for the program. "I'm excited that they chose Brandeis, where they'll continue to hone their skills and prepare for the next step in their academic careers."
In addition to the financial support DEIS scholars receive, the Graduate School of Arts and Sciences provides guidance and mentoring as the recipients progress through their graduate education. Students in the program attend regular meetings with Madeleine Lopez, the director of the Intercultural Center and coordinator of the DEIS program.
"After four years of welcoming DEIS students to campus, I am still delighted by the incredible talent these scholars bring to our campus," said GSAS Dean Eric Chasalow. "The program already has a track record of placing graduates in top PhD programs, including those at Columbia University, the University of Pennsylvania, and the University of Chicago. I can't wait to see what this year's cohort will achieve."
Meet the 2020 DEIS Scholars:
Jacob Detiege, Politics
Having graduated from Millsaps College with a Bachelor's in Political Science, Detiege's research interests lie in political culture, socialization, and public opinion. He is interested in learning about how "voters and public learn, view and carry out their role in regards to politics and government". Passionate about democratic theory, he has worked at Chism Strategies as a research officer with a number of Mississippi's political candidates, and has also served as a congregational intern for Rep. Cedric Richmond. Detiege has been awarded the President's Scholar award and has been honored with Eta Sigma Phi and Sigma Lambda Honor societies. He is also the Arthur Vining Davis International Perspectives Fellow wherein he serves as an international liaison for Millsaps College and engages in international travel, dialogue facilitation, and community building. 
Imani Dorsey, Women and Gender Studies
Imani Dorsey graduated from the University of Oregon with a Bachelor's in Ethnic Studies and a minor in legal studies. As a child, Dorsey's family culture instilled in her, "the values of community, self-sufficiency, creating [one's] own definition of abundance, and lifting each other up in shared struggle". This propels her to pursue a kind of social change that requires "conceptualizing how to implement this kind of practice within our movements and imagining the outcomes." A first-generation college student, her research interests lie in the field of racialization, Black feminism, decolonial resistance, and the interdisciplinary study of race, power, and social change. She has pursued social change and liberation for disenfranchised groups during undergraduate education and has also worked at the American Federation of State, Municipal, and Country Employees union (AFSCME). 
Aislinn Mayfield, Biotechnology
Mayfield is passionate about new technologies that advance health outcomes and seeks to gain insight into the ethical challenges of the industry. Having graduated with a Bachelors's in Biology from Carleton College, she has received an award for her outstanding independent study. She has also been awarded the Class of 1966 Diversity of Achievement Award for having made a unique or distinctive contribution to the College or community. Mayfield was most recently working as a research technician at Massachusetts General Hospital. She has also held research positions at Harvard Medical School and St. Olaf College. Having served in leadership positions including TRiO peer leader and President of Black Student Alliance, she believes that "her research background gives her a technical basis to pursue my career in biotechnology and health while her background as a leader and mentor gives her insights on communicating her ideas and working effectively with others to achieve goals." 
Kaleigh Mency, History
Awarded numerous honors such as the Boren Scholarship, the Ansin Student Abroad Fellowship, the National Political Science Honor Society, membership of Pi Sigma Alpha, and Forward Montana 25 under 25, Mency received her Bachelors in Politics and minor in Chinese, from the University of Massachusetts, Amherst. She is passionate about transitional justice mechanisms, including reconciliation, reparations, and memorialization during reconstruction. As an Americorps VISTA alumna, she co-facilitated anti-racism workshops.
Raphael Miller-Figueroa, Anthropology and Women and Gender Studies
With a deep-seated passion for mixed transnational anthropology, intersectionality, and race and gender theory, Raphael aims to conduct research that better details their own communities, to map out their junction of intersectionality. Their goal is to take up a queer ENBY space in the understanding of liminality and identities split/bound by their intersections. To accomplish this task, they intend to build a transnational feminist perspective. Having graduated from Clemson University, with a Bachelors's in Anthropology with minors in History and English, Raphael has already served as the President of both Clemson Anthropology Club and Clemson Queer Students of Color Association. Born in a liminal space between cultures, creating cross-cultural comparisons was a concept that was ingrained in Raphael.